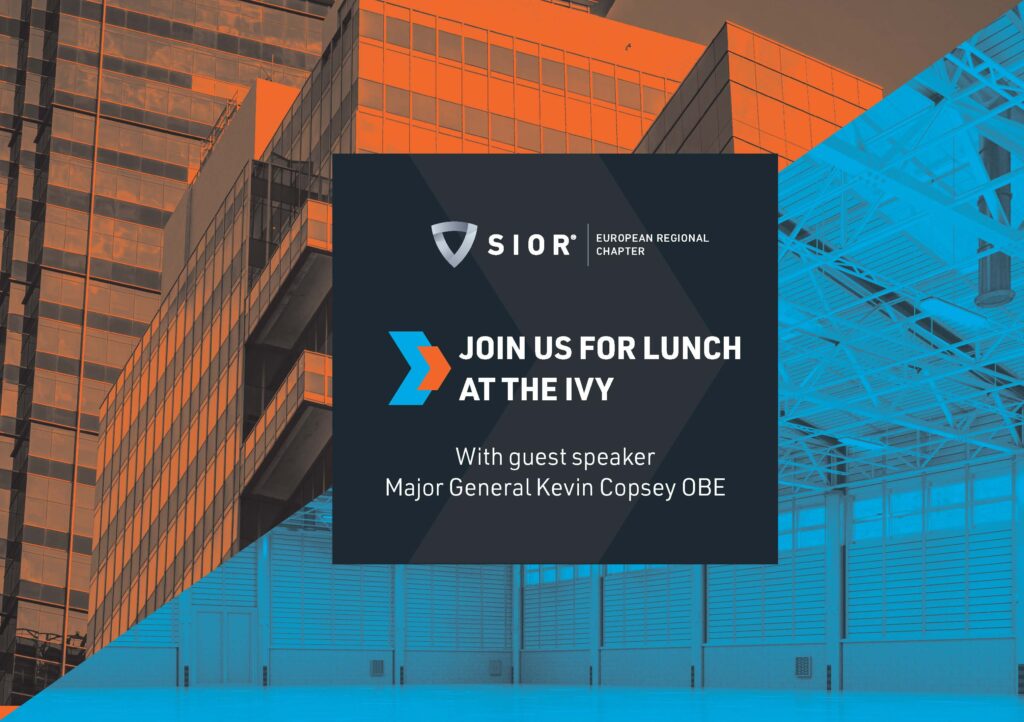 SIOR European Chapter, in partnership with SIOR Global, is organising a luncheon at the exclusive venue, "The Ivy" in the West End of London.
Drinks served from 12.00pm, lunch at 1.00 pm, Friday 9th June 2023
Reservations are open to members who are accompanied by a prospective member.
The luncheon is a networking event with prospective industry partners, sponsors and members. It will be attended by Patricia Loveall, President of SIOR Global and Robert Thornburgh, CEO of SIOR and European Chapter Board members, including Andrew Smith, SIOR Europe Chapter President and Matthew Leguen de Lacroix, Head of Business Development EMEA of SIOR. Paul Danks, SIOR European Chapter Past-President and the International representative on the SIOR Board of Directors, will also be present.
SIOR Global is privileged and honoured to welcome the guest speaker, Kevin Copsey OBE, Major General (retired), Chief of Staff-NATO Spearhead, Allied Rapid Reaction Corp, who will enlighten us with a talk entitled "Serve to Lead…Leading other peoples' armies in other peoples' wars."

This is a great opportunity to showcase SIOR to prospective members, sponsors and industry partners.
Thank you to our sponsor and European Industry Partner, TSL. For more information about TSL, visit www.tslprojects.com
Price for members: £125 all inclusive. SIOR members are required to be accompanied by a prospective member as a guest of the Chapter.
Please contact events@sioreurope.com if you require the discount code for your prospective member / sponsor.
Refunds are not possible after Thursday 1st June 2023 (although tickets may be transferred).