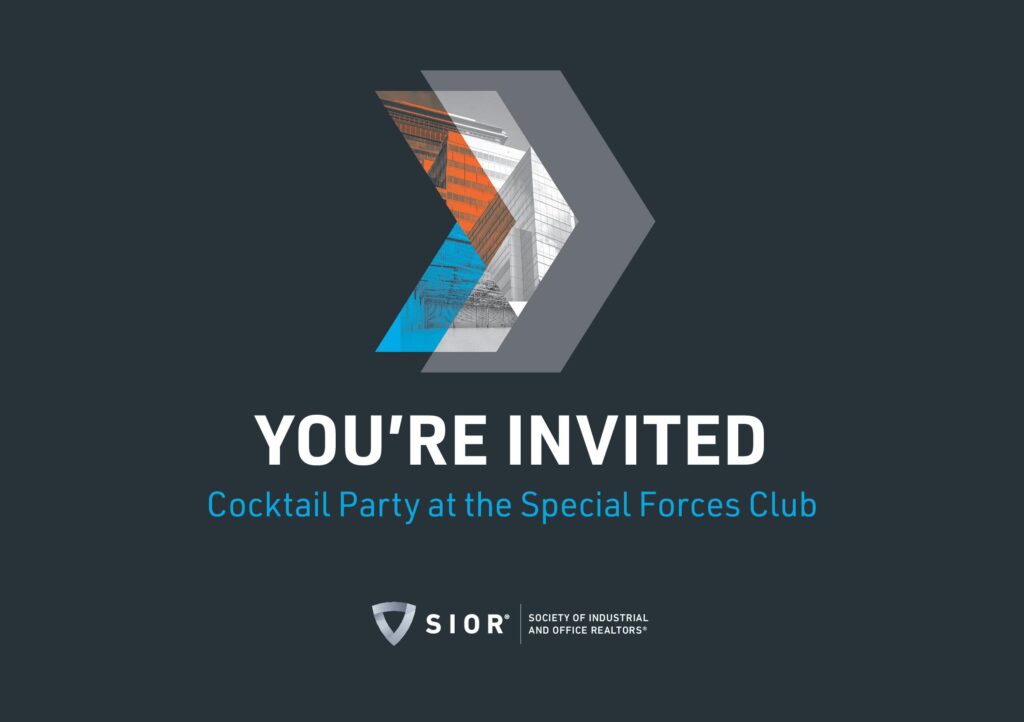 Patricia Loveall, SIOR, CCIM. | SIOR Global President
Robert Thornburgh, SIOR, FRICS. | SIOR CEO
Andrew Smith, SIOR, FRICS. | SIOR European Chapter President
Matthew Leguen de Lacroix, SIOR, FRICS. | SIOR Head of Business Development EMEA
Paul Danks, SIOR, FRICS, International member of the SIOR Board of Directors.

have the pleasure of inviting real estate leaders and industry partners to the world-renowned exclusive Special Forces Club for a Cocktail Party from 7.00pm until late, Thursday 8th June 2023.
Places are strictly limited and are upon invitation only.
Contact events@sioreurope.com for all enquiries.
The event is sponsored by SIOR Global.