The European Chapter of the Society of Industrial and Office Realtors (SIOR), the leading global association for real estate advisors, has appointed Andrew Smith, Commercial Partner at Carter Jonas, as President. Smith succeeds past president, Paul Danks, and will serve from October 2022 until 2024.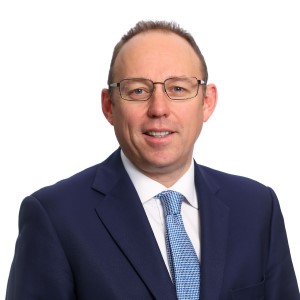 Smith is a real estate advisor in the Commercial Division of Carter Jonas, with over 27 years' experience in the industrial and office markets. He currently works with a number of major global occupiers and landlords on acquisitions and disposals in the industrial sector across the UK and Europe. Commenting on his appointment, Smith said: "The current market is challenging and ever-changing, so there has never been a better time to demonstrate the value of high-quality, professional, clear advice in the investment, development and management of real estate assets and portfolios. The SIOR designation is one of the world's most valued and the association's members are best-in-class.
"The focus of my presidency is to continue to build our great community of partners, advisors and clients so that they can collaborate to deliver work across Europe. At SIOR, we create lasting relationships and friendships, working together to remain at the forefront of the industry, networking to share business opportunities and coming together at our own and key sector events to share ideas and insights. It is a privilege to lead the Chapter in Europe and promote their expertise to prospective clients," he added.
Other strategic priorities for Smith's term include continuing to improve diversity and inclusion in the industry and encouraging the next generation of professionals.
Immediate past president, Paul Danks, said: "It has been a career highlight to lead the European Chapter of SIOR over the past two years. With an exceptional team in Washington DC, London and throughout Europe, we have grown our membership and done more deals across the network, for the benefit of the members and their clients. I have every confidence in Andrew's ability to continue to grow and develop SIOR in Europe." SIOR is the leading global professional industrial and office real estate association, established 81 years ago. With more than 3,600 members in 722 cities and 45 countries, SIOR represents today's most knowledgeable, experienced, and successful commercial real estate brokerage specialists.