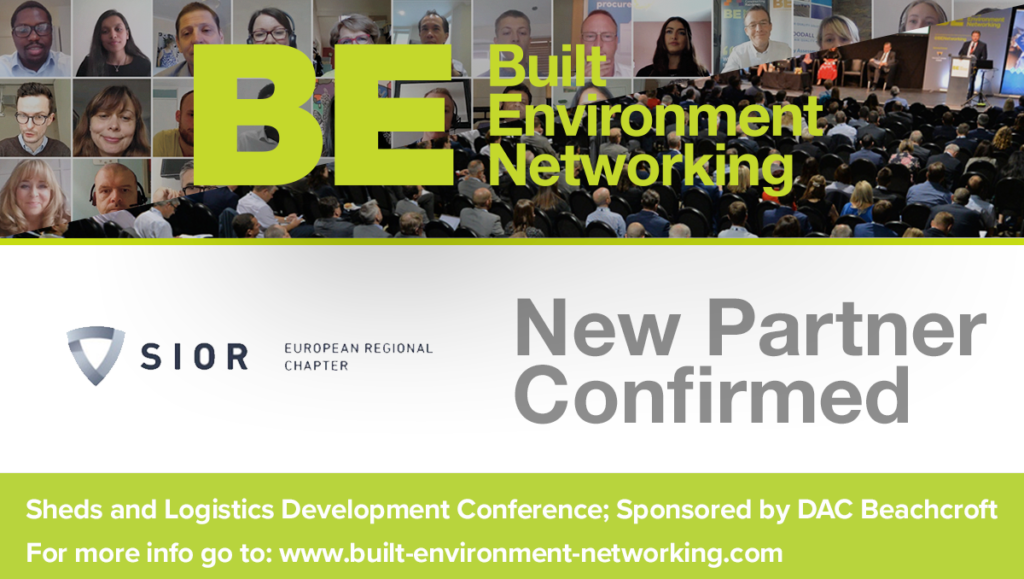 On 5 October 2021, Built Environment Networking brought together the great and the good in the logistics sector to consider how the industry is changing and how best to respond. With a focus on the positive, SIOR Europe was delighted to be a sponsor and support a discussion around the many solutions and opportunities emerging.
The virtual conference covered topics from freeports to climate change and congestion to technology, with speakers from companies ranging from Aberdeen Standard Investments and Europa Capital, to Prologis, St Modwin and Hermes, as well as SIOR's industry partner TSL, a leader in turnkey capital projects.
It also looked at current and future developments, to the value of circa £6 billion, including those breaking new ground in achieving net zero carbon and those that will provide integrated, strategically located hubs across the UK, driving economic growth.
Key trends emerged:
There is a significant increase in the acquisition of land without planning, with developers taking advantage of planning uplift to gain greater returns. This means debt financers in the UK now need to have more understanding of planning policy frameworks, factoring this into projections
Occupiers continue to drive the market, in design, construction and sustainability, so landlords and developers are becoming more and more attentive. While sustainability has gone far beyond embedded carbon to whole life cycle performance considerations, it is still hampered by tight margins and viability issues. There needs to be confidence to invest ethically and a clear link to value and other benefits, beyond the obvious social duty. There's a call for government incentives and bold decisions to come out of COP26 – watch this space.
Planners too are having a significant influence, insisting that occupiers demonstrate how they will be net zero carbon in development as well as in operation. While there is a need in the planning system for a greater understanding of logistics operations and how they work in practice, there is great potential for a highly sustainable, robust logistics sector to support our economy. This will combine carbon emission reduction, renewable energy, embracing electric, using technology, embedding biodiversity net gain and off-setting where needed
As with any evolving industry, there are some areas requiring attention. Infrastructure needs to support sustainability ambitions for emission-free delivery fleets and multi-modal opportunities, particularly around rail and port connections – access to both will come at a premium. We've all reads about the shortage of lorry drivers, which pervades the news in the UK, and is also affecting Europe. In construction, there are also challenges around availability of labour
Our key take out from the conference was a real commitment to driving improvement and best practice on every level. At SIOR Europe, we welcome this with open arms. It is why we exist.
Representing the top advisors in our industry, our members are dealing with multi-million pound/euro deals every day, many in the logistics sector. They have developed solutions to many of the challenges we heard about at the conference, and bring insight from across the UK, Europe and beyond. You can find out more about them and how they can help you here.
---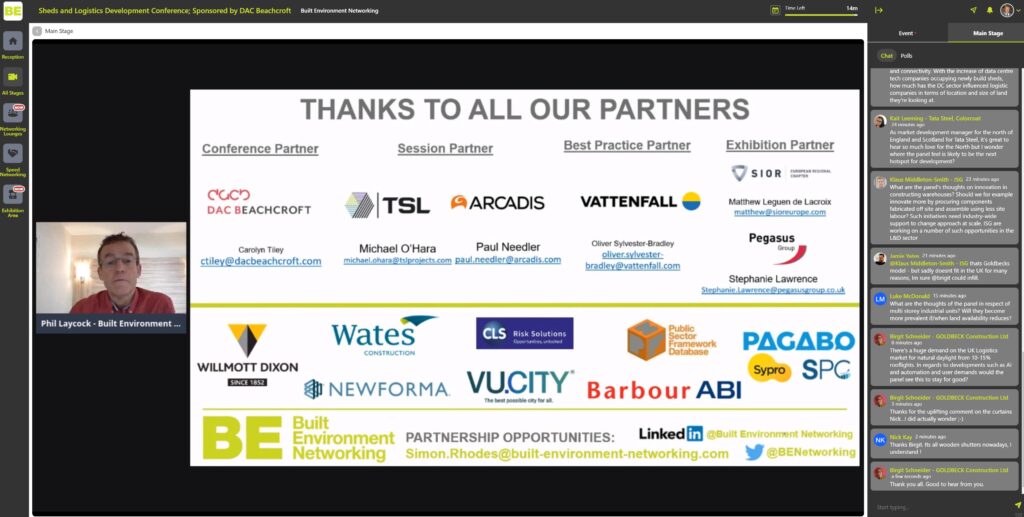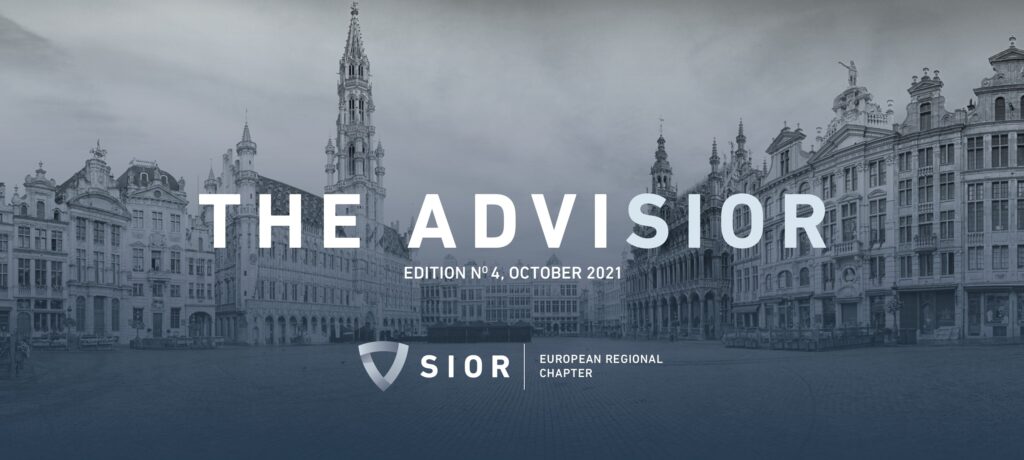 MIPIM September Edition, Expo Real, Simi ...
As part of a growing global presence, SIOR will have representatives in attendance at three major European CRE events in the coming months. These initiatives are part of SIOR's strategic brand-building efforts across Europe and beyond and we encourage SIORs to consider joining colleagues at these international events.
Please contact events@sioreurope.com if you would like to find out more.
30th July 2021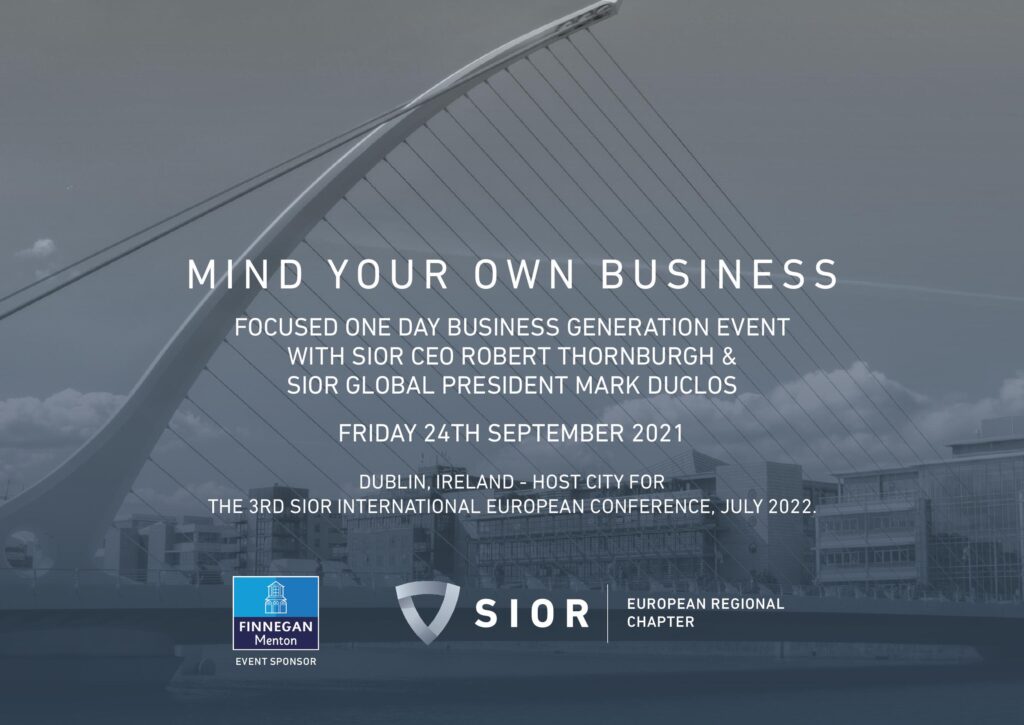 Friday 24th September 2021, 9h45 IST to 17h00 IST in Dublin, Ireland.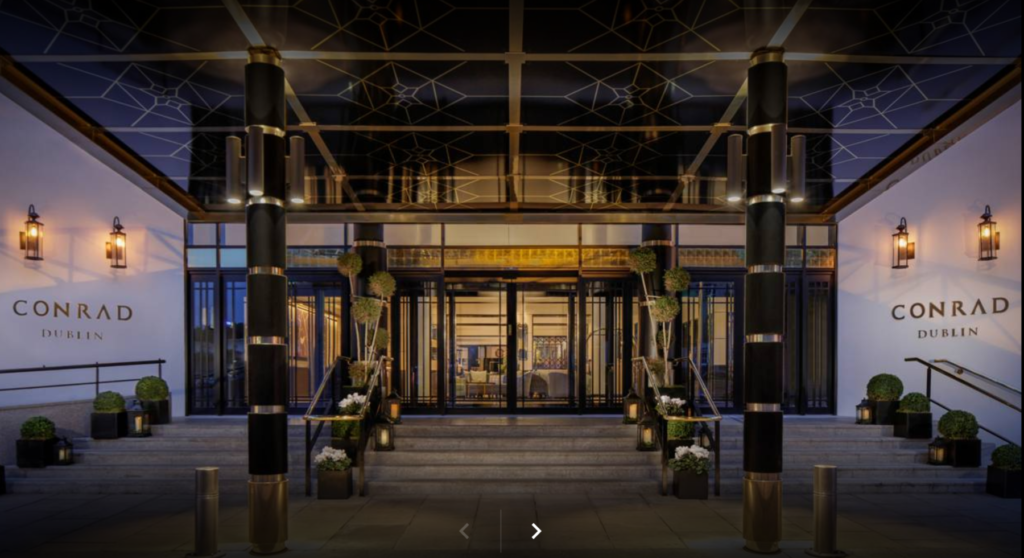 The International borders are open and we are happy to confirm our first in-person event since January 2020!
Join us for dinner with SIOR Global and European leadership on Thursday 23rd September and a mini-conference on Friday 24th September 2021, to be held in the Conrad Hilton, Dublin, Ireland.
---
The event will be open to all SIOR members and guests upon invitation.
The SIOR European Chapter committee have the pleasure of inviting you to attend the first in-person event of 2021!

Mind Your Own Business – a one-day conference for members and guests to be held at the Conrad Hilton Hotel in Dublin, Ireland.

Thursday 23rd September 2021

12h00 – 18h00: International Growth Strategy meeting (closed session, upon invitation only).

From 19h00: Drinks and dinner in the Conrad Hilton Hotel bar/restaurant (for all members & guests in attendance).
SIOR has negotiated a group rate for your overnight stay.

Friday 24th September 2021

9h45: Smoothies, juice, coffee & tea for the official meet & greet.

10h15: Conference kick-off and Q&A with Paul Danks, chapter president, Robert Thornburgh, CEO of SIOR and Mark Duclos, SIOR global president.

11h00 Mind Your Own Business Part One –
"There is no such thing as a stupid question – find out more about office/industrial/investment to help you in your day-today business, with Q&A". Mini-workshops structured around office, industrial and investment themes,

12h30 : Networking business buffet/sandwich lunch, preceded by presentations from Paul McDowell, chapter past-president and the Society of Chartered Surveyors Ireland, a sponsor of the SIOR International European Conference, Dublin, July 2022..

14h00 : Mind Your Own Business Part Two – "The Power of your Clients – Business Generation & Deal Making, with Q&A"

15h30 : SIOR helps you Mind Your Own Business.
- 16h30 What SIOR is doing to help your business (with Q&A).

From 17h00 Networking and social time for those staying late or overnight.
---
Thursday 24th June 2021, 13h00 CEST 12h00 BST/IST 07h00 EDT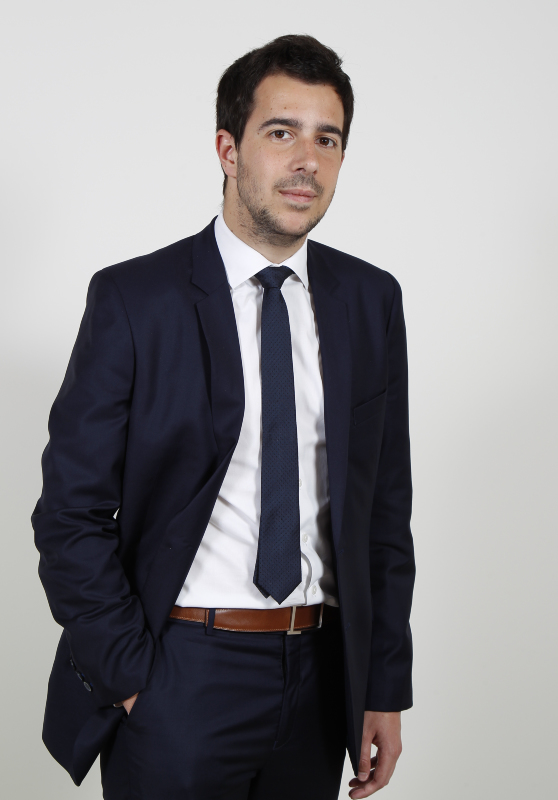 Philippe Cervesi,
Deputy General Manager, Real Estate Director, Partner.
Corum Asset Management.
---
Corum Asset Management is an independent asset management company with over €3 billion of real estate assets under management throughout Europe on behalf of a range of private and institutional investors. Headquartered in Paris and listed on the Euronext Stock Exchange, Corum is active across the office, industrial, retail, hotel and leisure sectors.
Join SIOR Europe for a 'working lunch' with Philippe Cervesi, Deputy General Manager & Real Estate Director at Corum to hear his views on successful pan-European investment, the regions and sectors that interest him and how brokers can play their part in helping his business.
After a business law degree and a commercial bachelor at ESCP Business School, Philippe Cervesi started his career in private equity. In 2011 he moved to a value-add investment fund, Pegase Partners where he spent three years investing in France, transforming, for example, offices into residential properties.
Philippe joined CORUM in 2014 as their Investment Manager in order to diversify investments in Europe. Since then, he has invested more than €3 billion in 16 European and Canada, in all asset classes except for residential.
Philippe became a partner and head of investment in 2016, deputy general manager in 2018 and became head of real estate in 2021, managing investment, asset and fund management.
The event will be moderated by Paul McDowell, Past President of SIOR Europe, and will feature a Q&A session.
---
18H00 on Thursday 17th June 2021
Roz Morris
Working from home is here to stay and meetings online are now part of our everyday way of doing business. Whether we are talking at home or in the office, it's becoming very clear that there will be fewer face to face meetings and conferences in future.
---
Expert media trainer Roz Morris will explain the seven steps to success online. Roz is a former BBC and ITV reporter and presenter, who has been a media trainer for more than 20 years. She says: "We are all broadcasters now, but we don't have the skills of broadcasters, and it's very easy to get things wrong when you're at home and you have to be your own producer and director."
Whether it's a meeting or an interview, areyou sure you're looking professional? Are you looking in the right place?What's the background behind you? Do you look smart or scruffy?
You don't want to look and soundunprofessional, and run the risk of losing business, but, so many people arecurrently making mistakes on screen because of lack of basic information onwhat is now required for business life online. This workshop will giveyou expert advice and tips on how to have a professional image on screenwhether in meetings or interviews.
How to:
Master your equipment – and you don't have to spend a fortune
Sort out your professional space where you will talk online
Assess what to wear
Sort out your lighting, framing and sound
Find your correct eye line
Look professional every time.
The event is free of charge and open to all SIOR members and guests.
It will be held at 18h00 CEST on Thursday 17th June 2021.
If you would like to attend this webinar, please contact admin@sioreurope.com
---