The CPN's Business Development Group, Carl Bradley, talks with Matthew Leguen de Lacroix, SIOR, FRICS, who is SIOR's Head of Business Development, EMEA.
Read the blog on CPN's website by clicking here.
We call upon our members and affiliates to join the CREW Initiative in supporting diversity in the Commercial Real Estate profession. Sign the CEO-driven pledge to advance women and DEI in the Commercial Real Estate Industry. For more information scan the QR code provided below.
We are pleased that some of our SIOR Europe members are already part of CREW Network, including Anna Tsartsari, Paul Danks SIOR FRICS and Matthew Leguen de Lacroix SIOR FRICS.
---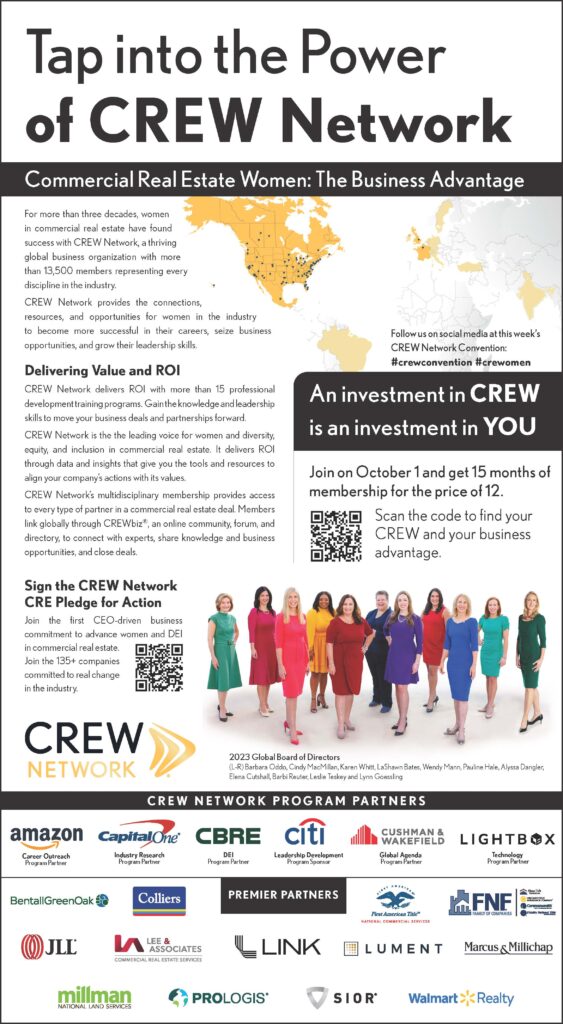 Press release, 28th September 2023.
The European Chapter of the Society of Industrial and Office Realtors (SIOR), the leading global association for real estate brokers, has gathered market insight from its members on the outlook for the real estate sector in key markets across Europe. In summary, the market is facing many challenges including financing, reduced capital market values, rising inflation and interest rates, spiralling construction costs, while meeting the demands of ESG requirements, and an entirely new post-pandemic office market.
Download the full report here.
SIOR Europe supported CUBE initiative shows UK office market could be saving 3 million tonnes of carbon annually.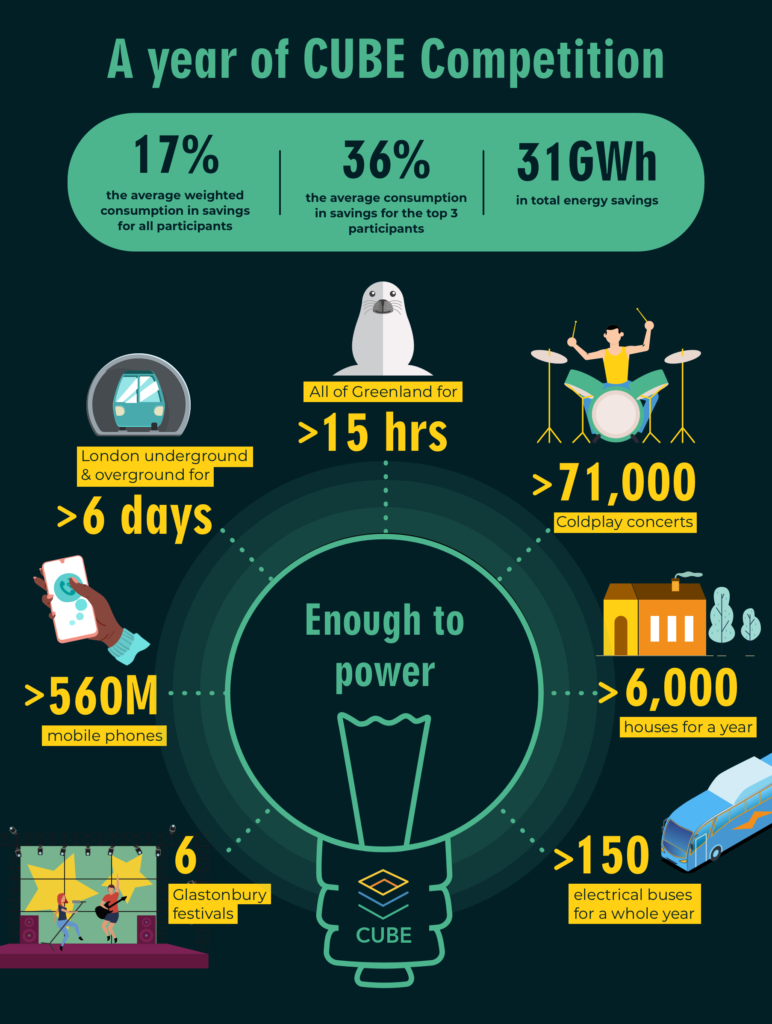 SIOR Europe pledged its support to CUBE over a year ago as it entered the UK office market for the first time. Well established in France, it is the first major initiative to use gamification to tackle energy wastage in commercial buildings and improve landlord and occupier engagement to deliver results. We pledged our support, endorsing it and helping to spread the word.
It announced its first year results in an award ceremony last night. Here are the highlights:
It has helped buildings reduce energy consumption by up to 39% – collectively enough to power 5,000 homes for a year
It has saved 6,087 tonnes of C02 across 540,895 sqm of commercial space
Participants have saved on average 17% of energy, equal to a tonne of C02 for every 88.86 sqm of office space
Financial savings amount to ~£8 million, or ~£1,300 per tonne of CO2
Featuring the likes of Landsec, Stanhope, Savills, and The Howard de Walden Estate, the competition has saved a total of 31GWh of energy
Using an innovative approach to bring landlords, building managers and occupiers together, CUBE has mobilised participants to reduce energy consumption through changing behaviour – the logical first step to net zero. The inaugural year of the competition featured 30 participating buildings, ranging from grade II listed buildings to iconic skyscrapers like the "Walkie-Talkie" and the "Cheesegrater". At its awards ceremony, hosted in partnership with Nuveen Real Estate and BNP Paribas Real Estate at 70 St Mary's Axe, it unveiled impressive total savings.
Applying these savings to the circa 860 million sq ft of office space across England, for example, the UK, a staggering £3.8bn a year in energy costs could be saved, not to mention nearly 3 million tonnes in carbon reduction.
At the event, awards were given for buildings in the Historical data category, where they were challenged to compete against their own past energy consumption. The winning building at 40 Holborn Viaduct, owned by Nuveen and managed by BNP Paribas Real Estate slashed 38.8% of its energy. The iconic 20 Fenchurch Street owned by H Properties and managed by Savills snagged second place ,while XLB's The Tootal Buildings managed by Ashdown Phillips came in third place.
Awards were also given in the AV league, which focuses on newly built or refurbished buildings, and which looks at absolute value, whereby building are given an absolute energy budget based on UK Green Building Council Office Energy Intensity Targets. The Frames owned by Workspace came out top, followed by RO's GNR8 and The Howard de Walden's Estate's head office at 23 Queen Anne Street.
With the first year of the competition concluding, the results produced some interesting findings. The expectation was that large buildings would do significantly better, but medium-sized buildings stole the spotlight saving 18% annually, compared to 12% for large sized buildings.
Another surprising result was the BREEAM-certified buildings still had a large capacity for energy savings, with a substantial average energy saving of 22%. In all, the average energy intensity of CUBE buildings before the competition was 262 kWh/m², but after the competition, this reduced considerably to 215 kWh/m². While significant, buildings across the UK will need to continue their efforts to meet UK Green Building Office Intensity Targets of 90 kWh/m2 by 2030.
Finally, CUBE can reveal that buildings in Manchester achieved outstanding energy savings, with an average of around 20%. One Victorian building in Manchester stands out by making a significant contribution to these impressive savings, highlighting the potential for energy-efficient transformations even in Grade II listed buildings.
Further key stats:
31 GWh in total energy savings

20 GWh in electricity, heating & cooling savings. Enough to power all of Greenland for 15 hours

11GWh in gas savings. Equivalent to providing gas for 950 homes for a year

540,895 sqm of commercial space involved
Around £15 in energy costs saved per sqm
Around 58 kWh in energy saved per sqm
17% – the average weighted consumption in savings for all participants
36% – the average consumption in savings for the top 3 participants
Matthew Leguen de Lacroix, Head of Business Development EMEA, said: "We knew how successful CUBE had been in France and so when we were asked to endorse a UK version of the competition, we didn't hesitate. SIOR is all about promoting best practice and driving the real estate sector to perform at the highest levels. We're delighted to see such brilliant results in just 12 months and hope this galvanises more landlords and occupiers to get involved in season two."
Mark Bruno, Chief Ambassador of CUBE, said: "Real estate contributes a disproportionate percentage of worldwide carbon emissions, but despite the industry's best efforts, the latest Savills research still indicated that 39% of global carbon emissions still come from the sector, with operational emissions alone accounting for 28%. Our goal was to galvanise the industry into taking stronger action, using the tried and tested tool of gamification. By encouraging participants to adopt the spirit of competition, they strive to reduce the carbon footprint of their commercial buildings, while also coming together to share experiences and successes. The competition's first year has delivered some impressive results, and we're delighted that so many big names from across the real estate world jumped at the opportunity."
The second season of CUBE is already in process with an ambition to show the collective impact of 100 buildings, old, new, refurbished or listed across the UK. If you think your workplace or that of someone you know should take part, get in touch with the CUBE team.
Is structural change more important than the economic cycle as a driver of the CRE market?
On Thursday, 11th May, SIOR Europe held a networking event at Carter Jonas' Chapel Place office in association with St Catherine's College, Cambridge. Speakers tackled the question 'Is structural change more important than the economic cycle as a driver of the CRE market?'. It was attended by approximately 30 Cambridge students and 40 real estate professionals.

Daniel Francis, Head of Carter Jonas' Research Team, gave a presentation covering issues such as the retail & office demand drivers, changes within the industrial sector, labour market constraints and the impact of AI on the industry.
Andrew Smith FRICS SIOR, President of the SIOR European Chapter and Head of Carter Jonas' Industrial Team, followed with another presentation about 'The Industrial/ Distribution Sector and Open Storage Market', covering the need to embrace sustainability, exploring the concept of open storage & its benefits and the explanation of the Distribution Sector & economy.
During the networking cocktail the students had the opportunity to interact with industry professionals and clarify questions.
Andrew Smith, Partner, Commercial, Carter Jonas, commented: "It was a pleasure to welcome so many colleagues, friends and students from across our network to Carter Jonas' head office for the opportunity to discuss the latest advancements in our sector. Understanding the drivers of demand and growth in our market, including the significant contributions from e-commerce and 'just in case' supply chain needs, is key to anticipating future trends. Examining these issues alongside the key challenges of rising occupancy costs, labour market constraints and ESG considerations, including net zero ambitions, made for a compelling and interesting discussion."

The Society of Industrial and Office Realtors (SIOR) attended MIPIM in force with its international and European leadership all present to meet with its global membership and address the local and international issues that affect its 3,700 members in 45 countries.
In fact, with over 50 representatives present in Cannes this year, it was a record number of SIOR members and guests at the conference, and the organisation's stand served as a great base camp for members, their clients and contacts to meet and do business.
For the SIOR leadership, there were two key trends on the agenda, as SIOR executive vice-president Patricia Loveall explained: "Industrial is up; office is down. The depressed office market is a direct result of the COVID pandemic and at this point the status quo is not an option. There is going to be a new look and feel in the office sector as the issues facing the industry represent a challenge to our members and our task is to provide them with support. That element of the industry needs to be reimagined."
Meanwhile, the society's CEO, Robert Thornburgh, highlighted reasons to remain optimistic "Building, design, everything is changing and those who are nimble and accept the challenges will be the winners. Our job is to educate, collaborate and assist our members over the next five or even 10 years to work through these issues and see them emerge stronger.
"On the industrial side, the disruption of supply chains is creating new opportunities, with limitations on imports benefiting local manufacturers. We're seeing double-digit growth in 2023, and we don't see the market changing for industrial."
Finally, SIOR's European Chapter President, Andrew Smith, added: "There are positive signs that recovering demand is bringing back industrial appreciation – certainly there appears to be competition again – and the occupier market has remained resilient, with many standout companies driving demand for land."
For SIOR, MIPIM remains an essential meeting place for its members to make new connections and broaden their reach, and Robert Thornburgh highlighted that "There's nowhere else that brings together such a wide variety of people, companies and countries."
While there was a lot of uncertainty ahead of MIPIM in the UK, fuelled by doomsday talk of recession, Andrew Smith was keen to point out that in reality; "Judging from the noises on the ground, it seems that the UK economy has proved more robust than many people feared. There's still a bit of nervousness around US interest rates, and concerns that these could keep rising until the end of the year, however it looks like UK interest rates may be peaking and the industry has perhaps weathered the worst of the storm. And while it's difficult to generalise the pan European market, it's largely been spared the same corrections as the UK market, which has taken a big hit in the last 9 months. With all that said, there are positive signs that recovering demand is bringing back industrial appreciation (certainly there appears competition again), and the occupier market has remained resilient, with many standout companies driving demand for land."
Other trends of note to emerge from MIPIM were on the sustainability side, as external geo-political and macro-economic pressures over the last year has seen a massive rise in the number of businesses interested in transitioning towards low carbon solutions, as well as significantly ramping up of renewable energy sources, with commitments to phase down fossil fuel reliance really making a difference. This newfound urgency has translated into a dramatic focus in financing.
For SIOR, MIPIM has been a really good opportunity to bring together the leadership of the group from both the US and Europe, to congregate with far-flung colleagues and network. SIOR is at its heart a network of like-minded people, so the conference is a natural stage for members to make new connections and broaden the organisations reach.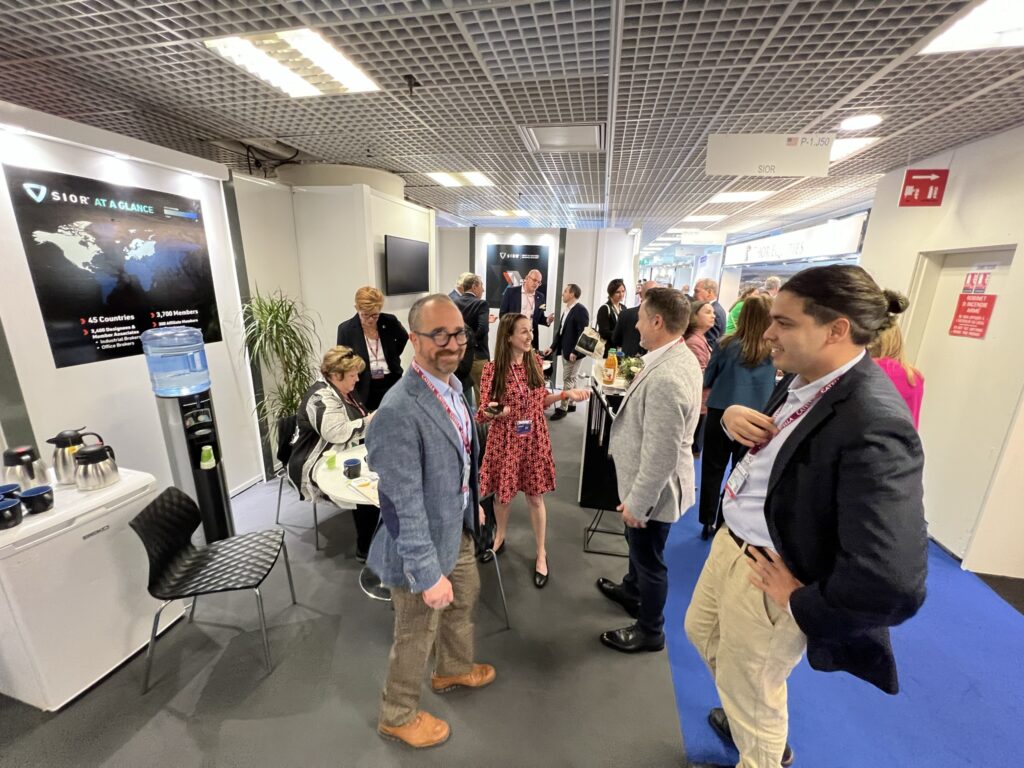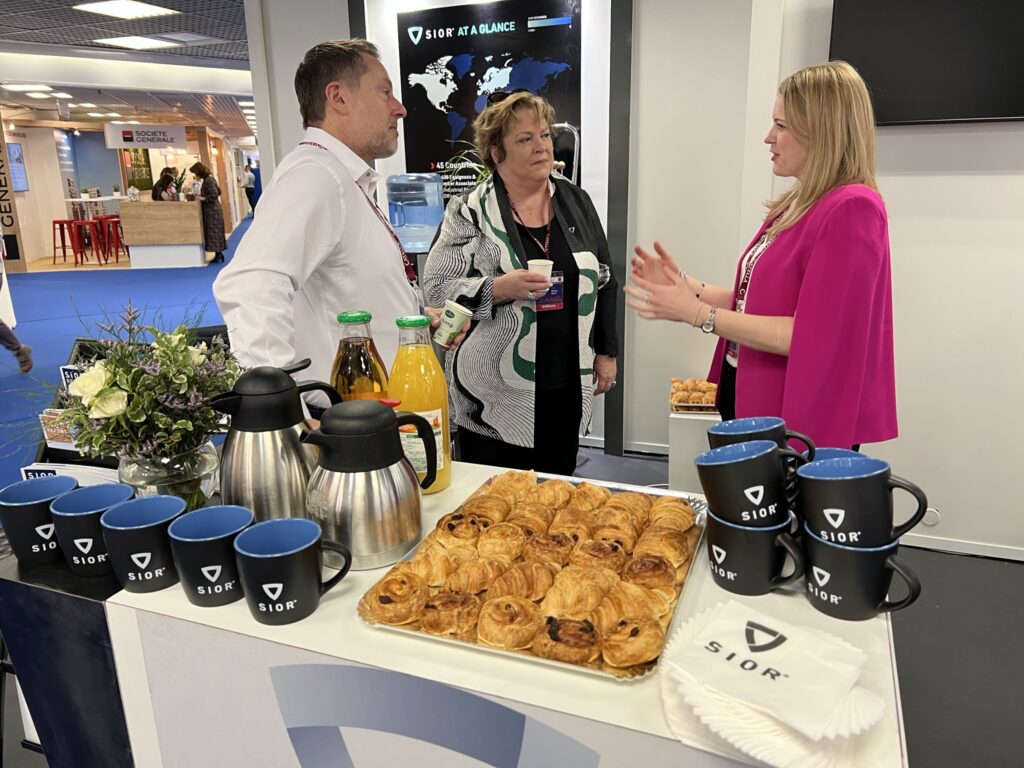 SIOR Europe's second ski weekend will be held from Thursday 25th through Sunday 28th January 2024 in Chamonix Mont Blanc, France.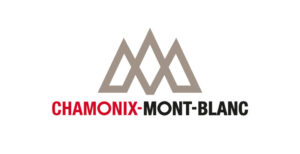 For a world of information about Chamonix Mont-Blanc, visit the tourist office's website here.
Email us now to find out more and to register your interest.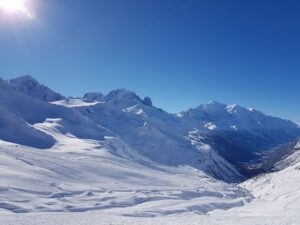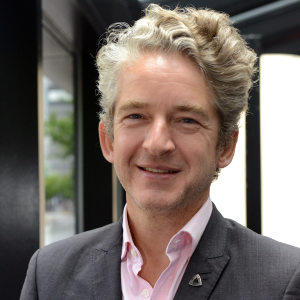 The Society of Industrial and Office Realtors (SIOR), the leading global professional office and industrial real estate association, has promoted Matthew Leguen de Lacroix, SIOR, FRICS, as Head of Business Development, a new role within SIOR. Leguen de Lacroix previously held the role of Director of the SIOR European Chapter, and prior to that, within his role as an active member of SIOR, he was president of the SIOR European Chapter and a trustee of the SIOR Foundation.
He has more than 30 years of commercial real estate market experience in both Switzerland and France. Before joining SIOR, he was president of DTZ (now Cushman & Wakefield) in French-speaking Switzerland.
"I am excited to be an integral part of SIOR's bold strategic initiative to make our organisation truly global," said Leguen de Lacroix. "My focus is to strengthen our existing relationships Internationally and build new ones. I am looking forward to increasing our coverage in Europe and gradually expanding our network into other countries like Africa, where, incidentally, we have just gained two new members."
In Leguen de Lacroix's role, he will ensure that SIOR has a highly visible presence at MIPIM, Shedmasters, CoreNET, EXPO REAL and SIMI as well as potentially other national events around Europe in Austria, Germany, Ireland, Italy and Portugal. This position will also be integral in identifying the next generation of real estate professionals around Europe, working with colleges and universities to attract trainees into SIOR (named Member Associates.)
"We are privileged to include Prologis and Panattoni as SIOR's Global Industry Partners and in Europe, the first Industry Partner for the Chapter is TSL, a leader in technical construction. I am keen to develop additional partnerships where SIOR and industry companies can develop synergy and align on common interests." notes Leguen de Lacroix
"Matthew has been a loyal and trusted member of SIOR since 2009," said SIOR CEO Robert Thornburgh, SIOR, FRICS. "His position within the Chapter and his professional network of real estate friends and colleagues internationally have put him at the forefront of SIOR European business and we are thrilled to welcome him to the team at SIOR HQ."
SIOR is the leading global professional industrial and office real estate association, established 82 years ago. With 3,700 members in 722 cities and 45 countries, SIOR represents today's most knowledgeable, experienced, and successful commercial real estate brokerage specialists.
10 January 2023
FOREWORD BY THE EUROPEAN CHAPTER PRESIDENT, ANDREW SMITH SIOR FRICS.
As COP27 has drawn to a close, SIOR Europe is keen to join the conversation about the focus that the summit brings on climate change impact to share commentary and advice from our members, all of whom support greater action in the race to net zero.

Our members have put climate change impact at the heart of their consultancy in response to the market and clients' increasing ESG requirements and have embedded it into every stage of the property process.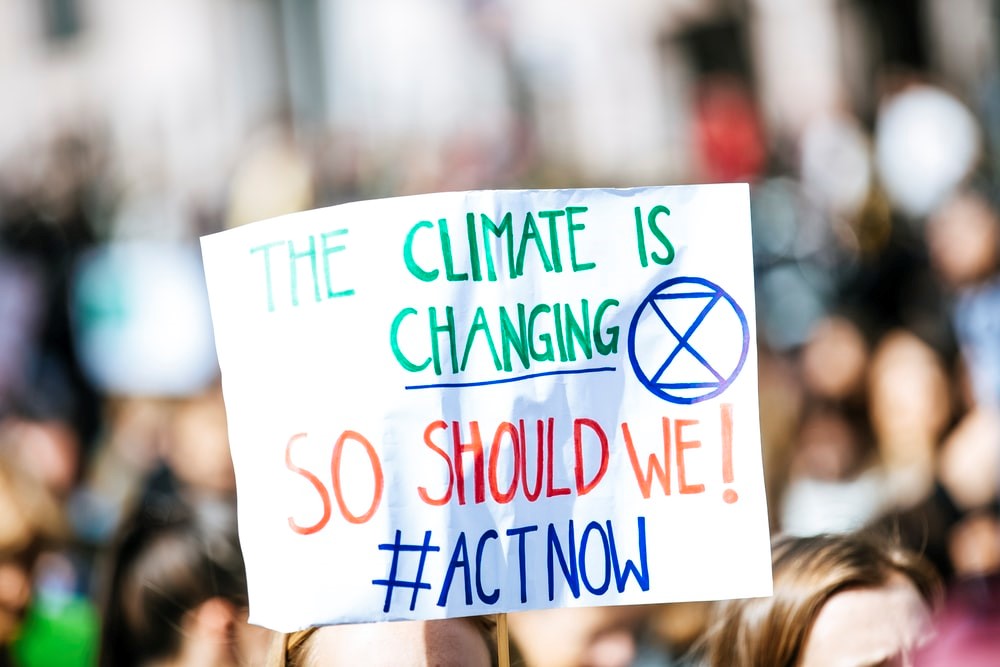 ---