FOREWORD BY THE EUROPEAN CHAPTER PRESIDENT, ANDREW SMITH SIOR FRICS.
As COP27 has drawn to a close, SIOR Europe is keen to join the conversation about the focus that the summit brings on climate change impact to share commentary and advice from our members, all of whom support greater action in the race to net zero.

Our members have put climate change impact at the heart of their consultancy in response to the market and clients' increasing ESG requirements and have embedded it into every stage of the property process.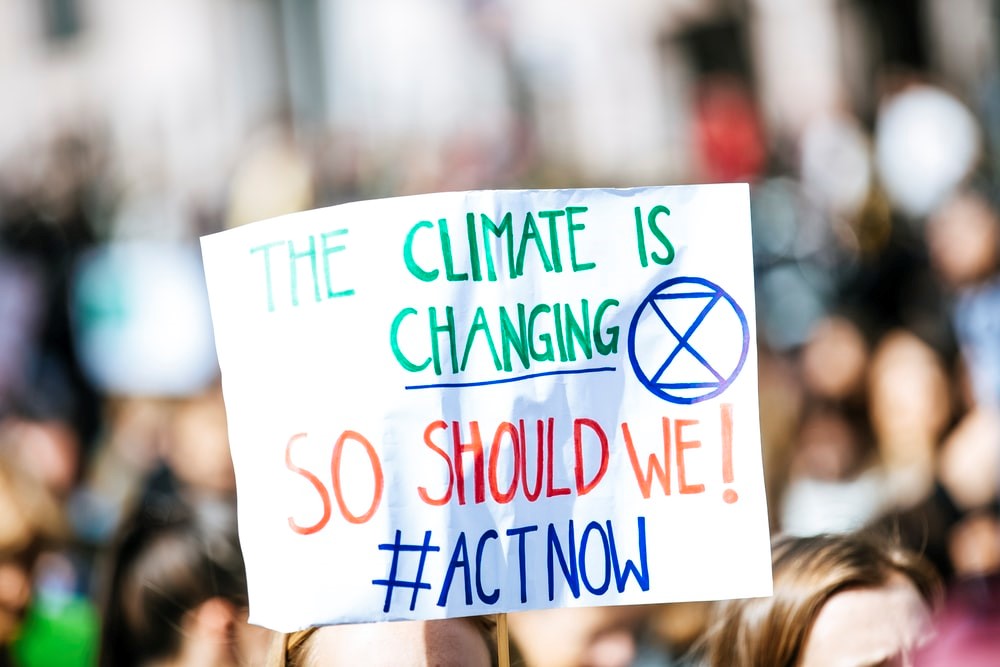 ---
SIOR Europe's Inaugural Ski Trip will be held from Thursday 26th through Sunday 29th January 2023 in Chamonix Mont Blanc, France.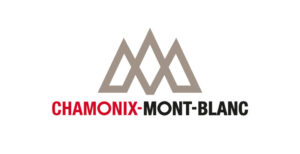 For a world of information about Chamonix Mont-Blanc, visit the tourist office's website here.
Email us now to find out more and to register your interest.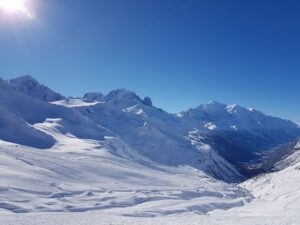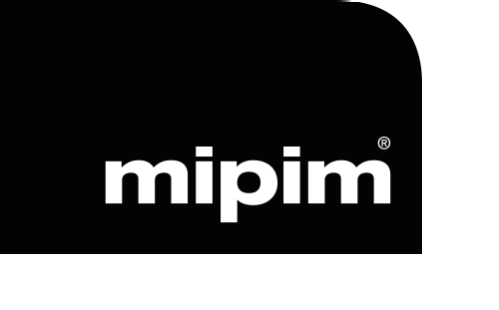 MIPIM - The World's Leading Property Market
14-17 March 2023 - Palais des Festivals, Cannes, France
MIPIM brings together the most influential players from all international property sectors, offering unrivalled access to the greatest number of development projects and sources of capital worldwide. This unique environment provides exceptional networking, showcasing and commercial opportunities for property advisors, developers, regional authorities, investors and corporate end-users.

SIOR members pay a specially negotiated rate of 650 euros - Deadline is 31st December 2022 to register and pay for your delegate pass. Contact events@sioreurope.com for the promo code to benefit from the aforementioned rate or to find out more about adhering to SIOR.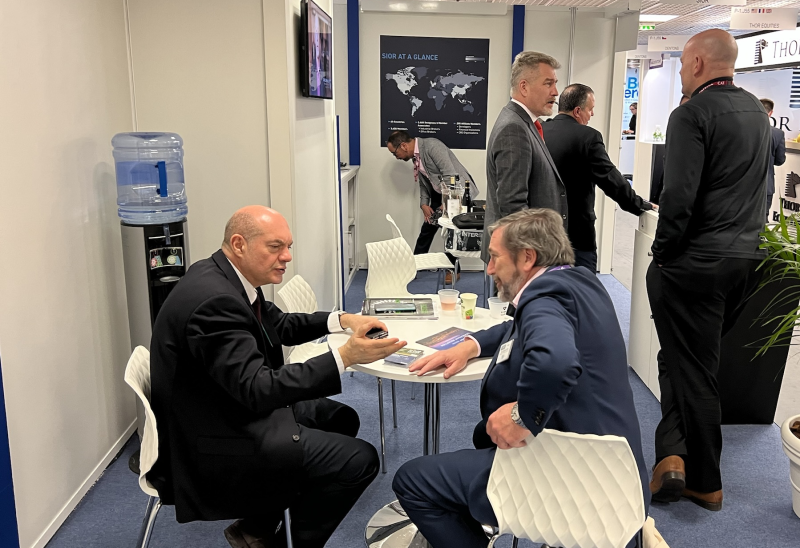 SIOR's Global leadership attending MIPIM 2023 :
Patricia J. Loveall, SIOR, President.
Paul Danks SIOR FRICS, Member, Board of Directors.
Andy Smith SIOR FRICS, European Chapter President.

They will be supported by SIOR team members from HQ:-
Robert Thornburgh, SIOR, FRICS. Chief Executive Officer.
Brandon Hensley, Chief Operating Officer.
John Manganiello, Senior Vice President of Business Development.
Kelly Miller, CAE, Vice President, Member Experience.
Matthew Leguen de Lacroix, SIOR, FRICS, Director, Europe.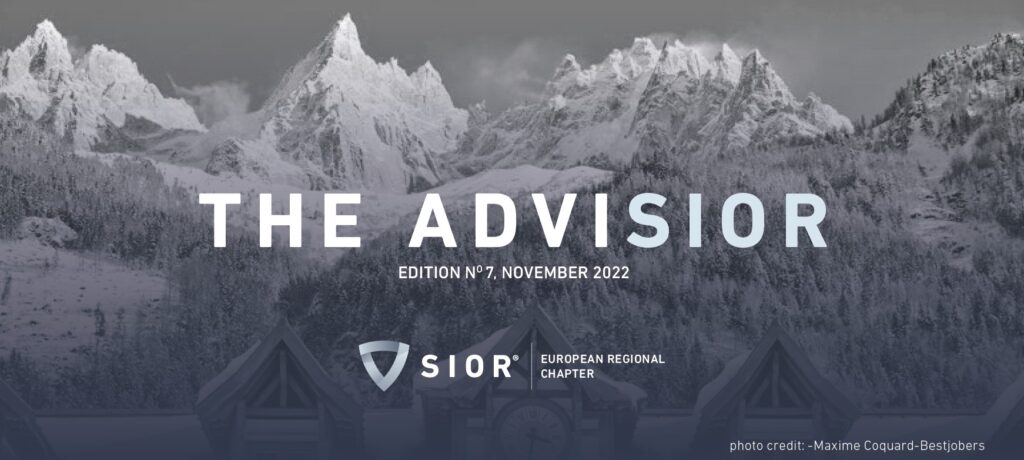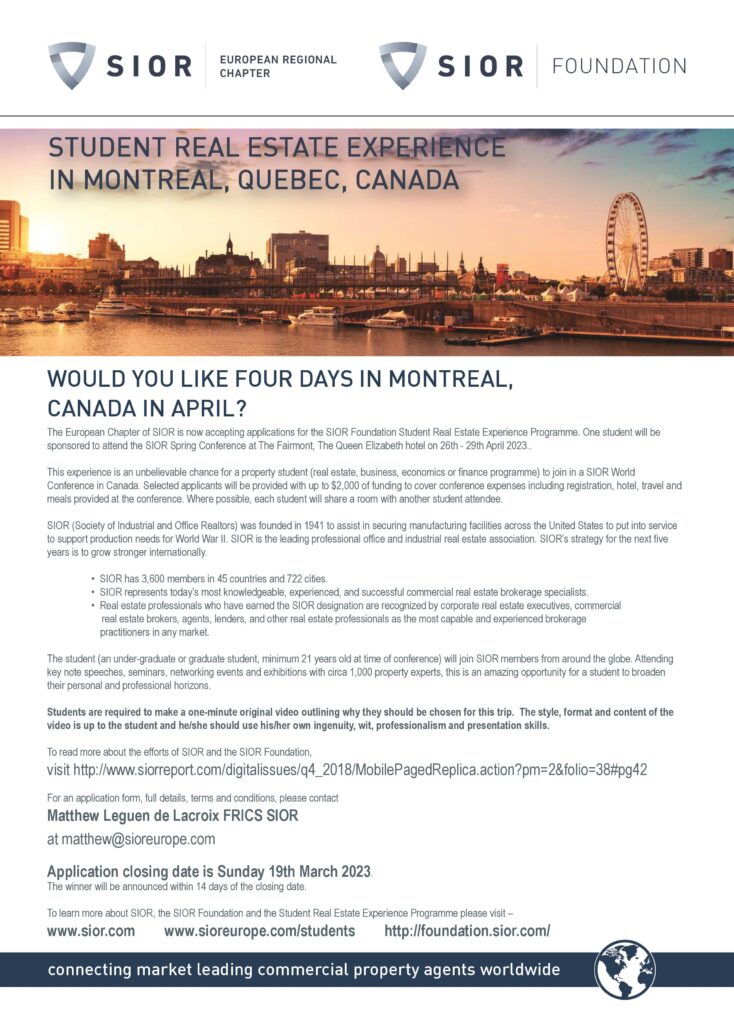 The European Chapter of the Society of Industrial and Office Realtors (SIOR), the leading global association for real estate advisors, has appointed Andrew Smith, Commercial Partner at Carter Jonas, as President. Smith succeeds past president, Paul Danks, and will serve from October 2022 until 2024.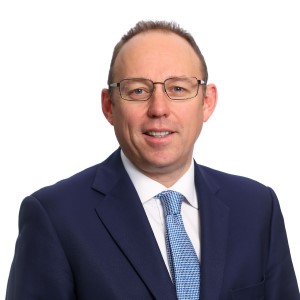 Smith is a real estate advisor in the Commercial Division of Carter Jonas, with over 27 years' experience in the industrial and office markets. He currently works with a number of major global occupiers and landlords on acquisitions and disposals in the industrial sector across the UK and Europe. Commenting on his appointment, Smith said: "The current market is challenging and ever-changing, so there has never been a better time to demonstrate the value of high-quality, professional, clear advice in the investment, development and management of real estate assets and portfolios. The SIOR designation is one of the world's most valued and the association's members are best-in-class.
"The focus of my presidency is to continue to build our great community of partners, advisors and clients so that they can collaborate to deliver work across Europe. At SIOR, we create lasting relationships and friendships, working together to remain at the forefront of the industry, networking to share business opportunities and coming together at our own and key sector events to share ideas and insights. It is a privilege to lead the Chapter in Europe and promote their expertise to prospective clients," he added.
Other strategic priorities for Smith's term include continuing to improve diversity and inclusion in the industry and encouraging the next generation of professionals.
Immediate past president, Paul Danks, said: "It has been a career highlight to lead the European Chapter of SIOR over the past two years. With an exceptional team in Washington DC, London and throughout Europe, we have grown our membership and done more deals across the network, for the benefit of the members and their clients. I have every confidence in Andrew's ability to continue to grow and develop SIOR in Europe." SIOR is the leading global professional industrial and office real estate association, established 81 years ago. With more than 3,600 members in 722 cities and 45 countries, SIOR represents today's most knowledgeable, experienced, and successful commercial real estate brokerage specialists.
Working from home and available for 8-10 days a month? The Chapter is seeking a person to take on a number of duties and responsibilities to assist the Executive Committee and liaise with SIOR Global HQ. #workingfromhome #realestate #sior
Send your CV and covering letter to admin@sioreurope.com
SIOR Global President Robert Thornburgh, SIOR Europe Chapter President Paul Danks, SIOR Europe Director Matthew Leguen de Lacroix as well as many SIOR members from the UK and over the European Continent will be attending the three days of Expo Real in Munich from Tuesday 4th October.
Contact us now for a meeting.
Read more on LinkedIn.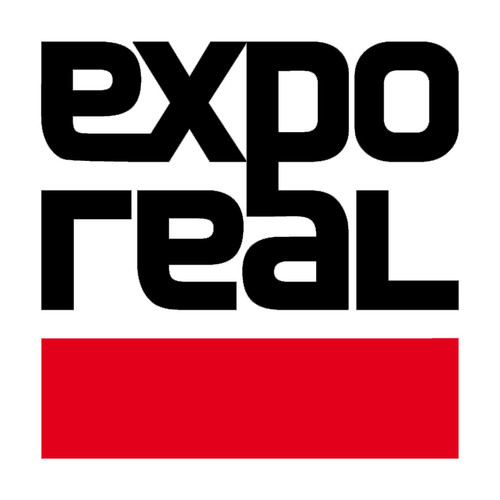 The SIOR International European Conference took place from 13-15 July 2022, with over 340 delegates and guests from across Europe, the Middle-East, Asia the US and Canada. A long awaited, in-person conference, it was productive, collaborative, sociable and a lot of fun.
Here's a round-up of the event.
Day One
Whenever we host a conference, we like to immerse ourselves in the host city and so we did the same this time in Dublin, especially on day one.
The day started with a Dublin Port tour – an educational industrial tour of the port and harbour.
Then it was time to visit the Microsoft Campus in Leopardstown, Dublin – home to 2,000 individuals spanning 71 different nationalities. This inspirational visit looked at how the premises empowers everyone within the organisation individually and collectively to drive the business forward.
Guinness Storehouse Tour and Teeling Whiskey Distillery were next – Ireland's number one tourist attraction and a must in our programme!
Last but not least, the Meet and Greet – the first key networking event of the conference, sponsored by the Society of Chartered Surveyors Ireland at the Conrad Hilton Hotel, the conference venue. This was the precursor to other events the same night, including the IBG dinner which attracted 100 guests and the TSL leadership dinner, another exceptional, well-attended event.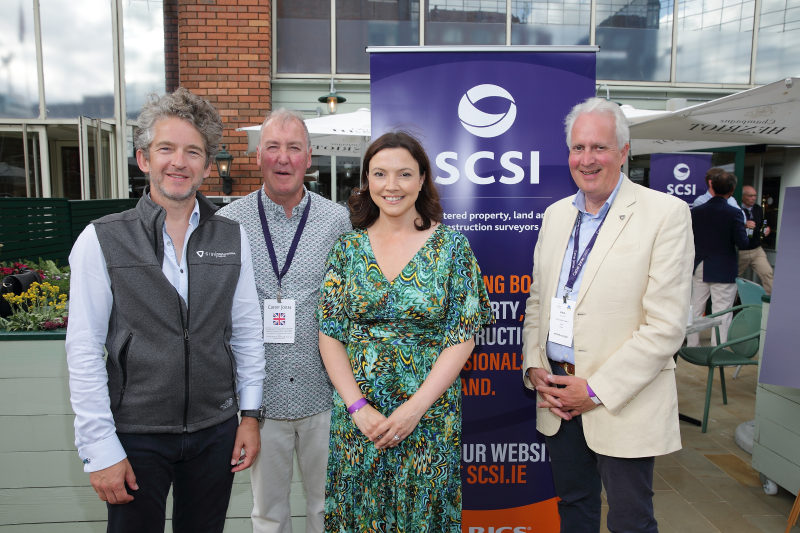 Day Two
David McWilliams, economist, broadcaster and author, was our first keynote speaker. He talked about rising inflation, the economic landscape and how we need to evolve. In our response to the current market, he celebrated different perspectives and ideas and warned against 'group think', where we surround ourselves with people who think like we do.
Next up was an interactive panel moderated by Paul McNeive and alongside David McWilliams, included panellists, Jackie Wild CEO of TSL Ltd and CEO of SmartParc & Kevin Nowlan, CEO of Hibernia REIT plc that looked at Opportunities in a World of Risk. Panellists spoke of acknowledging dramatic events and responding quickly to turn them into opportunities. There is the obvious need to address climate change, but key to this will be actions to ensure global food security & production, which is currently hugely inefficient and needs much better property solutions. The critical role of technology and data was also a key point raised as was the revolution that will come with taxonomy and our need to evolve our planning system and how we build as a result.
James R. Scott, Director of the MIT CRE Real Estate Technology guided us through the metaverse, which he termed the next iteration of the internet. He stressed that real and virtual worlds co-exist rather than being independent of each other. And that we need to seriously consider the digital rights of owners and tenants in leasing contracts.
Then, another panel discussion, moderated by Paul Danks, President of SIOR Europe and including panellists James R. Scott, Claire Penny, Director of Global Partnerships at Invicara and Katie Whipp, Head of Deepki UK & Ireland this time on the Future of the Workplace. The three-day week in the office is here to stay, so we need to consider how we repurpose our empty office buildings to provide much-needed homes and bring life back into our cities. Plus, to make our workplaces and indeed all types of buildings more sustainable, we need accessible, centralised data to improve performance.
The last educational event of the day was a series of round table discussions focused on the logistics and office sectors, as well as the European property market, diversity and inclusion and attracting the next generation of real estate professionals.
We rounded off the day with a spectacular gala reception and dinner at Christchurch Cathedral, lit with candles and a light show, a choir and music from the amazing Irish singer Tommy Fleming.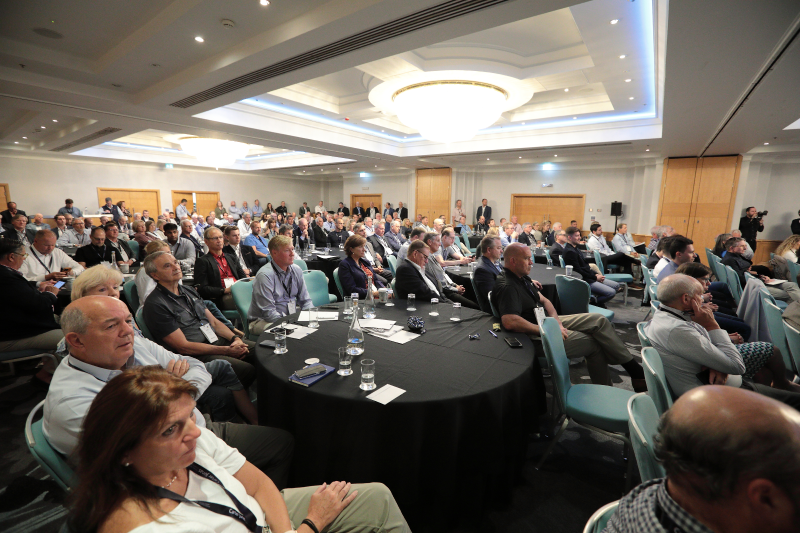 Day Three
We started with Paul McNeive, motivational speaker and business development expert, who urged us to visualise our goals and take small steps, every day, to reach them.
And finally, Mike Berners-Lee, sustainability expert at Small World Consulting gave a talk called 'There is no Planet B'. He talked about the need to look at climate change holistically and tackle everything together, not one issue at a time. Humans use 59 kWh per person per day and a lot of this comes from our built environment, so our sector has a key role to play.
The three-day conference programme was the main event but pre-conference, we hosted a 245 kilometre cycle ride from Dublin to Kilkenny (and back) and a SIOR Europe "Ryder Cup" which together raised circa €40,000 which will go to the Ukraine Appeal and the SIOR Foundation, to support young people from the Ukraine interested in a career in the property sector. Overall, a brilliant SIOR International European Conference once again.
That's a wrap!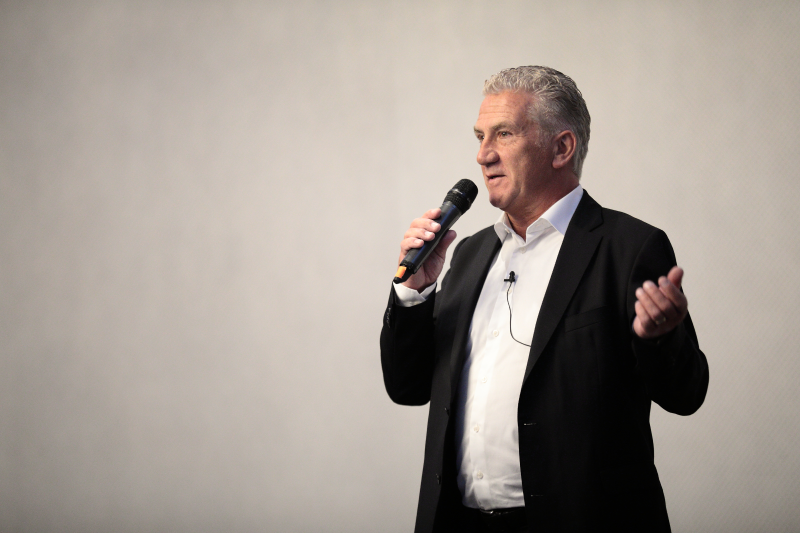 Get in touch if you want to register your interest for the next International European Conference to be held in a major European city in 2024.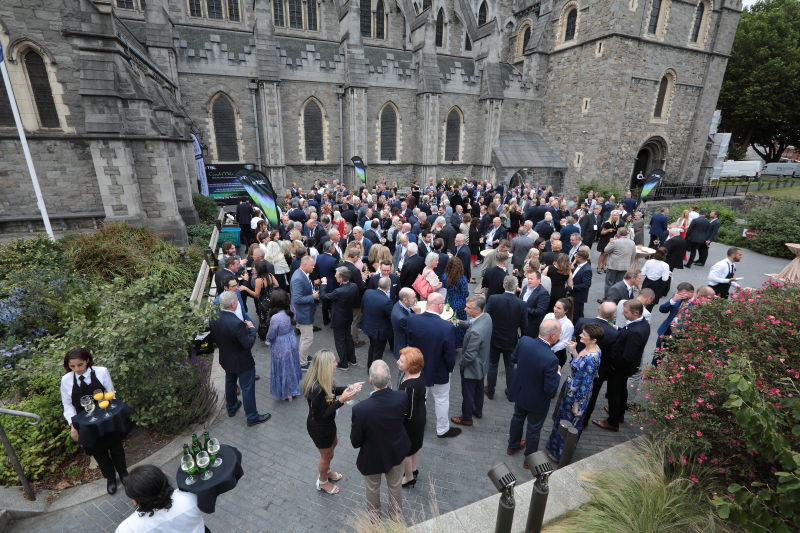 The SIOR International European Conference has called for the creation of 'a new asset class', as part of a mission to deliver more sustainable food production and security.
Food is now recognised as a major cause of climate change, contributing as much as 25-30% of total GHG emissions. COVID has compounded the problem, highlighting weaknesses in food supply chains. Against a backdrop of growing populations, rising food prices, and the wheat shortage caused by the war in Ukraine (source of 30% of the world's supply), delegates were warned that we are at crisis point.
These problems were highlighted by sustainability expert and author Mike Berners-Lee in his keynote address to the Conference. He challenged companies to think differently about how to solve the problems of climate change. Drawing on ideas and research from his book There is no Planet B, Mike said: "We need to look at climate change holistically, and tackle everything at once".
How well are the real estate and construction industries responding to these challenges? Food manufacturing currently sits in the B1 Planning Use class of industrial and logistics, and yet has very specific needs in relation to resources and operations. These needs often make food company tenants undesirable to owners and landlords of general industrial and logistics parks.
There is wide-spread agreement within the food industry that we need greener agriculture, more efficient production, less waste and healthier eating. However, there is also growing awareness that our food systems and infrastructure are outdated and inefficient, and are not equipped to embrace the exciting new food technologies that are emerging.
Jackie Wild, CEO of TSL and SmartParc, spoke at the Conference on a panel discussing 'Opportunities in a World of Risk', and is proactively seeking to solve these problems in a variety of ways. She has launched a campaign to create a new real estate asset class for food manufacturing, which allows property investment to align specifically with the needs of the food industry.
She has also been instrumental in creating SmartParc, the UK's first dedicated food business park with shared services. Working in partnership with SEGRO and CBRE, SmartParc brings this new asset class to life. It delivers the holistic solution, which Mike Berners-Lee proposed in his keynote speech, and was fully endorsed by the SIOR membership, as a way of taking positive action.
SmartParc SEGRO Derby is the first in a series of investments, across the UK and internationally, designed to 'change food production for good'. It represents an entirely new asset class in the commercial property sector, bringing together world-class, purpose-built food production facilities and support services, all on one site.
It offers a range of buildings of different sizes and specifications (3,500-400,000 sq ft) as well as access to shared non-competitive services, including green energy, water, effluent, and other utilities. This sharing model helps to reduce operating costs (savings of up to 20%), and to deliver business optimisation through design (further savings of up to 30%).
Jackie said: "We can't tackle climate change, if we don't tackle food production. We must reinvent and redefine property rules, so money can easily be directed to where it is needed. This means creating a dedicated asset class, catering specifically to the needs of food producers. It also means re-educating the market about why food production is a valuable and attractive investment and development opportunity.
"SmartParc is a great example of turning this ambition into action. It provides a fresh opportunity for forward-thinking food businesses, to grow in a more sustainable and collaborative way. It also offers cities and regions the chance to regenerate their economies and boost local communities by creating new jobs. For SEGRO, it is an attractive commercial investment, which will deliver great returns."
The first phase of SmartParc SEGRO Derby is underway, with anchor tenant Hello Fresh already up and running. Completion of the park is due in 2024.
ENDS