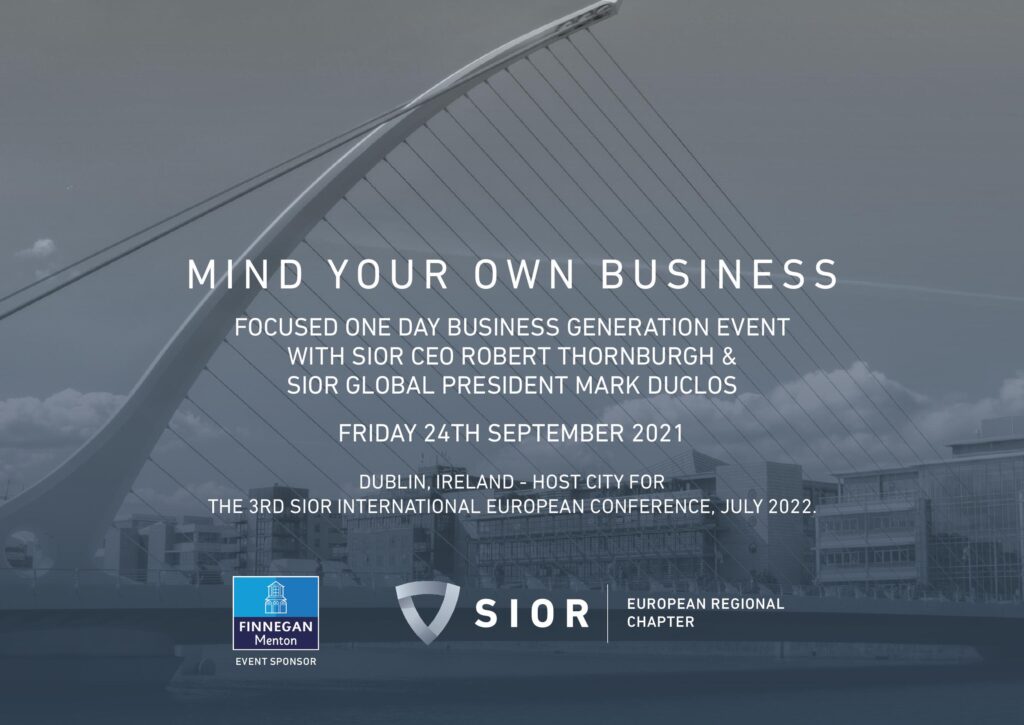 Friday 24th September 2021, 9h45 IST to 17h00 IST in Dublin, Ireland.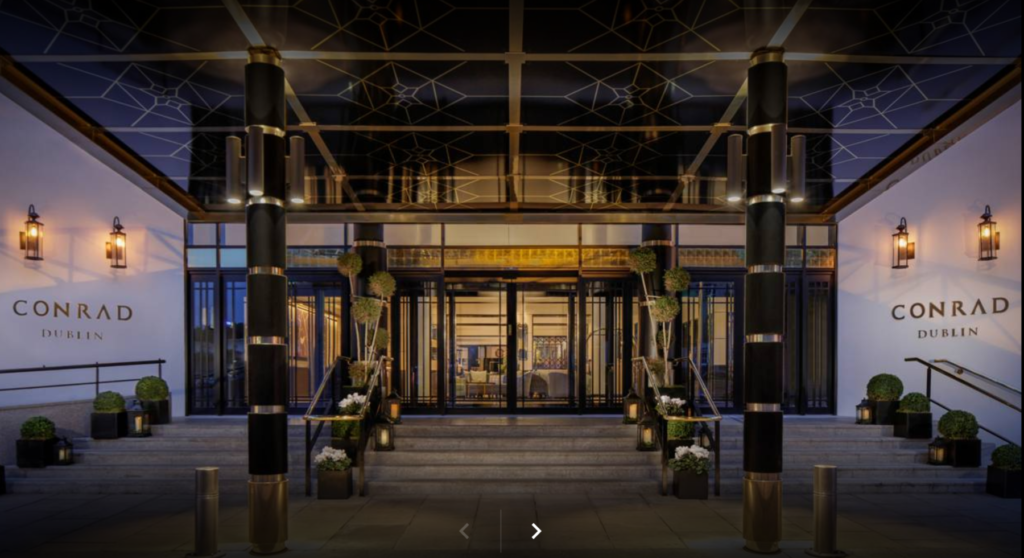 The International borders are open and we are happy to confirm our first in-person event since January 2020!
Join us for dinner with SIOR Global and European leadership on Thursday 23rd September and a mini-conference on Friday 24th September 2021, to be held in the Conrad Hilton, Dublin, Ireland.
---
The event will be open to all SIOR members and guests upon invitation.
The SIOR European Chapter committee have the pleasure of inviting you to attend the first in-person event of 2021!

Mind Your Own Business – a one-day conference for members and guests to be held at the Conrad Hilton Hotel in Dublin, Ireland.

Thursday 23rd September 2021

12h00 – 18h00: International Growth Strategy meeting (closed session, upon invitation only).

From 19h00: Drinks and dinner in the Conrad Hilton Hotel bar/restaurant (for all members & guests in attendance).
SIOR has negotiated a group rate for your overnight stay.

Friday 24th September 2021

9h45: Smoothies, juice, coffee & tea for the official meet & greet.

10h15: Conference kick-off and Q&A with Paul Danks, chapter president, Robert Thornburgh, CEO of SIOR and Mark Duclos, SIOR global president.

11h00 Mind Your Own Business Part One –
"There is no such thing as a stupid question – find out more about office/industrial/investment to help you in your day-today business, with Q&A". Mini-workshops structured around office, industrial and investment themes,

12h30 : Networking business buffet/sandwich lunch, preceded by presentations from Paul McDowell, chapter past-president and the Society of Chartered Surveyors Ireland, a sponsor of the SIOR International European Conference, Dublin, July 2022..

14h00 : Mind Your Own Business Part Two – "The Power of your Clients – Business Generation & Deal Making, with Q&A"

15h30 : SIOR helps you Mind Your Own Business.
- 16h30 What SIOR is doing to help your business (with Q&A).

From 17h00 Networking and social time for those staying late or overnight.
---
Thursday 24th June 2021, 13h00 CEST 12h00 BST/IST 07h00 EDT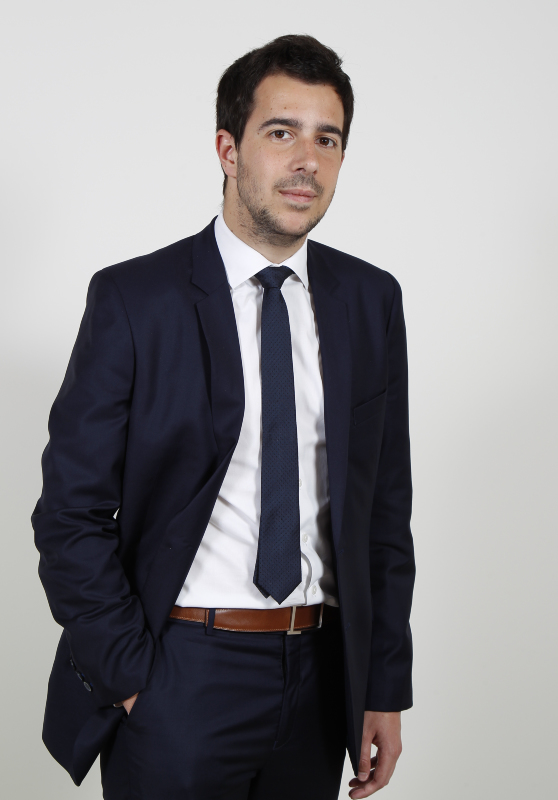 Philippe Cervesi,
Deputy General Manager, Real Estate Director, Partner.
Corum Asset Management.
---
Corum Asset Management is an independent asset management company with over €3 billion of real estate assets under management throughout Europe on behalf of a range of private and institutional investors. Headquartered in Paris and listed on the Euronext Stock Exchange, Corum is active across the office, industrial, retail, hotel and leisure sectors.
Join SIOR Europe for a 'working lunch' with Philippe Cervesi, Deputy General Manager & Real Estate Director at Corum to hear his views on successful pan-European investment, the regions and sectors that interest him and how brokers can play their part in helping his business.
After a business law degree and a commercial bachelor at ESCP Business School, Philippe Cervesi started his career in private equity. In 2011 he moved to a value-add investment fund, Pegase Partners where he spent three years investing in France, transforming, for example, offices into residential properties.
Philippe joined CORUM in 2014 as their Investment Manager in order to diversify investments in Europe. Since then, he has invested more than €3 billion in 16 European and Canada, in all asset classes except for residential.
Philippe became a partner and head of investment in 2016, deputy general manager in 2018 and became head of real estate in 2021, managing investment, asset and fund management.
The event will be moderated by Paul McDowell, Past President of SIOR Europe, and will feature a Q&A session.
---
18H00 on Thursday 17th June 2021
Roz Morris
Working from home is here to stay and meetings online are now part of our everyday way of doing business. Whether we are talking at home or in the office, it's becoming very clear that there will be fewer face to face meetings and conferences in future.
---
Expert media trainer Roz Morris will explain the seven steps to success online. Roz is a former BBC and ITV reporter and presenter, who has been a media trainer for more than 20 years. She says: "We are all broadcasters now, but we don't have the skills of broadcasters, and it's very easy to get things wrong when you're at home and you have to be your own producer and director."
Whether it's a meeting or an interview, areyou sure you're looking professional? Are you looking in the right place?What's the background behind you? Do you look smart or scruffy?
You don't want to look and soundunprofessional, and run the risk of losing business, but, so many people arecurrently making mistakes on screen because of lack of basic information onwhat is now required for business life online. This workshop will giveyou expert advice and tips on how to have a professional image on screenwhether in meetings or interviews.
How to:
Master your equipment – and you don't have to spend a fortune
Sort out your professional space where you will talk online
Assess what to wear
Sort out your lighting, framing and sound
Find your correct eye line
Look professional every time.
The event is free of charge and open to all SIOR members and guests.
It will be held at 18h00 CEST on Thursday 17th June 2021.
If you would like to attend this webinar, please contact admin@sioreurope.com
---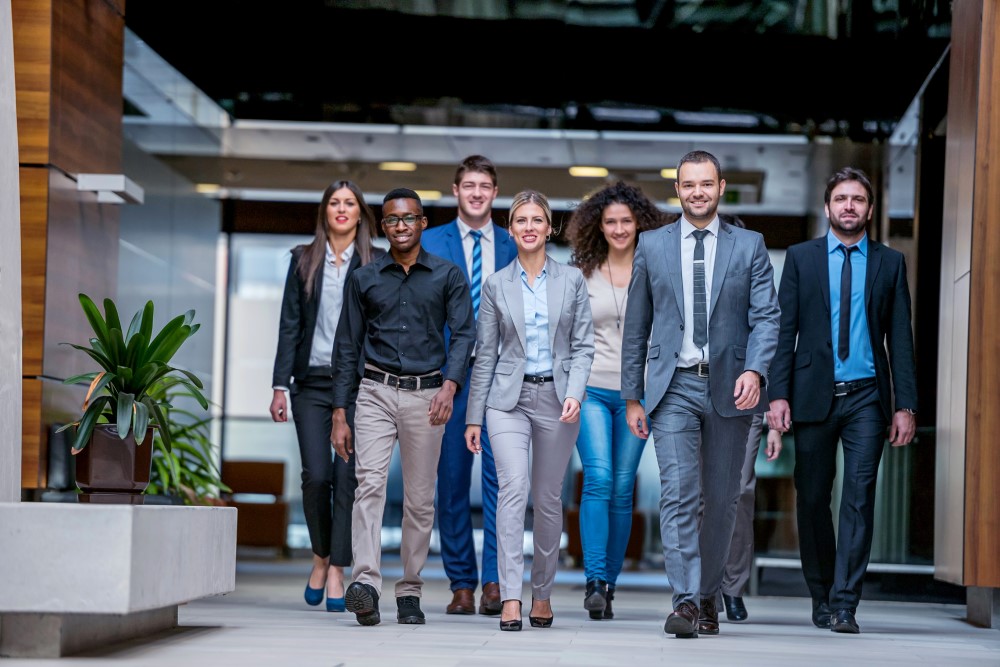 As the real estate industry continues to experience a technological, environmental and societal transformation, the need to attract and develop new talent has never been greater. The next generation of professionals will preside over the industry's continued transformation and will shape our cities, homes, workplaces and businesses.
The latest webinar hosted by SIOR Europe's Diversity & Inclusion (D&I) Committee will talk to a panel of young professionals and explore what attracted them to real estate, their future hopes and aspirations and what influences them in terms of their choices of employers, clients and specialisms.
Do not miss this unique opportunity for some 'reverse mentoring' and to hear the views of real estate's future leaders.
Wednesday 26th May 2021, 18h00 CEST, 17h00 BST/IST, 12h00 EDT, 9h00 PDT
Sophie Eastwood
Director, YEP Global
YEP Global is a 5,000-strong membership group for rising stars and future leaders in real estate, the only cross-industry networking group in the sector. As a director, Sophie is responsible for forging partnerships to support members and raise profile of the network. Sophie is also founder of strategic communications consultancy Holistic and engagement consultancy, Holistic Insight.
---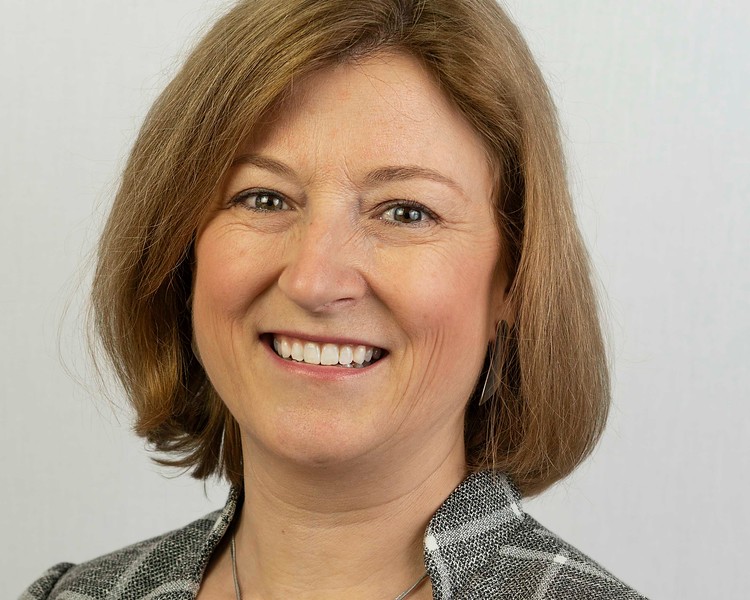 Laurie Tylenda SIOR
CCIM, Licensed Associate Real Estate Broker at CBRE Albany, Transaction & Advisory Services.
Laurie is specialised in office property.
---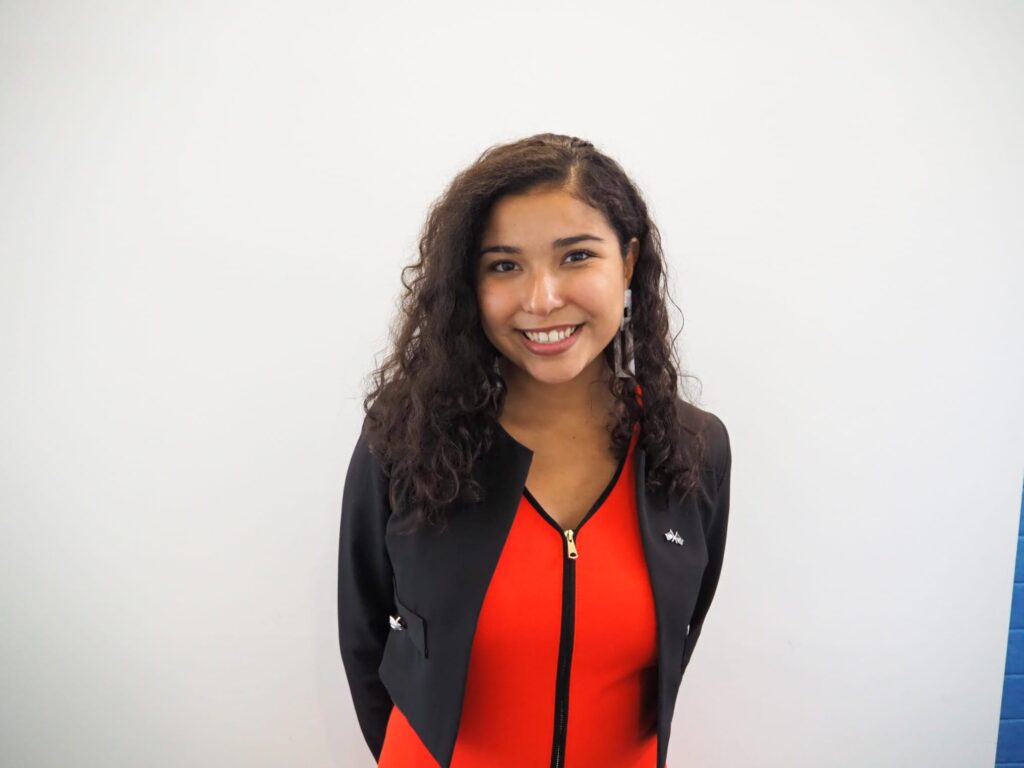 Nancy Zuniga Ruiz
A final year student at Ecole Hôtelière de Lausanne (EHL), pursuing a Bachelor of Science degree in International Hospitality Management including Real Estate Finance, Nancy wishes to pursue real estate as a career. She has been accepted in the Alpha Sigma Gamma, International Real
Estate Honorary Society and recently attended the SIOR TransACT 360 virtual conference.
---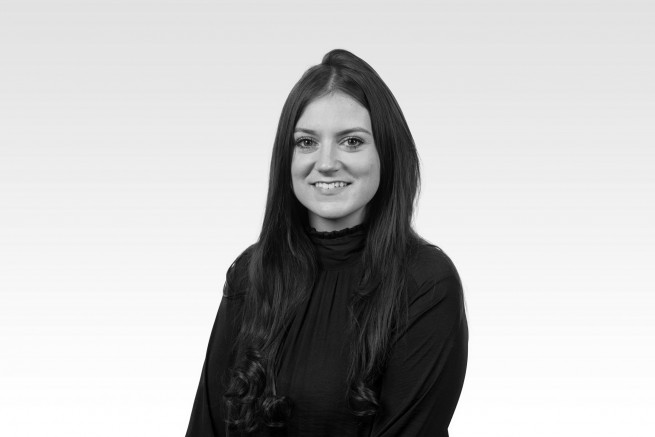 Claudia Harley MRICS
Following her graduation from the University of The West of England with a 2:1 in 2016, Claudia joined Savills, working in both the business rates and property management departments. In 2017 she left Savills and became involved in the initial set up of Lewis & Co based in Wimbledon, south west. There, she provided clients with commercial property advice and specialised in all aspects of office, retail and industrial properties, with particular experience in the South West London property market. This included assisting with the letting and sale of client's properties and new property searches for business relocations, whilst also acting for tenants with their lease negotiations. Outside of work she enjoys travelling, cars and outdoor activities and sport, including skiing and hockey.
---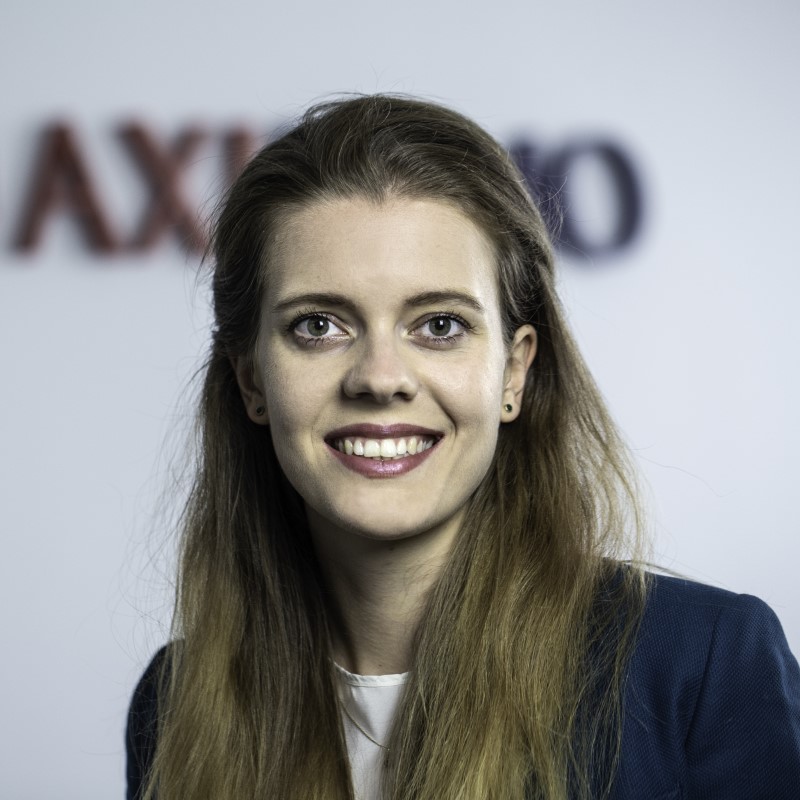 Joanna Lewandowska
represents AXI IMMO Group, a property brokerage and consultancy company, as Transaction Manager - responsible for investment advisory, disposal and acquisition transactions of properties in the CEE region. Her previous experience encompasses real estate valuation and leasing as well as start-ups and technology, gained while launching the Polish offices of a major CEE coworking platform, HubHub. She is passionate about sharing innovation within the industry. Joanna is a Co-Founder of ThinkCo real estate research lab and a graduate of University College London and the London School of Economics, mastering Real Estate Economics and Finance.
---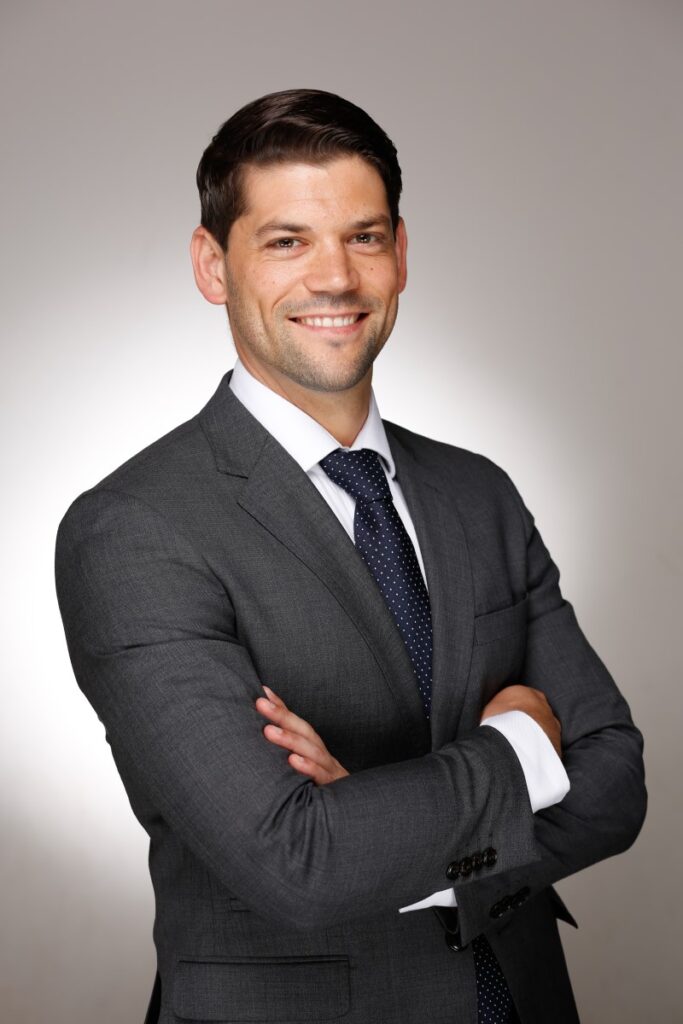 Michael Riekert SIOR
Director, Global Corporate Services
NAI apollo, Frankfurt, Germany.
An insight, analysis and explanation of the key themes and events driving global financial markets. Our guest speaker Bill Blain will share some of his thoughts, charm and charisma.

Bill Blain is a leading market commentator. He's spent 35 years in markets in fixed income and alternative assets and produces a daily market commentary; Blain's Morning Porridge, which has upset regulators, central bankers, politicians, companies and supranational institutions. Navigating the fine line between common sense and being rude, Bill's market insights are a must-read for over 5000 direct recipients of the Porridge, and many more who read it syndicated.

https://morningporridge.com/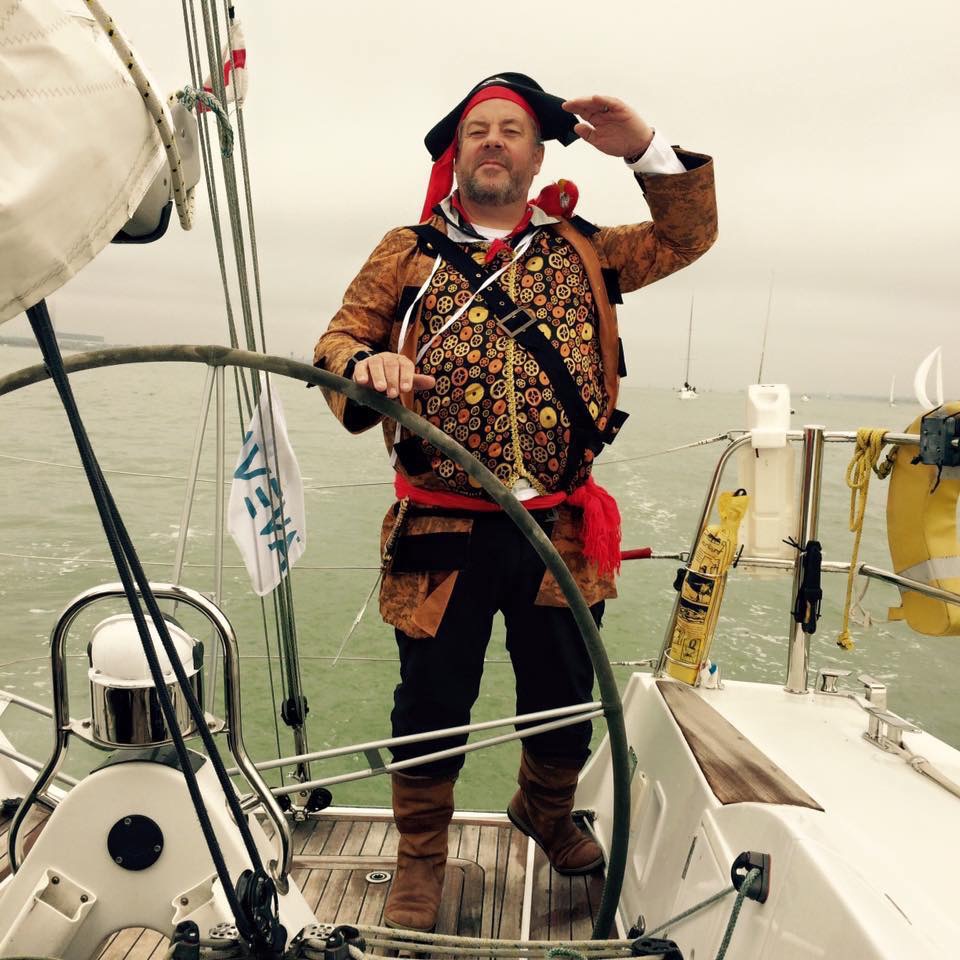 TSL was established in 2002 to deliver outstanding turn-key capital projects for clients in Food, Pharma, Logistics (regional & national distribution centres) and Data Centres. Delivering in excess of €580 million in new build facilities in 2021 for prestige, market leading clients including Amazon, DHL, Lidl, GLP, Panattoni and many more.
TSL will provide insight into how they, as a trusted construction partner for leading international developers and occupiers, are responding to current market trends and requirements across the UK & mainland Europe and the US markets.
TSL will be joined by our panel of experts from the UK, Germany & The Netherlands who will provide further insight into current market trends.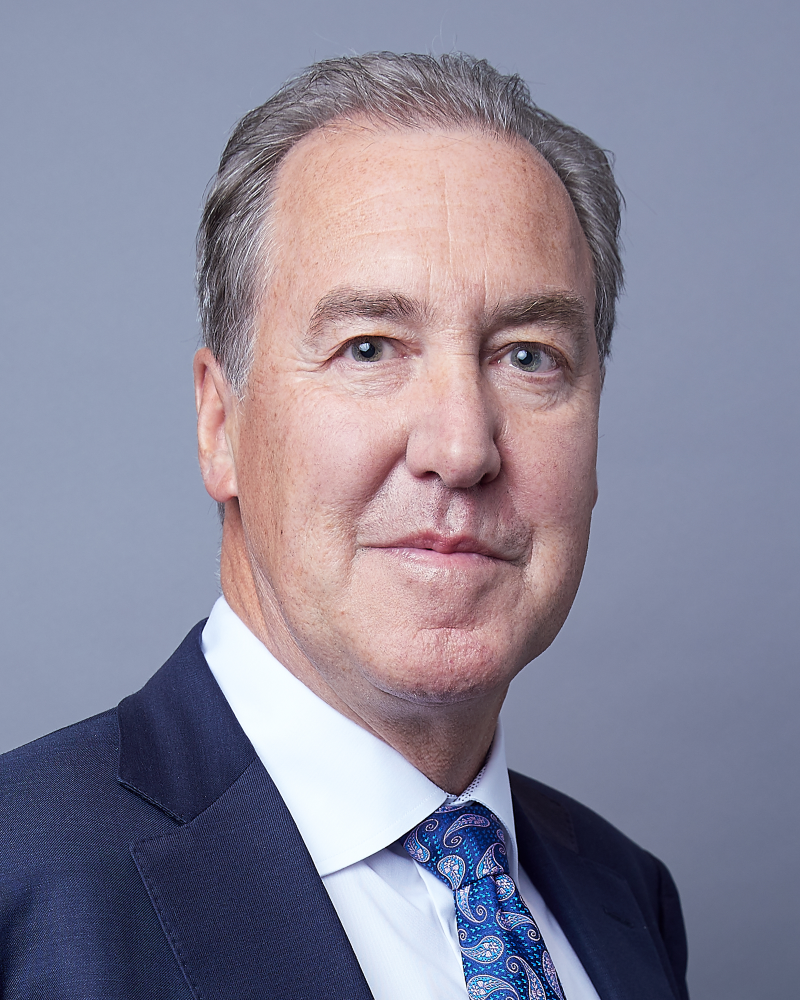 Moderator:
Paul Danks BSc. FRICS, SIOR.
Director, DeVono cresa, Portfolio Solutions (London UK).
President, SIOR European Regional Chapter.
Paul has 35 years experience as a trusted advisor to leading occupiers worldwide with particular emphasis on business transformation and the implementation of strategies to reduce cost, enhance value and ensure that maximum efficiencies & wellbeing are derived from the occupation of real estate.
Our panel of experts from TSL and SIOR members from the UK and Europe :
---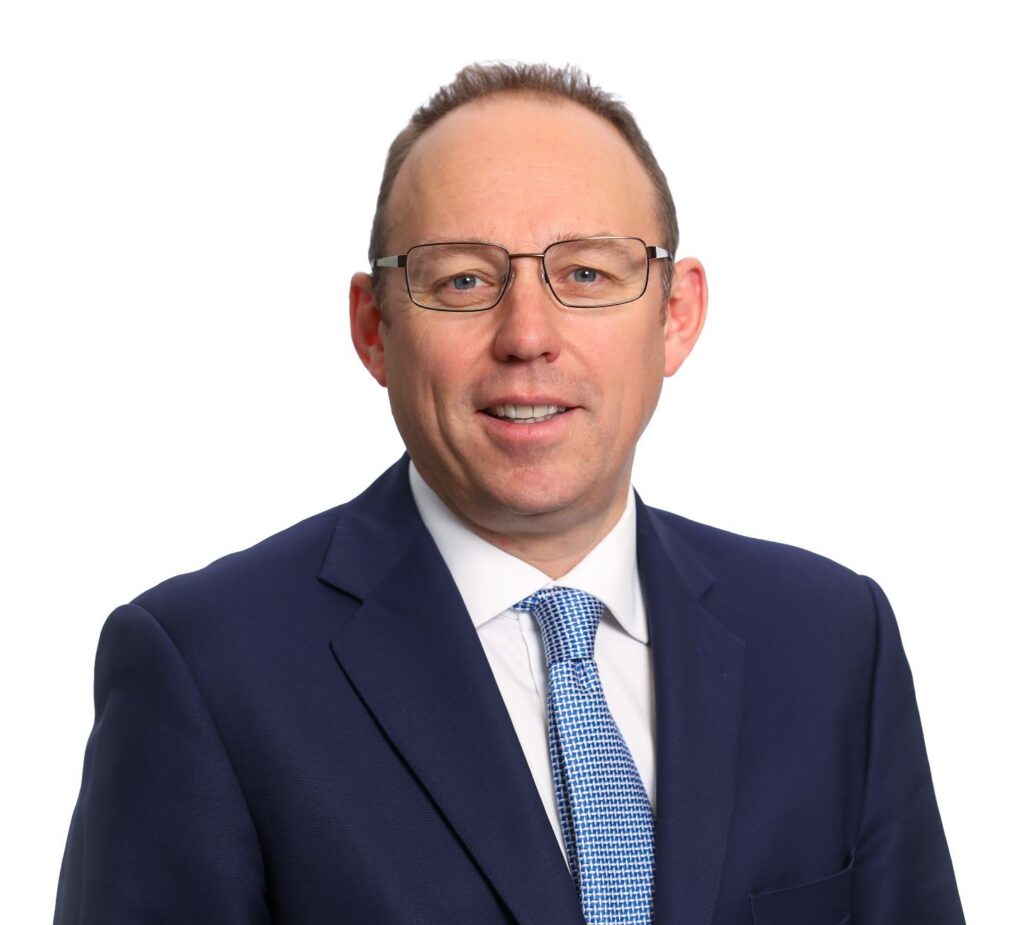 Andrew Smith, FRICS, SIOR.
Partner, Carter Jonas.
Vice President & Treasurer, SIOR European Regional Chapter.
Andrew has been an industrial specialist in the UK market for over 25 years and has been involved in some notable sales and letting transactions throughout the UK. He has extensive experience in advising occupiers, both at Board level and corporate real estate level and acted for a number of high-profile companies.
Andrew is also a Fellow of the Royal Institution of Chartered Surveyors (FRICS), he is also on the International Advisory Committee and European Board Member for the Society of Industrial Office Relators (SIOR). Andrew also holds a Master's in Business Administration (MBA) as well as a Diploma in RICS Project Management
---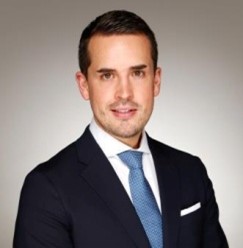 Stefan Weyrauch, BA.
Co-Head of Industrial and Logistics
NAI apollo, Frankfurt, Germany.
Stefan is Co-Head of Industrial and Logistics and Princiapal Consultant at NAI apollo. He is leading NAI apollo's National Industrial & Logistics team focusing on the Top Seven Regions across Germany.
---
Dr. Robert Das, MRE, MRICS, SIOR.
Principal, Dutch Property Advisors.
Amsterdam, Netherlands.
Robert is currently active as independent Real Estate Advisor. He was co-founder and partner of the Amsterdam brokerage firm NAI Netherlands. He practices the full range of commercial Real Estate services with a strong focus on office-/industrial leasing, office-/industrial letting and office-/industrial investments. Since 1993 he is active in Real Estate, first as employee and later as managing partner and co-owner of the Amsterdam based Real Estate Company Boer Hartog Hartog Hooft ONCOR International (85 people), since 2010 part of Colliers International. The focus of Dutch Property Advisors is to find solutions for the changing needs of occupiers and investors in a changing and challenging world.
---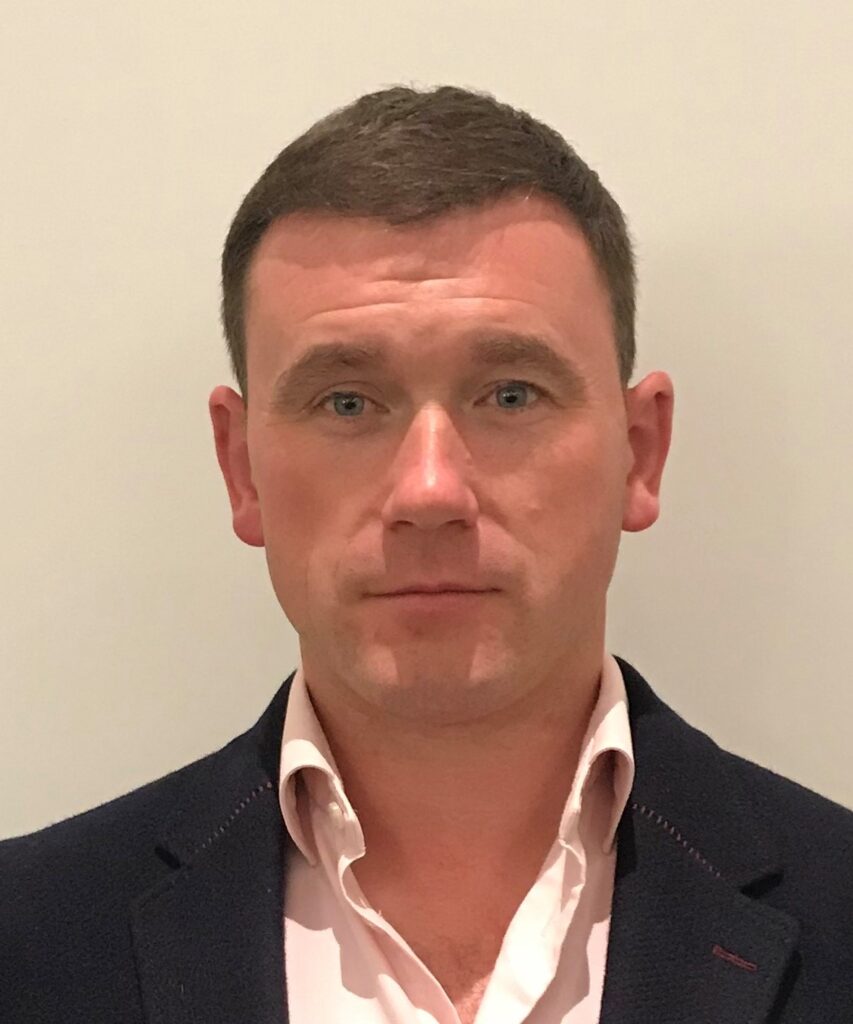 Michael McDonnell
Group COO (Co-Founder/Owner).
TSL, (UK Head Office).
---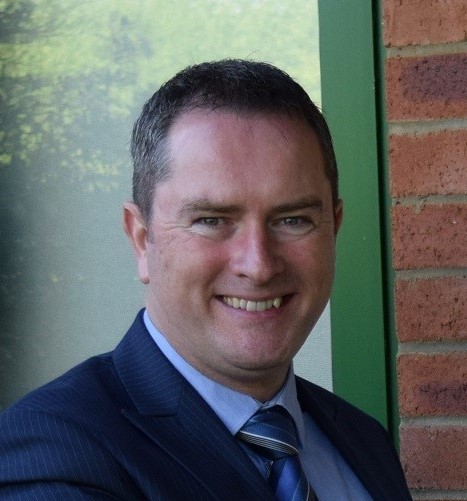 Michael O'Hara
Business Development Director.
TSL, UK Head Office.
Michael is the Business Development Director for TSL. Primarily focused on identifing, developing and managing strategic growth opportunities across the UK, Europe and also supporting TSL Inc as TSL increase their activity in the USA. Now with over 30 years experience in construction, Michael has gained a very broad knowledge of the industry in general including specific and detailed understanding of Industrial & Logistics infrastructure, supply chain, support services etc.
---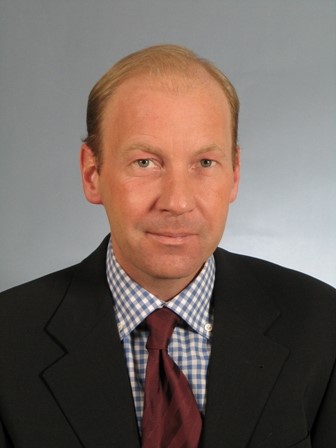 Stefan Behrendt
Chief Operating Officer.
TSL GmbH, Frankfurt, Germany.
Stefan is the COO of TSL GmbH responsible for the operation of TSL in Germany and mainland Europe. He is a civil engineer with 28 years of experience in the construction industry with the main focus on logistics, intra-logistics and industrial buildings. Stefan has significant International experience with over 15 years working in Poland, China and the Middle East.
---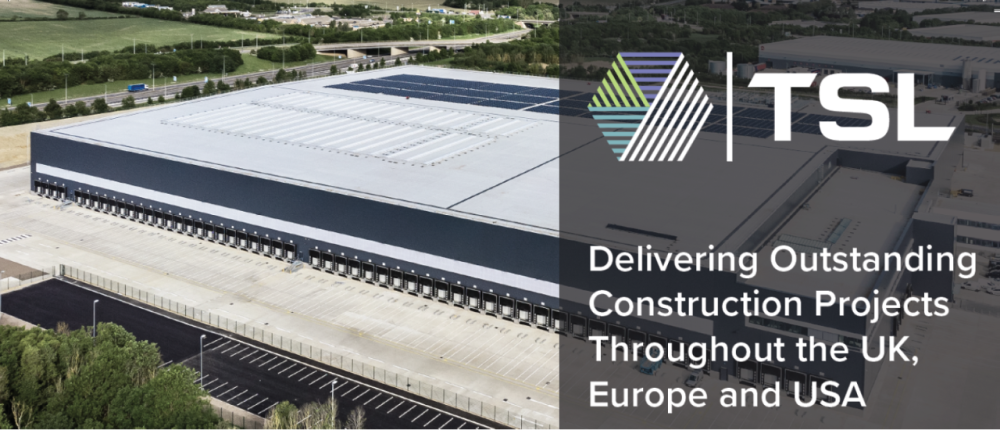 Moderated by Charles Tatham MRICS SIOR of Tatham Property Solutions, this business roundtable is intended to give you and fellow SIOR members insights in to the latest moves and actions of investors and users alike in a number of European cities. You'll also have the chance to contribute with your own nuggets of information for your own market.
Register now by clicking here.
Despite considerable progress in recent years, the real estate industry still suffers from an image problem when it comes to diversity. In order to remain relevant in the world of business and competitive in the war for talent, the industry must improve inclusivity by reducing barriers to entry and progression. In short, creating diverse and inclusive workplaces is not just good practise, it is also good business.
Thursday 25th February 2021,
18:00 CET 17:00 GMT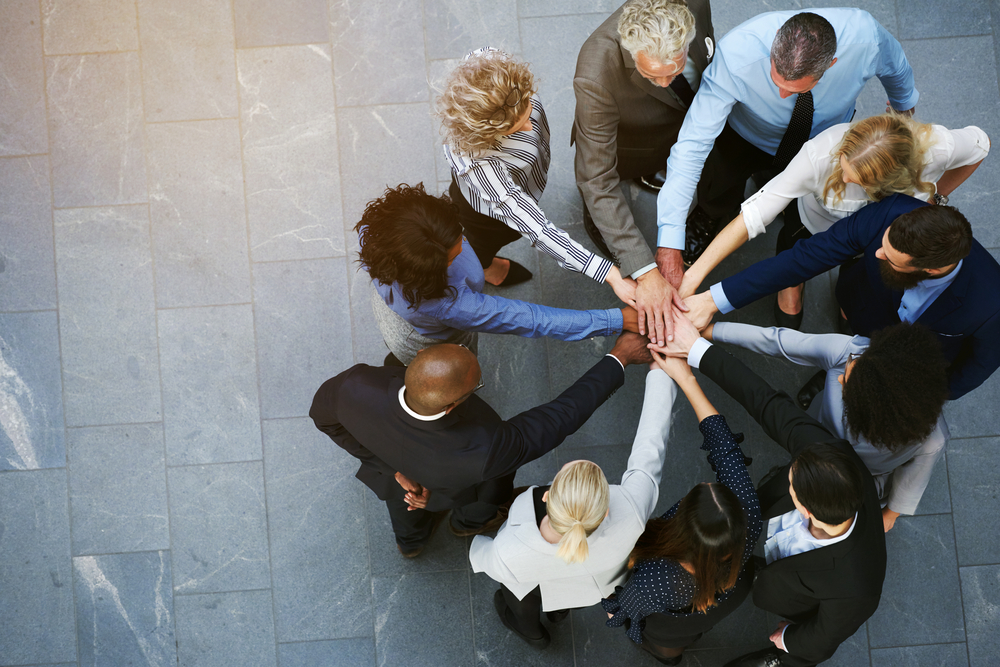 SIOR Europe's Diversity & Inclusion (D&I) Committee, led by Renata Osiecka and Nicola Mottershaw, was launched as part of a concerted effort to improve diversity across our membership base. We plan on running a series of initiatives, working with experts from around the world who will share their D&I stories and experiences. You can learn the many benefits of diversifying the workplace and how this will boost productivity and creativeness and help attract – and retain – the best talent.
Our first SIOR Europe Workshop produced by the D&I team, "Driving Diversity through Adversity", co-hosted and sponsored by Gerald Eve, will take place on 25th February and features panellists including Simon Prichard, Senior Partner of Gerald Eve and Chair, RICS' UK & Ireland, Alice Masterman, Team GB (sailing) and winner of the SIOR Foundation Student Real Estate Experience Programme, Renata Osiecka – Chair of D&I, SIOR Europe (Past President), Managing Partner, Axi Immo and Sylvie Geuten, Co-CEO, Mitiska REIM investment Fund and Kate Fergusson, Head of Responsible Business, Pinsent Masons.
The SIOR Europe workshop will be moderated by Andrea Carpenter, founder of Women Talk Real Estate.
The SIOR Europe Workshop is kindly sponsored by Gerald Eve LLP.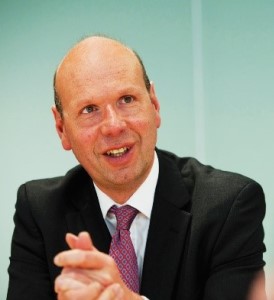 Simon has held the role of Senior Partner in Gerald Eve LLP since 2015, with responsibility for driving the overall strategy and performance of the firm, as well as promoting a more diverse working environment and ensuring GE practices remain best in class. He is always looking at ways to work smarter and provide an even better level of advice and service to clients.
Simon is a member of Gerald Eve's executive board and Chairs the diversity committee. In 2019, he was appointed Chair of the UK and Ireland board of the RICS on a three-year term.
Prior to being appointed Senior Partner Simon was head of the Gerald Eve City office, continuing to maintain a focus on client work. Simon is responsible for the investment and agency transactions for London and south east offices and has advised on some of the largest and highest-profile office transactions and restructuring deals over the past five years.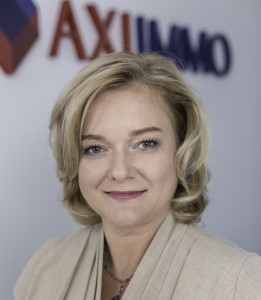 Renata Osiecka
SIOR MRICS
Managing Partner AXI IMMO, Chair D&I Committee SIOR
Renata has many years of experience in real estate management, especially in the warehouse and industrial sector. In 2009 she created strong and reliable advisory agency, that has grown into today's Axi Immo. Renata gained her experience working for developers and international real estate agencies. Renata is a member of the RICS and Past President of European Chapter in SIOR organization.
Together with her team she advised and represented clients in leasing, disposal and acquisition of commercial facilities, acting for well-known companies such as: Samsung, ABB, Corning, ID Logistics, Dachser, Bulten, Randstad and many others.
Currently she has taken the role of Chair of Diversity & Inclusion Committee in SIOR, with focus on attracting diverse members of real estate community, to create inclusive platform and start a dialogue to the progress of diversity and inclusiveness in the industry.
She has an MA from Warsaw University and a post graduate degree in Management & Valuation in Sheffield University in UK.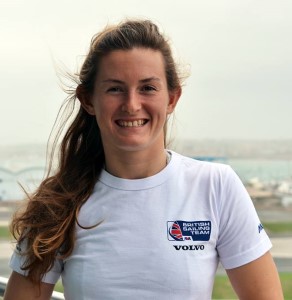 Alice Masterman
Team GB
SIOR student
Alice is 25 years old and reading a master's in real estate Investment and Finance. She studied her undergraduate degree at University of Southampton in Politics and Economics and graduated in 2017, but then decided to go full-time sailing instead! Alice is currently campaigning to go to the 2024 Paris Olympics in the 49er FX with her teammate Bella Fellows. They both study alongside their campaign but plan to be full time from May 2021 onwards to give them the best opportunity.
Studying and sailing has taught Alice many valuable skills and keeps her motivated to excel in both areas. Alice enjoys keeping active and working towards a goal and if she is not to be find out on the water, her competitive side really comes out on the road bike or playing netball. To fund her campaign, Alice also coaches the younger generation and recently has been appointed 29er Class Head Coach which means overseeing all the coaches and training and help organise quality weekends for the kids.
Alice's interest in real estate stems from work experience back in 2013 where she enjoyed the customer relations, valuation and investment side of the job and being able to get out and about and watch a project develop. Alice understands there are less woman in the field which is also reflected in her sport where there is a ratio of 3:1 men to women and only now are women starting to get the recognition they deserve. Alice believes the problems are rooted in the junior pathway which make it hard to break a habit when it comes to senior level racing.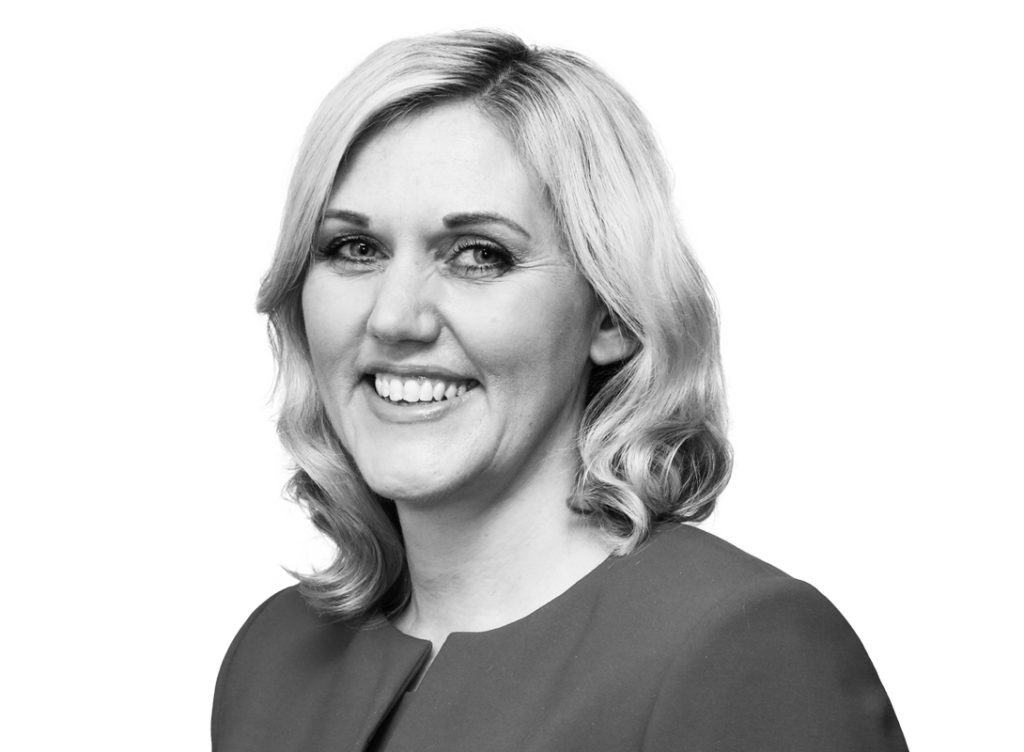 Head of Responsible Business, Pinsent Masons
Kate studied Law at the University of Sheffield and is a qualified solicitor with over 12 years' experience of working within the Responsible Business sector and an MA in Applied and Professional Ethics from the University of Leeds.
Under Kate's leadership of Pinsent Masons' Responsible Business initiatives, the firm has been recognised as the 'Most Inclusive Employer' in the Stonewall Workplace Equality Index, a Times Top 50 Employer for Women, a Working Families Top 10 employer and Business in the Community's National Example of Excellence for Education. The firm also achieved the EY National Equality Standard.
Kate has been recognised as a Responsible Business Game Changer by Business in the Community and is a Fellow of the Institute of Corporate Responsibility and Sustainability.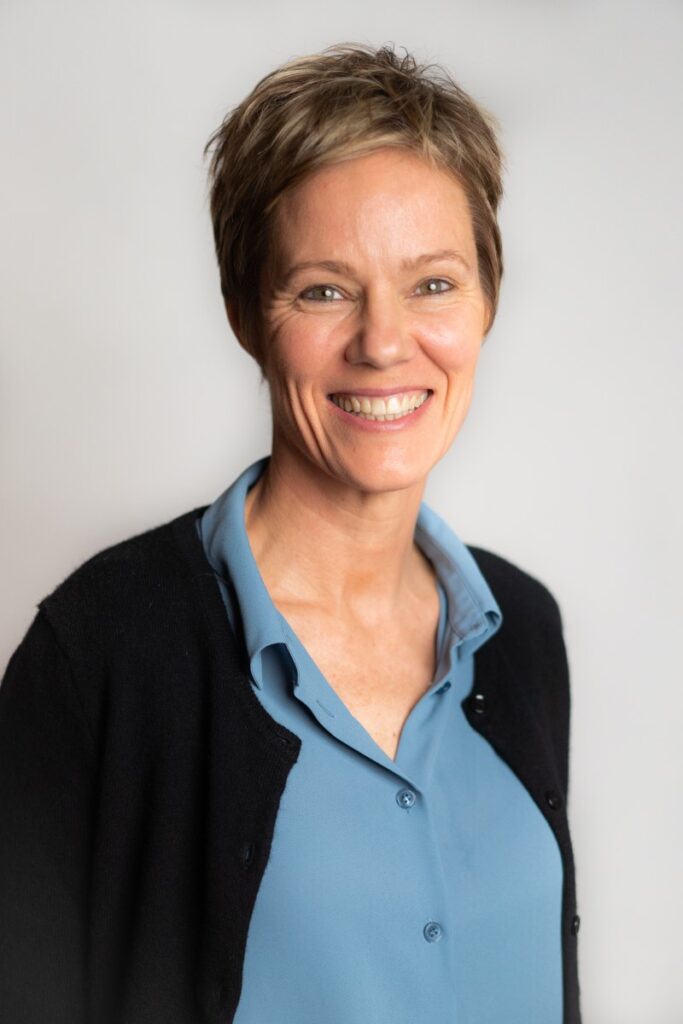 Sylvie Geuten-Carpentier is co-CEO of Mitiska REIM and CEO of Mitiska, which is the co-founding company of Mitiska REIM.
Mitiska REIM is a Belgian based fund manager and advisor and a specialist investor in future-proof retail parks and convenience centres on urban infill locations on a pan-european level. Over the last 8 years, Mitiska REIM has raised 2 closed-ended funds for a total equity amount of more than €340m, and has built a portfolio of more than 70 retail parks representing more than 700,000 sqm gross leasable area across 11 European countries. Mitiska REIM invests according to a value-add strategy which means either through acquisition of standing assets with value-add and/or repurposing potential or through ground-up development projects.
Mitiska REIM has been active in the Polish market since 2014 and has built a portfolio of 9 standing assets and 5 development projects, together representing approximately 138,000 sqm of gross leasable area.
Their investment model is partnership driven, positioning ourselves as an active, value-adding investor, in collaboration with experienced local co-investment and business partners in respective geographies.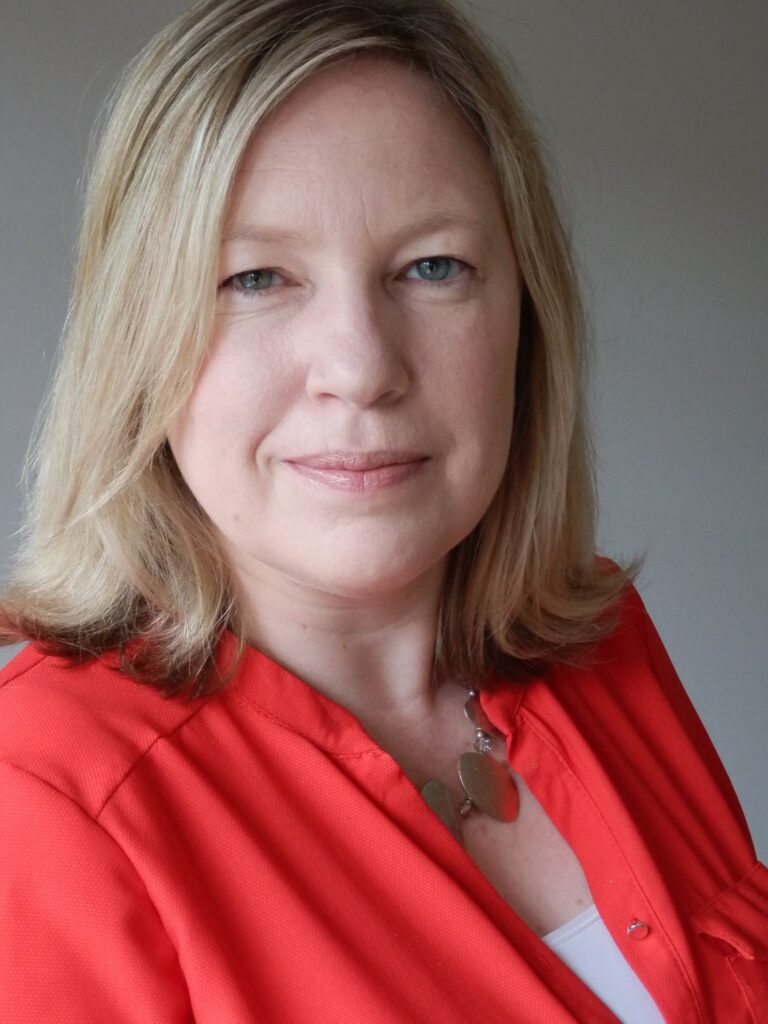 Andrea is a writer and communications consultant in the property industry. She most recently worked as Head of Marketing and Communications EMEA at CBRE Global Investors where she oversaw the corporate and programme marketing, press, branding and internal communications in the region.
Andrea began her career as a journalist at Property Week before moving on to be editor of EuroProperty for seven years. Following this she worked for various industry bodies including the Urban Land Institute as well as spending three years as a director and interim CEO at INREV in Amsterdam, and one year at its sister organisation ANREV in Hong Kong. She is currently working as a consultant in the industry while working on a book about the history of the modern European property industry.
Technology is transforming the world that we live in and over recent years has crept up the real estate sectors agenda?

However, it is a huge subject and there are lots of confusing views and messages. During this session, we will bring together a leading panel to explore how technology is changing the sector today and how it might continue to do so in the future.
We will specifically focus on how we as humans can better engage with technology. Augmented Reality and Virtual Reality are both examples of technologies helping us to do this. Yet, why bother? Is it worth the investment and how can it actually be put to use? These are just some of the questions that we will be looking to address during the discussion.
Please join CREW UK and SIOR Europe on Thursday, 10th December at 17:00 CET, 16:00 GMT, 11:00 EST, 08:00 PST for an event moderated by technology specialist, Dan Hughes, Founder, Alpha Property Insight and LIQUID Real Estate Innovation.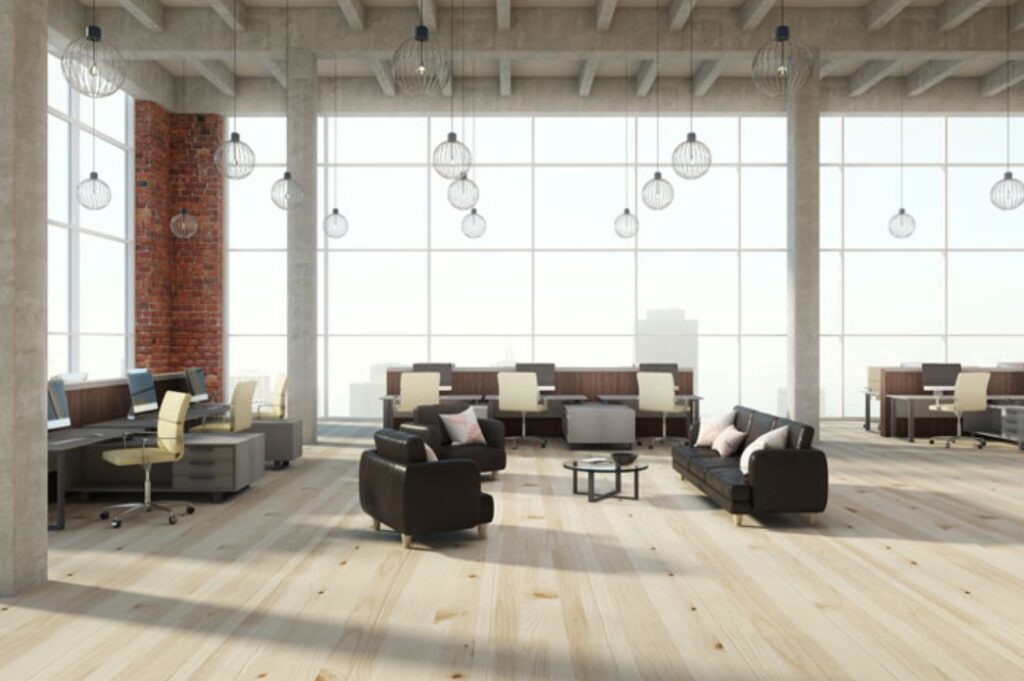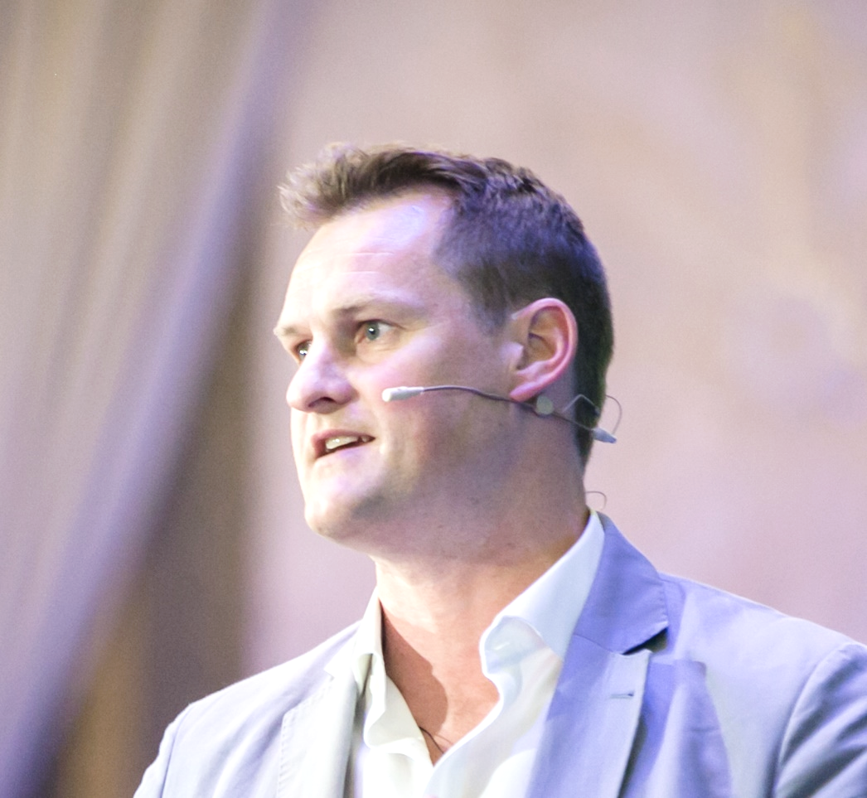 DAN HUGHES
Moderator
Dan is founder of 'Alpha Property Insight' and 'LIQUID Real Estate Innovation' which help the property sector to embrace and benefit from new ways of thinking and digital transformation.
---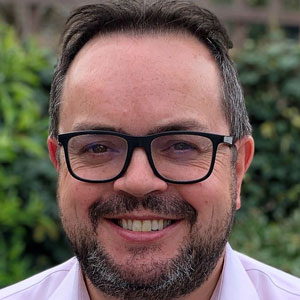 MIKE GEDYE
Panellist
Mike has become a recognised expert in Corporate Occupier real estate strategies and leads CBRE's Technology Sector vertical, supporting the workplace needs of a diverse portfolio of Technology focused businesses from Start-Ups to Corporate Multinationals.
---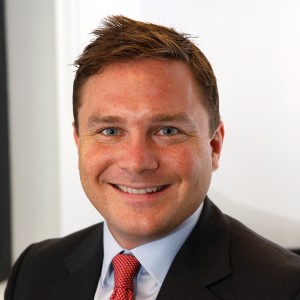 PAUL PRIDE
Panellist
Paul founded Novum Office to focus on advising tenants when acquiring office space in Central London. Prior to this Paul was a Partner and Head of Tenant Rep at Gerald Eve LLP. Novum Office advises tenants on all aspects of the acquisition process.
---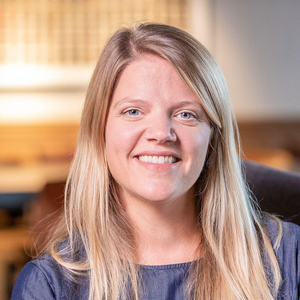 KATE VINE
Panellist
Kate's philosophy is to always do the best you can, for yourself, your team, and your clients. As a Principal of the London studio, Perkins & Will, she leads the workplace strategy and commercial interiors teams, with clients spanning media, tech, legal, and finance.
---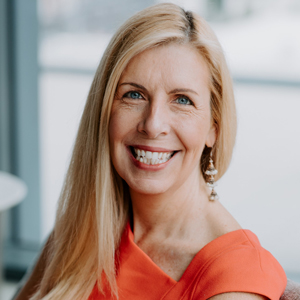 KAREN WHITT
Panellist
Karen oversees a management portfolio of more than 600 million sq ft throughout the US at Colliers International and leads business development activities. She is responsible for ensuring professional, competent management in all markets and specialises in the delivery of holistic real estate solutions.
---
The event is held jointly with CREW Network, UK Chapter and is sponsored by the SIOR Foundation.

---

Thursday 17th December 2020, 19:00 CET
[Alternative times may be made available in the case of a sell-out!]
The Saby family have been making wine in Saint Emilion since 1785. Chateau Rozier is the heart of the family-run estate that now includes Château Saint-André Corbin and Château Hauchat-La-Rose.
Five bottles of fine wine and two home-made wild boar pâtés from the Saby's Bordeaux chateau will be racing towards you for this exclusive VIP event for you and your friends, colleagues or clients (safe-distancing may apply!)
Jean-Philippe Saby, co-owner with his brother Jean-Christophe, and his team will meet us on Zoom to spend one hour of tasting, explaining and a quiz to fully appreciate their wines from the Chateau Rozier.
The all-inclusive price is 99 euros (including sales taxes, alcohol duty and delivery within the EU).