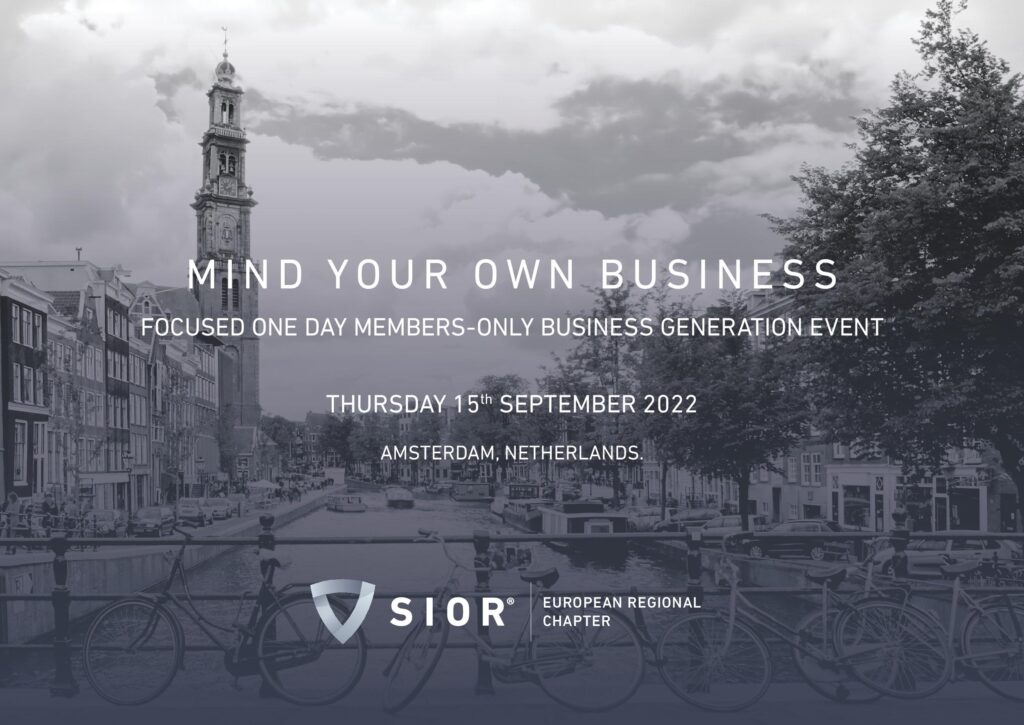 Thursday, 15th September 2022, 9h30 CEST to 17h00 CEST in Amsterdam, The Netherlands, preceded during the evening of Wednesday, 14th September with a SIOR dinner for members and guests at Mr. Porter (invitation only).
The event is open to all SIOR members.
The SIOR European Chapter committee have the pleasure of inviting you to attend our third business generation and best-practice event, preceded by drinks and dinner at Mr. Porter.
Registration will open shortly.