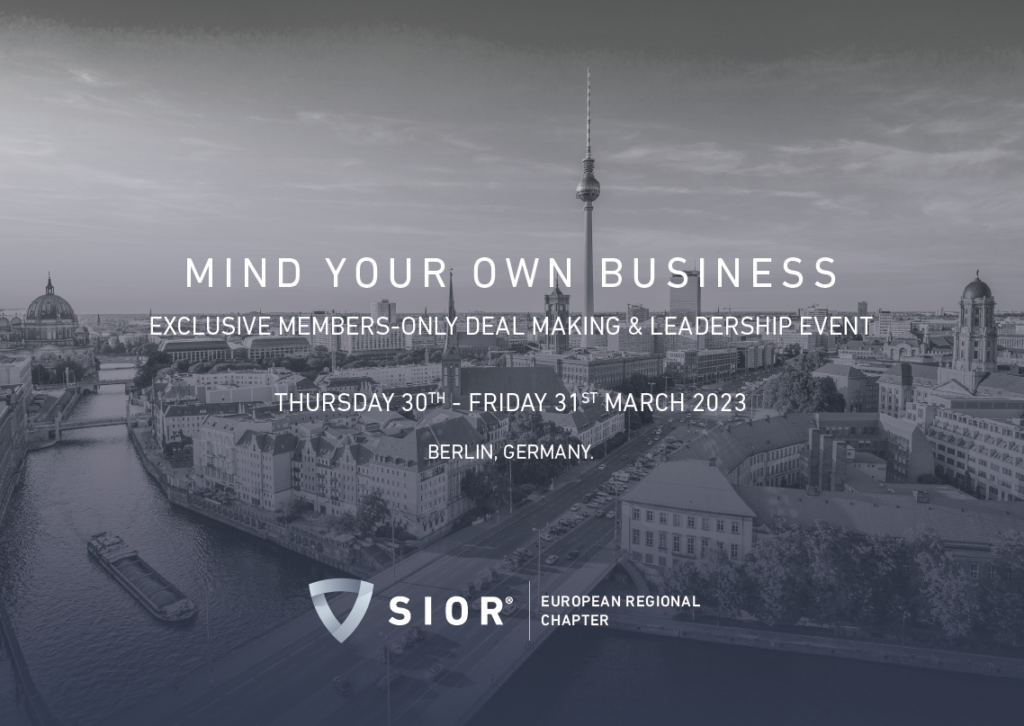 The SIOR European Chapter committee have the pleasure of inviting you to attend our fourth business generation and best-practice event, over one and a half days, including an informal networking apéro and dinner. Thursday, 30th March 2023, 8h30 CET to Friday 31st March 2023 12h30 CET.
The event is free of charge but open only to SIOR members. Sponsorship is sought if you would like to get involved.

Mind Your Own Business – a one & a half day conference for members to be held in Berlin, Germany.
Wednesday, March 29th 2023:
Arrival, hotel check-in and informal drinks & dinner.
Thursday, March 30th 2023:
09.00 - Meet at the CR Management office in "Zoofenster" building", Hardenbergstraße 28.
16.00 - Close of the business day.
17.30 - Social Apéro in local venue (tba; e.g. walk to KdW and have a glass of champagne…)
19.00 - Dinner (at member's expense; venue tba)
Friday, March 31st 2023
10.00 - Site visit (tba)
12.30 - Networking lunch followed by sightseeing (Brandenburger Tor, Reichstag, Siegessäule, Alex, ...) and departure.