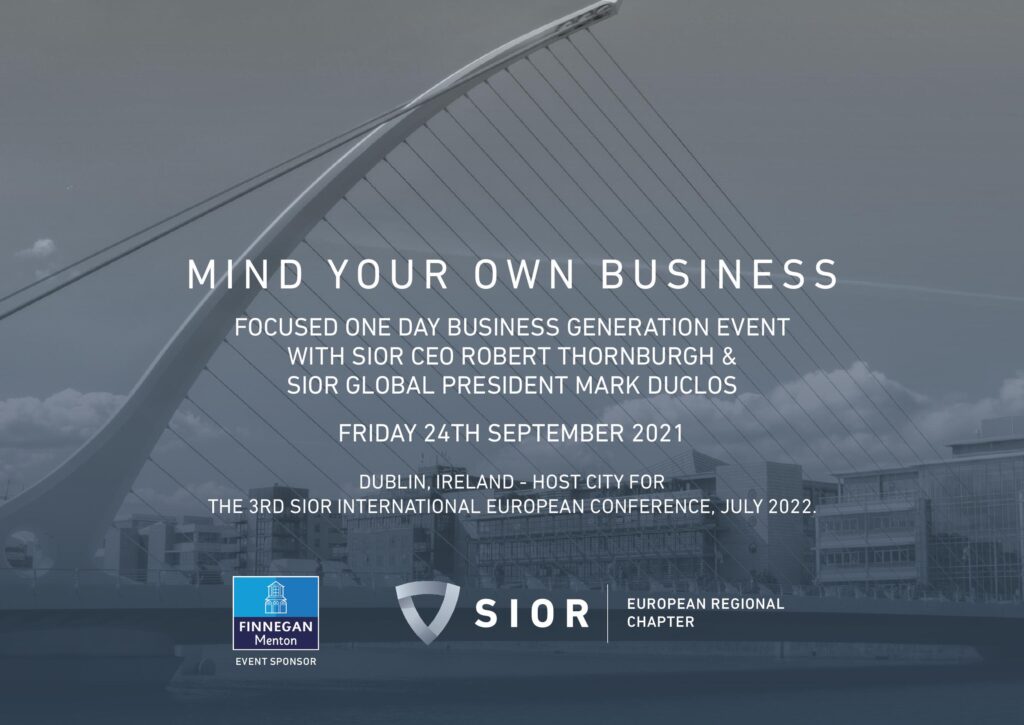 Friday 24th September 2021, 9h45 IST to 17h00 IST in Dublin, Ireland.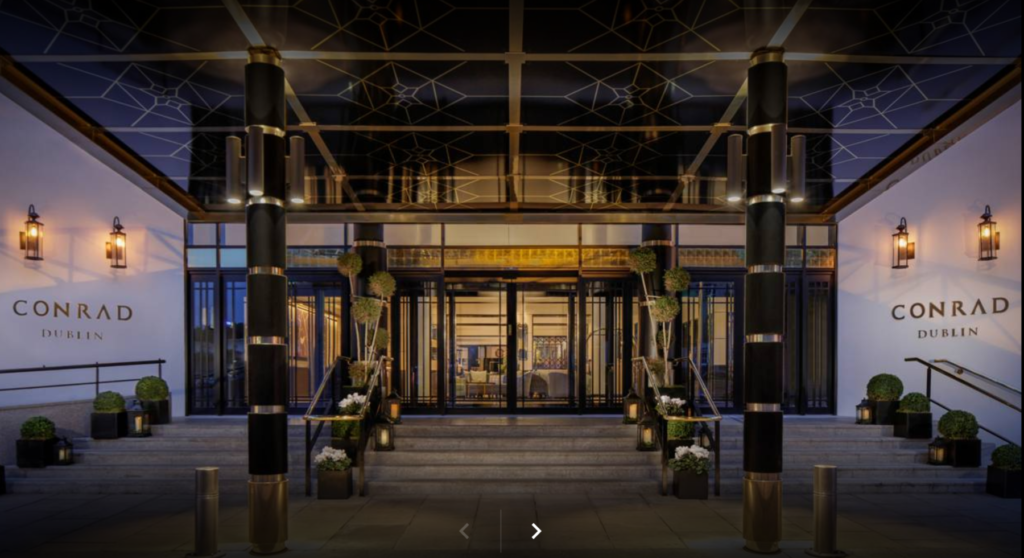 The International borders are open and we are happy to confirm our first in-person event since January 2020!
Join us for dinner with SIOR Global and European leadership on Thursday 23rd September and a mini-conference on Friday 24th September 2021, to be held in the Conrad Hilton, Dublin, Ireland.
---
The event will be open to all SIOR members and guests upon invitation.
The SIOR European Chapter committee have the pleasure of inviting you to attend the first in-person event of 2021!

Mind Your Own Business – a one-day conference for members and guests to be held at the Conrad Hilton Hotel in Dublin, Ireland.

Thursday 23rd September 2021

12h00 – 18h00: International Growth Strategy meeting (closed session, upon invitation only).

From 19h00: Drinks and dinner in the Conrad Hilton Hotel bar/restaurant (for all members & guests in attendance).
SIOR has negotiated a group rate for your overnight stay.

Friday 24th September 2021

9h45: Smoothies, juice, coffee & tea for the official meet & greet.

10h15: Conference kick-off and Q&A with Paul Danks, chapter president, Robert Thornburgh, CEO of SIOR and Mark Duclos, SIOR global president.

11h00 Mind Your Own Business Part One –
"There is no such thing as a stupid question – find out more about office/industrial/investment to help you in your day-today business, with Q&A". Mini-workshops structured around office, industrial and investment themes,

12h30 : Networking business buffet/sandwich lunch, preceded by presentations from Paul McDowell, chapter past-president and the Society of Chartered Surveyors Ireland, a sponsor of the SIOR International European Conference, Dublin, July 2022..

14h00 : Mind Your Own Business Part Two – "The Power of your Clients – Business Generation & Deal Making, with Q&A"

15h30 : SIOR helps you Mind Your Own Business.
- 16h30 What SIOR is doing to help your business (with Q&A).

From 17h00 Networking and social time for those staying late or overnight.
---