The Society of Industrial and Office Realtors (SIOR) attended MIPIM in force with its international and European leadership all present to meet with its global membership and address the local and international issues that affect its 3,700 members in 45 countries.
In fact, with over 50 representatives present in Cannes this year, it was a record number of SIOR members and guests at the conference, and the organisation's stand served as a great base camp for members, their clients and contacts to meet and do business.
For the SIOR leadership, there were two key trends on the agenda, as SIOR executive vice-president Patricia Loveall explained: "Industrial is up; office is down. The depressed office market is a direct result of the COVID pandemic and at this point the status quo is not an option. There is going to be a new look and feel in the office sector as the issues facing the industry represent a challenge to our members and our task is to provide them with support. That element of the industry needs to be reimagined."
Meanwhile, the society's CEO, Robert Thornburgh, highlighted reasons to remain optimistic "Building, design, everything is changing and those who are nimble and accept the challenges will be the winners. Our job is to educate, collaborate and assist our members over the next five or even 10 years to work through these issues and see them emerge stronger.
"On the industrial side, the disruption of supply chains is creating new opportunities, with limitations on imports benefiting local manufacturers. We're seeing double-digit growth in 2023, and we don't see the market changing for industrial."
Finally, SIOR's European Chapter President, Andrew Smith, added: "There are positive signs that recovering demand is bringing back industrial appreciation – certainly there appears to be competition again – and the occupier market has remained resilient, with many standout companies driving demand for land."
For SIOR, MIPIM remains an essential meeting place for its members to make new connections and broaden their reach, and Robert Thornburgh highlighted that "There's nowhere else that brings together such a wide variety of people, companies and countries."
While there was a lot of uncertainty ahead of MIPIM in the UK, fuelled by doomsday talk of recession, Andrew Smith was keen to point out that in reality; "Judging from the noises on the ground, it seems that the UK economy has proved more robust than many people feared. There's still a bit of nervousness around US interest rates, and concerns that these could keep rising until the end of the year, however it looks like UK interest rates may be peaking and the industry has perhaps weathered the worst of the storm. And while it's difficult to generalise the pan European market, it's largely been spared the same corrections as the UK market, which has taken a big hit in the last 9 months. With all that said, there are positive signs that recovering demand is bringing back industrial appreciation (certainly there appears competition again), and the occupier market has remained resilient, with many standout companies driving demand for land."
Other trends of note to emerge from MIPIM were on the sustainability side, as external geo-political and macro-economic pressures over the last year has seen a massive rise in the number of businesses interested in transitioning towards low carbon solutions, as well as significantly ramping up of renewable energy sources, with commitments to phase down fossil fuel reliance really making a difference. This newfound urgency has translated into a dramatic focus in financing.
For SIOR, MIPIM has been a really good opportunity to bring together the leadership of the group from both the US and Europe, to congregate with far-flung colleagues and network. SIOR is at its heart a network of like-minded people, so the conference is a natural stage for members to make new connections and broaden the organisations reach.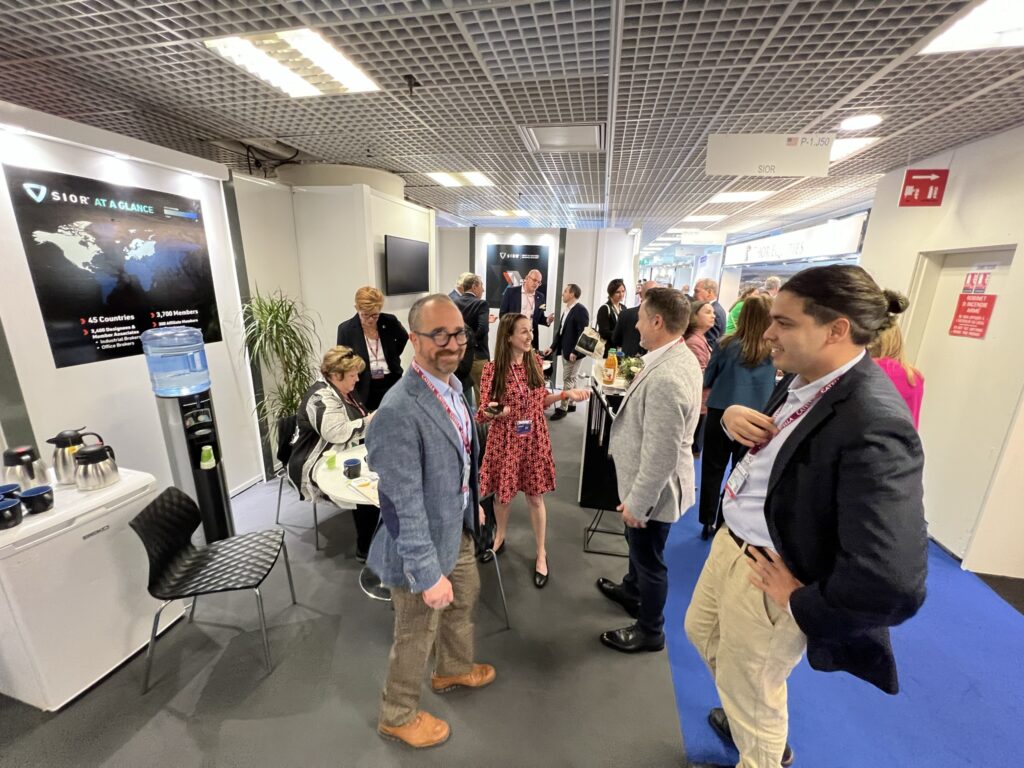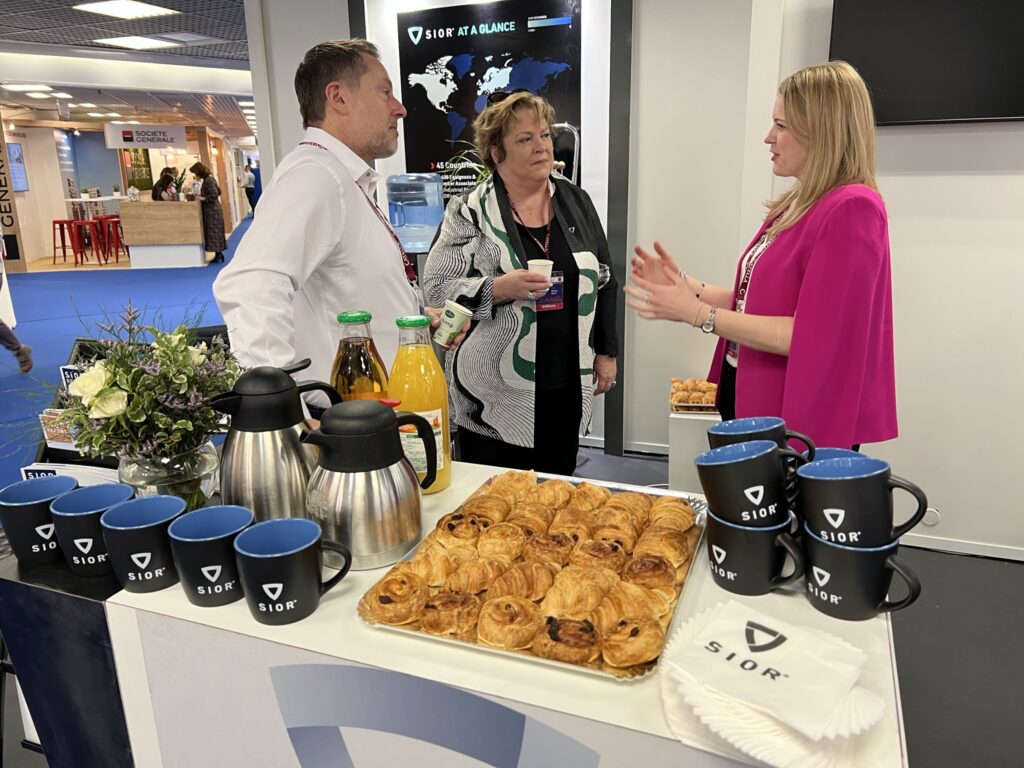 We have the pleasure of inviting you to the SIOR Leadership Reception at MIPIM on Thursday, March 17 from 5:30pm - 7:30pm at Vallauri's Cave à Vins (wine bar).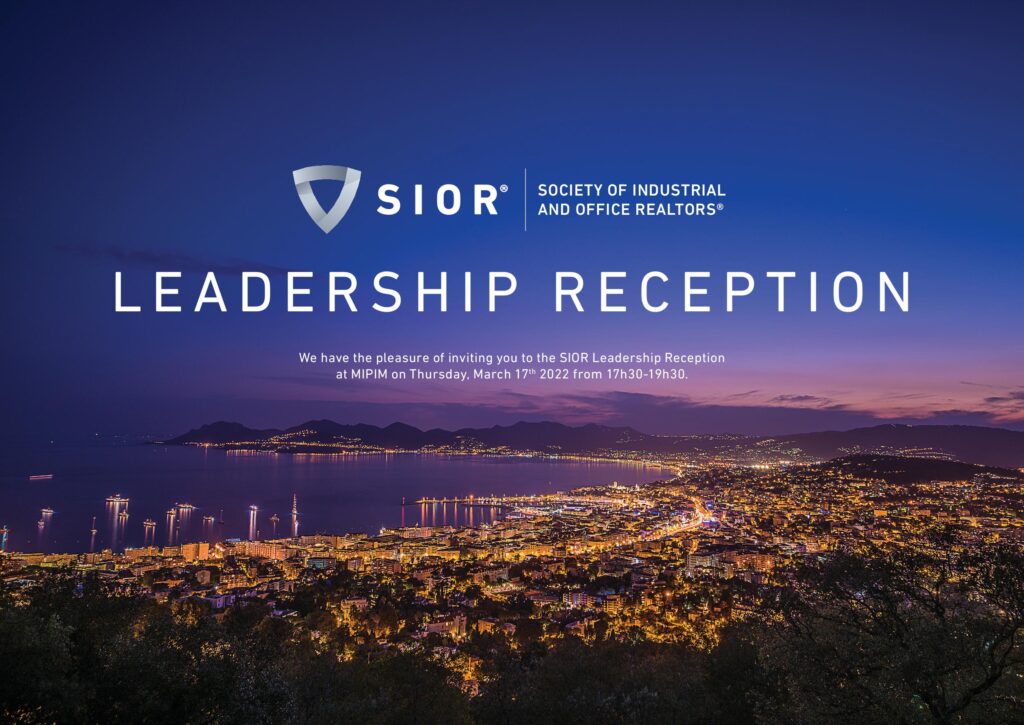 SIOR's Global President Patrick Sentner SIOR FRICS will be in attendance accompanied by Past Presidents Mark Duclos SIOR FRICS and Robert Thornburgh SIOR FRICS, now SIOR's Chief Executive Officer.
They will be supported by SIOR colleagues:-
Brandon Hensley, Chief Operations Officer.
John Manganiello, Senior Vice President of Business Development.
Craig S. Meyer SIOR FRICS, SIOR International Member Oversight Group.
Matthew Leguen de Lacroix, SIOR, FRICS, Director of SIOR Europe.
We encourage you to bring a colleague who may be interested in learning more about SIOR.
Vallauri's Cave à Vin is located at 10 Rue des Halles behind the Marché Forville, Cannes's local food & flower market, just a short walk from the Palais des Festivales.
With thanks to Blackbird Real Estate for their support of the SIOR Leadership Reception.