The Real Estate Data Foundation is a not-for-profit initiative bringing together the whole sector around the topic of data and to raise data ethics up the agenda and we are delighted that SIOR Europe is supporting this collaborative alliance.
But what is 'data ethics', why should you care and what should you do about it?
What is data ethics?
Ethics is important in all corners of real estate, but as the volume of data that we collect and use grows, it is important to make sure that we apply ethical thinking to this. Having the technology to collect data and being allowed to under law is not enough - we need to consider whether we should be collecting and using the data. Ethics is all about asking 'should we?' If buildings of the future are about the user's happiness, health or productivity we can collect huge amounts of data on all of this - but should we? Where does the risk outweigh the benefit?
Before COVID, the idea of having your temperature taken to assess your health to be allowed to enter a building seemed inconceivable, yet for a while it became the norm. At what point should we stop collecting and using this data?
A more extreme example may be the decision about placing cameras inside buildings. This can allow all sorts of data to be collected and used to improve the experience for the resident, but there is a high risk that residents will resist it – and complain about it, as happened recently when North Ayrshire Council used Facial Recognition Technology in its school canteens. But what if the cameras are used to assist the elderly to continue living on their own by providing an automatic alert system for any falls or health problems? As long as data was suitably anonymised and secure and residents were fully aware of what was being collected and why, then this may feel like a more acceptable use case.
Whatever your views on the examples above, we can see that the ethical use of data is not black and white which is why the real estate sector needs to be on the front foot.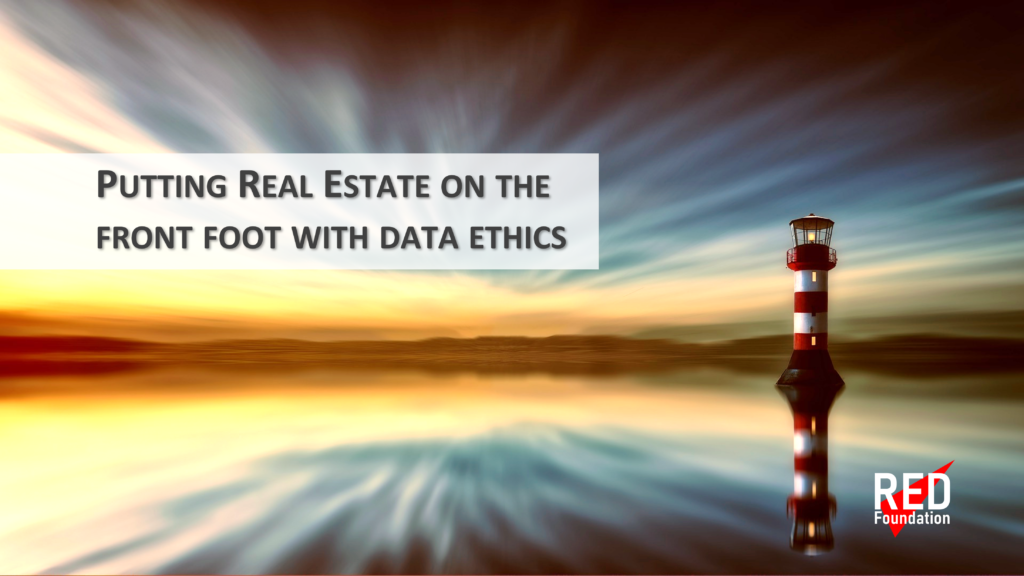 Why it matters
Data ethics in real estate matters for 3 reasons:
Serving our building users - first and foremost, as a sector we need to serve the people and the organisations that use our buildings and spaces. How data is collected and used is rising up the agenda and it is important that as a sector we are on the front foot, rather than waiting for things to go wrong. Ethics are at the heart of professionals' advice and this needs to extend to data.
Reducing risk - by taking some simple steps to build data ethics into our thinking, we can head off many problems that we will face and reduce the impact when we do. Being open and transparent about what we are doing and why is both the right thing to do and avoids significant reputational and financial risks.
Outside reputation - real estate does not always benefit from the best image and as we become ever more data driven, how we approach data is going to be key. A strong data ethics approach by the sector today will enhance our reputation or at least prevent further harm being done to it.
What to do about it
The ethical use of data is complex and subjective, but the good news is that it is easy to take significant steps towards making sure that you are using data in an ethical way. The RED Foundation has developed 6 data ethical principles that we ask both people and companies to sign up to. Sign up to these today and build them into any decisions you make relating to data and you are well on the road to addressing it.
For those who wish to take a step further, we have published a Data Ethics Playbook which builds on these principles and provides practical guidance on how to build data ethics into your thinking.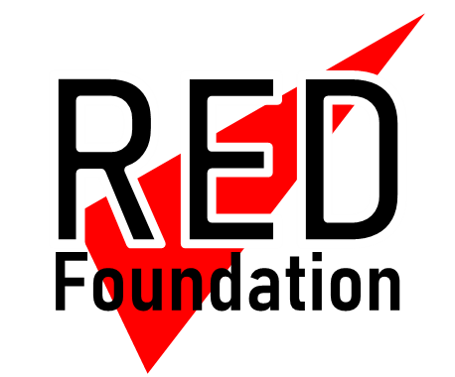 Written on behalf of the RED Foundation by:
Sue Chadwick - Chair of the RED Foundation Data Ethics Steering Group
Dan Hughes - Founder of the RED Foundation
Damian Wild - Chair of the RED Foundation Steering Group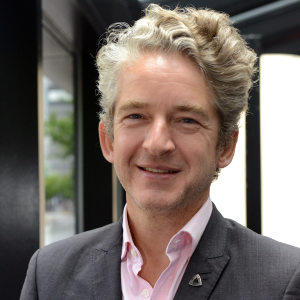 The Society of Industrial and Office Realtors (SIOR), the leading global professional office and industrial real estate association, has promoted Matthew Leguen de Lacroix, SIOR, FRICS, as Head of Business Development, a new role within SIOR. Leguen de Lacroix previously held the role of Director of the SIOR European Chapter, and prior to that, within his role as an active member of SIOR, he was president of the SIOR European Chapter and a trustee of the SIOR Foundation.
He has more than 30 years of commercial real estate market experience in both Switzerland and France. Before joining SIOR, he was president of DTZ (now Cushman & Wakefield) in French-speaking Switzerland.
"I am excited to be an integral part of SIOR's bold strategic initiative to make our organisation truly global," said Leguen de Lacroix. "My focus is to strengthen our existing relationships Internationally and build new ones. I am looking forward to increasing our coverage in Europe and gradually expanding our network into other countries like Africa, where, incidentally, we have just gained two new members."
In Leguen de Lacroix's role, he will ensure that SIOR has a highly visible presence at MIPIM, Shedmasters, CoreNET, EXPO REAL and SIMI as well as potentially other national events around Europe in Austria, Germany, Ireland, Italy and Portugal. This position will also be integral in identifying the next generation of real estate professionals around Europe, working with colleges and universities to attract trainees into SIOR (named Member Associates.)
"We are privileged to include Prologis and Panattoni as SIOR's Global Industry Partners and in Europe, the first Industry Partner for the Chapter is TSL, a leader in technical construction. I am keen to develop additional partnerships where SIOR and industry companies can develop synergy and align on common interests." notes Leguen de Lacroix
"Matthew has been a loyal and trusted member of SIOR since 2009," said SIOR CEO Robert Thornburgh, SIOR, FRICS. "His position within the Chapter and his professional network of real estate friends and colleagues internationally have put him at the forefront of SIOR European business and we are thrilled to welcome him to the team at SIOR HQ."
SIOR is the leading global professional industrial and office real estate association, established 82 years ago. With 3,700 members in 722 cities and 45 countries, SIOR represents today's most knowledgeable, experienced, and successful commercial real estate brokerage specialists.
10 January 2023
FOREWORD BY THE EUROPEAN CHAPTER PRESIDENT, ANDREW SMITH SIOR FRICS.
As COP27 has drawn to a close, SIOR Europe is keen to join the conversation about the focus that the summit brings on climate change impact to share commentary and advice from our members, all of whom support greater action in the race to net zero.

Our members have put climate change impact at the heart of their consultancy in response to the market and clients' increasing ESG requirements and have embedded it into every stage of the property process.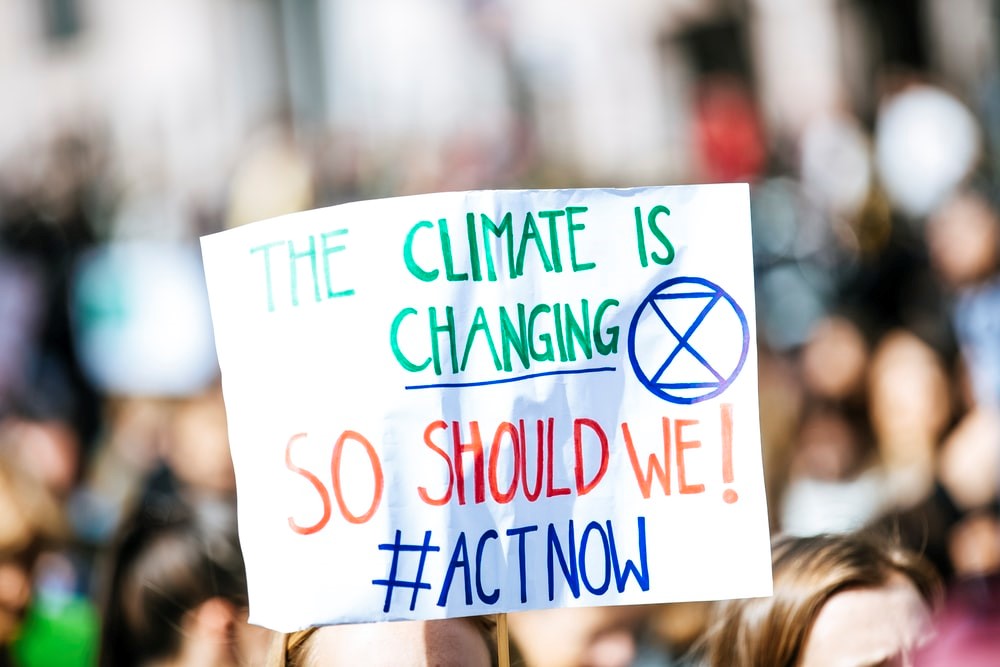 ---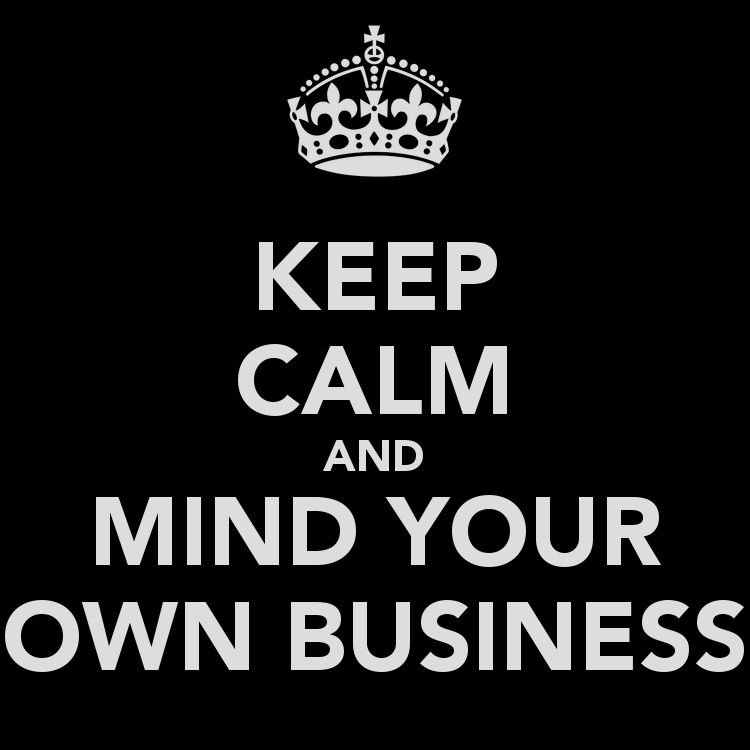 The SIOR European Chapter committee have the pleasure of inviting you to attend our fourth business generation and best-practice event, over one and a half days, including an informal networking apéro and dinner.
The event is free of charge but open only to SIOR members. Sponsorship is sought if you would like to get involved.

Mind Your Own Business – a one & a half day conference for members to be held in Milan, Italy.
Further details will be published in due course.
Thursday, 14th September 2023, 8h30 CET to Friday 15th September 2023 12h30 CET.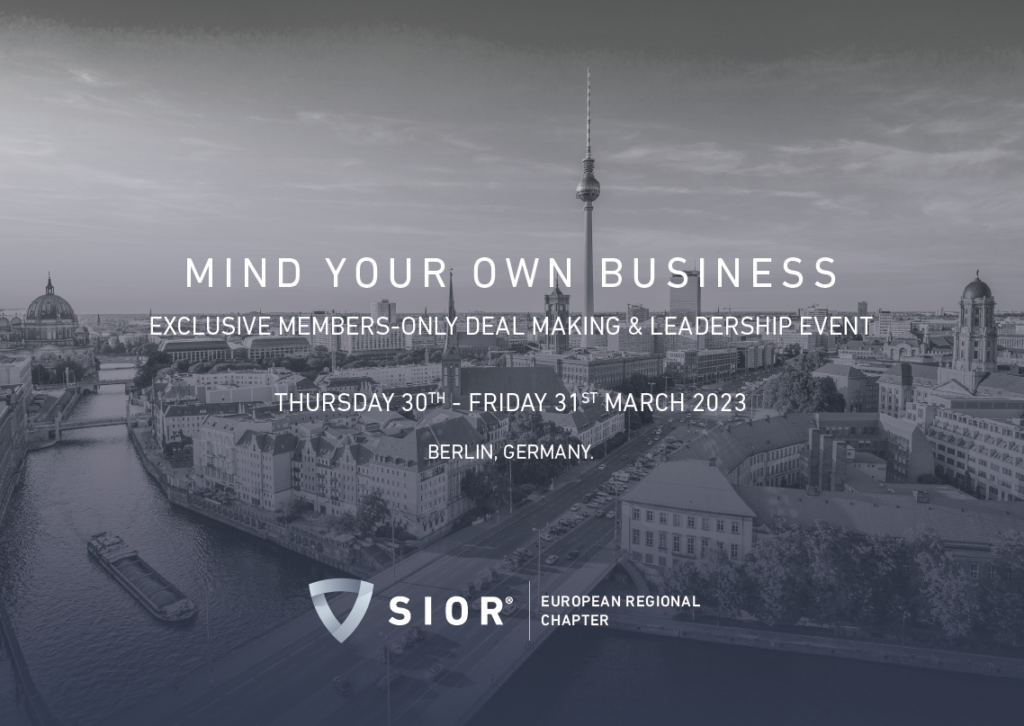 The SIOR European Chapter committee have the pleasure of inviting you to attend our fourth business generation and best-practice event, over one and a half days, including an informal networking apéro and dinner. Thursday, 30th March 2023, 8h30 CET to Friday 31st March 2023 12h30 CET.
The event is free of charge but open only to SIOR members. Sponsorship is sought if you would like to get involved.

Mind Your Own Business – a one & a half day conference for members to be held in Berlin, Germany.
Wednesday, March 29th 2023:
Arrival, hotel check-in and informal drinks & dinner.
Thursday, March 30th 2023:
09.00 - Meet at the CR Management office in "Zoofenster" building", Hardenbergstraße 28.
16.00 - Close of the business day.
17.30 - Social Apéro in local venue (tba; e.g. walk to KdW and have a glass of champagne…)
19.00 - Dinner (at member's expense; venue tba)
Friday, March 31st 2023
10.00 - Site visit (tba)
12.30 - Networking lunch followed by sightseeing (Brandenburger Tor, Reichstag, Siegessäule, Alex, ...) and departure.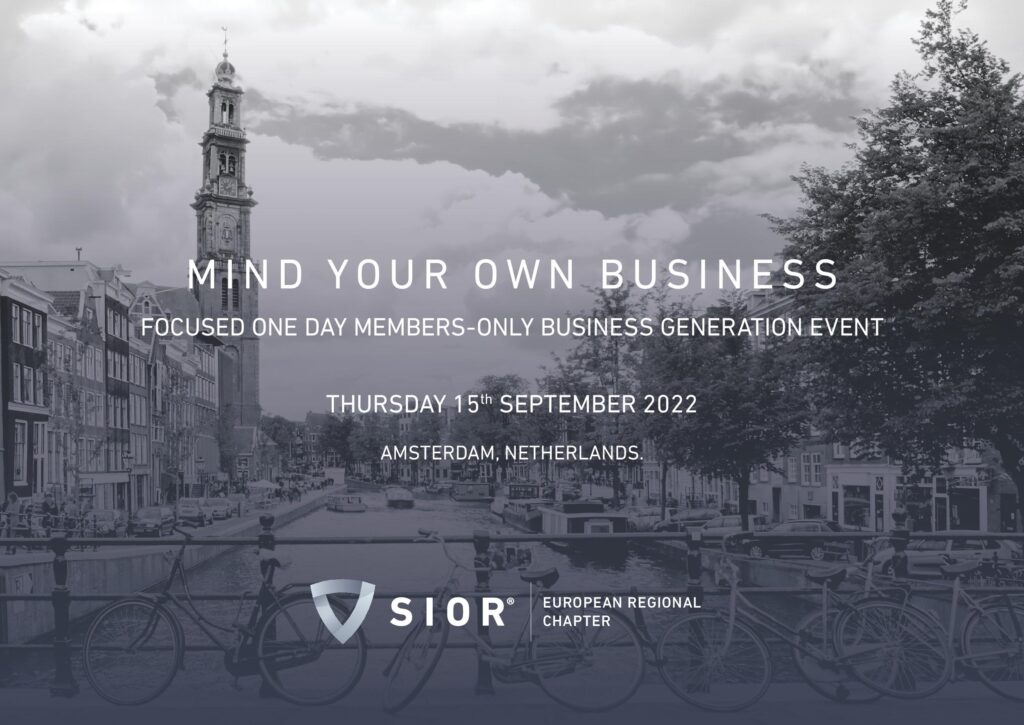 The SIOR European Chapter committee have the pleasure of inviting you to attend our third business generation and best-practice event, to be followed by an informal networking apéro.
The event is free of charge but open only to SIOR members.

Mind Your Own Business – a one-day conference for members to be held in Amsterdam, Netherlands.
The event is being hosted by Colliers International and will be held in their offices, at Stadionplein 14, 1076 CM Amsterdam.
Thursday, 15th September 2022, 9h30 CEST to 17h00 CEST.
9.30am Meet & Greet with Coffee & Croissants
9.45am Conference Kick Off – Welcome to Amsterdam
10.00am MYOB Part One – Paris Review & Business Generation Working Groups
11.30am Networking Break
11.45am              Presentation by Sander Breugelmans, SVP Regional Head Northern Europe, Prologis.
12.30pm Lunch
1.00pm MYOB Part Two – Ideas, Innovation & Learning (Sharing on Fees/Pitches/Wins & Losses)
2.30pm Wrap Up
3.00pm Site visit of award-winning office building – The Edge
5.00pm Social Apéro in local venue (tbd).
Upon invitation only, SIOR Global our hosting a DINNER on the preceding evening, Wednesday 14th September at MR. PORTER (invitation only).. The evening is intended as a recruitment event and members wishing to join the dinner must be accompanied by a prospective member. The cost of the prospect's dinner will be covered by SIOR Global.
SIOR members that are interested by this proposal should contact events@sioreurope.com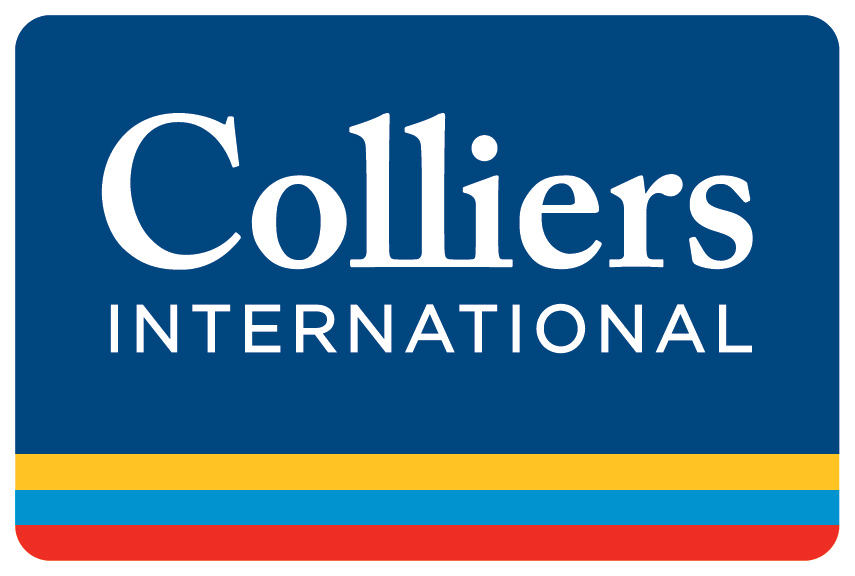 The SIOR International European Conference has called for the creation of 'a new asset class', as part of a mission to deliver more sustainable food production and security.
Food is now recognised as a major cause of climate change, contributing as much as 25-30% of total GHG emissions. COVID has compounded the problem, highlighting weaknesses in food supply chains. Against a backdrop of growing populations, rising food prices, and the wheat shortage caused by the war in Ukraine (source of 30% of the world's supply), delegates were warned that we are at crisis point.
These problems were highlighted by sustainability expert and author Mike Berners-Lee in his keynote address to the Conference. He challenged companies to think differently about how to solve the problems of climate change. Drawing on ideas and research from his book There is no Planet B, Mike said: "We need to look at climate change holistically, and tackle everything at once".
How well are the real estate and construction industries responding to these challenges? Food manufacturing currently sits in the B1 Planning Use class of industrial and logistics, and yet has very specific needs in relation to resources and operations. These needs often make food company tenants undesirable to owners and landlords of general industrial and logistics parks.
There is wide-spread agreement within the food industry that we need greener agriculture, more efficient production, less waste and healthier eating. However, there is also growing awareness that our food systems and infrastructure are outdated and inefficient, and are not equipped to embrace the exciting new food technologies that are emerging.
Jackie Wild, CEO of TSL and SmartParc, spoke at the Conference on a panel discussing 'Opportunities in a World of Risk', and is proactively seeking to solve these problems in a variety of ways. She has launched a campaign to create a new real estate asset class for food manufacturing, which allows property investment to align specifically with the needs of the food industry.
She has also been instrumental in creating SmartParc, the UK's first dedicated food business park with shared services. Working in partnership with SEGRO and CBRE, SmartParc brings this new asset class to life. It delivers the holistic solution, which Mike Berners-Lee proposed in his keynote speech, and was fully endorsed by the SIOR membership, as a way of taking positive action.
SmartParc SEGRO Derby is the first in a series of investments, across the UK and internationally, designed to 'change food production for good'. It represents an entirely new asset class in the commercial property sector, bringing together world-class, purpose-built food production facilities and support services, all on one site.
It offers a range of buildings of different sizes and specifications (3,500-400,000 sq ft) as well as access to shared non-competitive services, including green energy, water, effluent, and other utilities. This sharing model helps to reduce operating costs (savings of up to 20%), and to deliver business optimisation through design (further savings of up to 30%).
Jackie said: "We can't tackle climate change, if we don't tackle food production. We must reinvent and redefine property rules, so money can easily be directed to where it is needed. This means creating a dedicated asset class, catering specifically to the needs of food producers. It also means re-educating the market about why food production is a valuable and attractive investment and development opportunity.
"SmartParc is a great example of turning this ambition into action. It provides a fresh opportunity for forward-thinking food businesses, to grow in a more sustainable and collaborative way. It also offers cities and regions the chance to regenerate their economies and boost local communities by creating new jobs. For SEGRO, it is an attractive commercial investment, which will deliver great returns."
The first phase of SmartParc SEGRO Derby is underway, with anchor tenant Hello Fresh already up and running. Completion of the park is due in 2024.
ENDS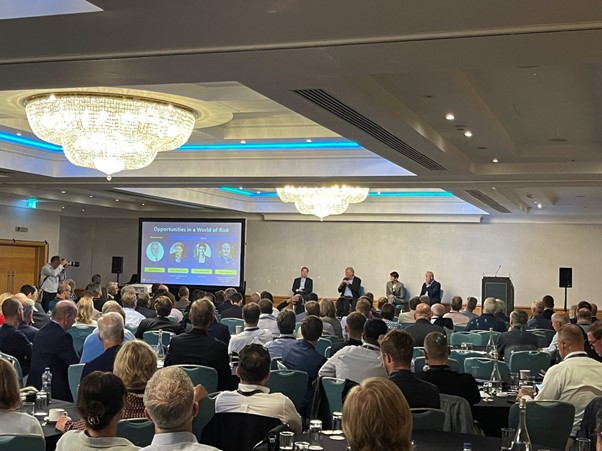 As part of our ongoing commitment to support the next generation of real estate professionals, SIOR Europe ran a competition to offer a number students the chance to attend the 3rd SIOR International European Conference, which took place in Dublin from 13th – 15th July. Ten students attended the conference, nine of whom were invited by the SIOR European Chapter and one by the SIOR Carolinas Chapter.
The competition was initiated by the SIOR Foundation as part of their "Student Real Estate Experience Programme", which was set up to provide opportunities for the up-and-coming members of the corporate real estate community. The Foundation runs professional, student and chapter-based programmes to help young people forge out a successful career in property.
Of the many entries received, we were pleased to see diversity of both nationality and gender . 40% came from women, 60% from men. Eight nationalities were also represented with individuals from Belgium, Britain, Colombia, France, India, Nigeria, Pakistan and Uganda.
Matthew Leguen de Lacroix SIOR FRICS ,Director, SIOR Europe said: "We were delighted to host a delegation of ten students at the conference as part of our mission to promote the commercial real estate industry as a viable and exciting career option to potential professionals.
"As part of the competition, our European students were required to make a one-minute original video outlining why they should be chosen for the trip. The submissions were excellent, showing ingenuity, wit and professionalism, and representing an exciting future for our sector."

The winners were:

Chanël Mendy (France)
Kimia Lesany (Belgium)
Olayemi Omolaja (Nigeria, studying in the UK)
Emeline Livolsi (France)
Paul de BOYSSON (France)
Romain DIDIER (France)
Simon Ochoa Sierra (Colombia, studying in Germany)
Vikram Dard (UK)
Tyler Smith (UK)
Brendan Swinehart (USA)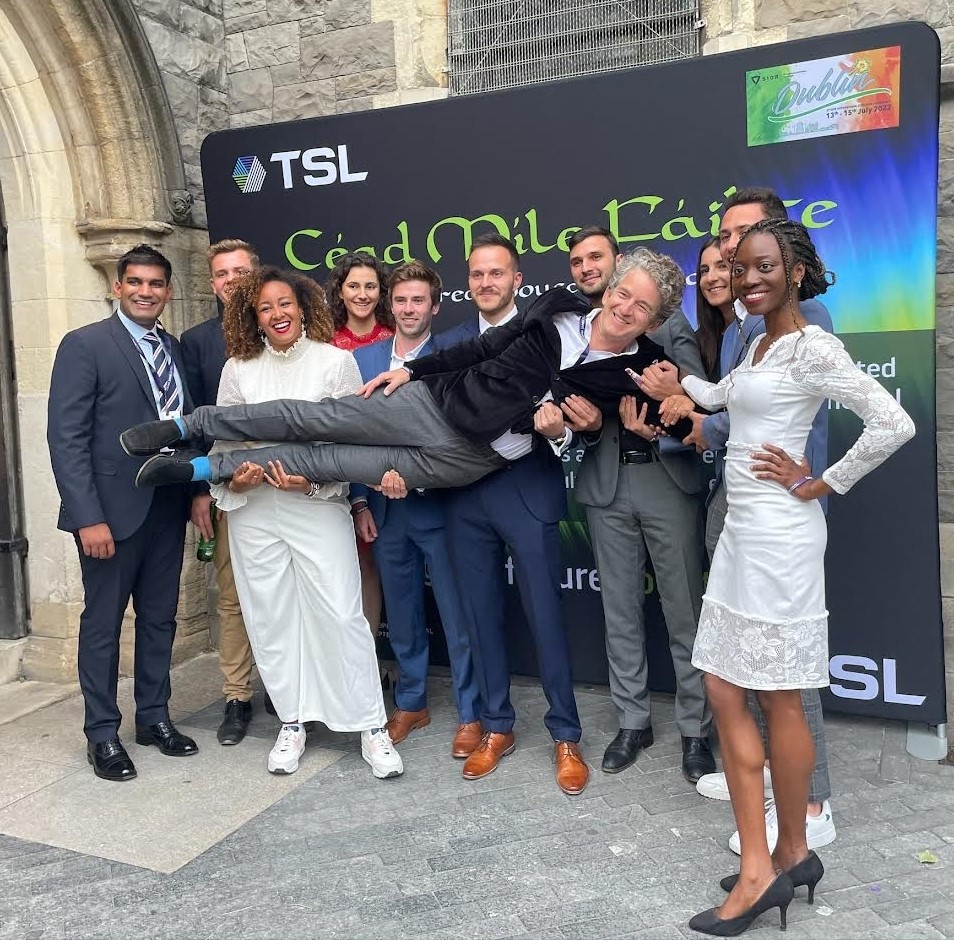 ENDS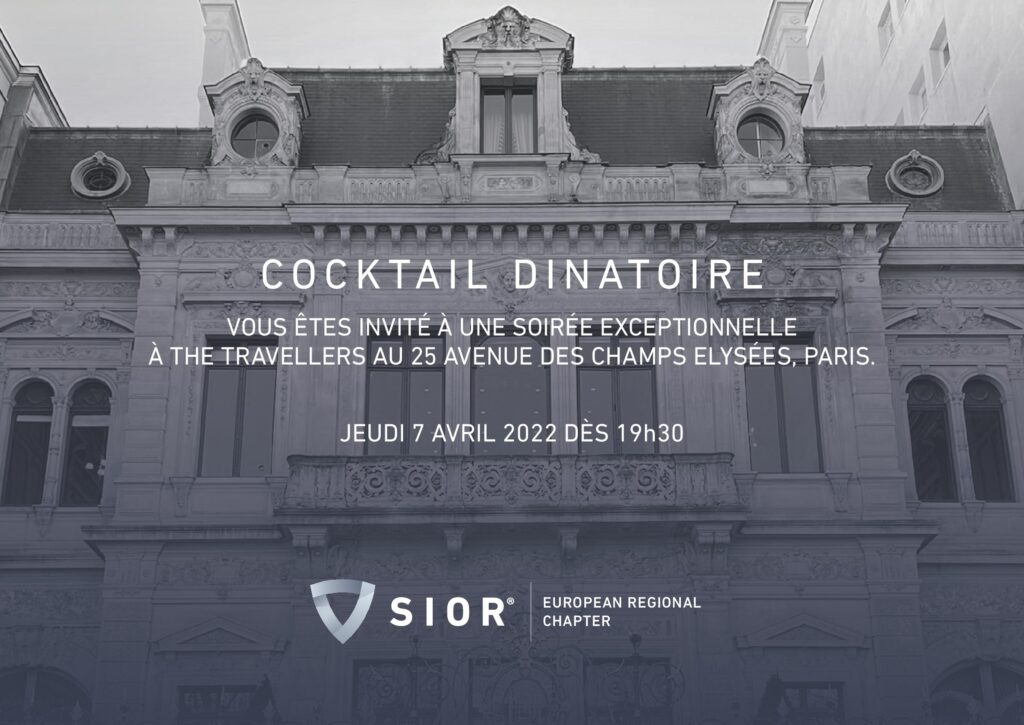 Nous avons le plus grand plaisir à vous inviter à une soirée de réseautage destinée aux professionnels les plus performants, les plus avertis, les plus éthiques et les plus productifs du secteur - des courtiers et acteurs immobiliers comme vous.

La soirée commence à 19h30 et aura lieu à "The Travellers", 25 avenue des Champs Elysées, Paris.
Tenue de ville exigée (une veste et cravate pour les hommes) selon les règles du club.