The Real Estate Data Foundation is a not-for-profit initiative bringing together the whole sector around the topic of data and to raise data ethics up the agenda and we are delighted that SIOR Europe is supporting this collaborative alliance.
But what is 'data ethics', why should you care and what should you do about it?
What is data ethics?
Ethics is important in all corners of real estate, but as the volume of data that we collect and use grows, it is important to make sure that we apply ethical thinking to this. Having the technology to collect data and being allowed to under law is not enough - we need to consider whether we should be collecting and using the data. Ethics is all about asking 'should we?' If buildings of the future are about the user's happiness, health or productivity we can collect huge amounts of data on all of this - but should we? Where does the risk outweigh the benefit?
Before COVID, the idea of having your temperature taken to assess your health to be allowed to enter a building seemed inconceivable, yet for a while it became the norm. At what point should we stop collecting and using this data?
A more extreme example may be the decision about placing cameras inside buildings. This can allow all sorts of data to be collected and used to improve the experience for the resident, but there is a high risk that residents will resist it – and complain about it, as happened recently when North Ayrshire Council used Facial Recognition Technology in its school canteens. But what if the cameras are used to assist the elderly to continue living on their own by providing an automatic alert system for any falls or health problems? As long as data was suitably anonymised and secure and residents were fully aware of what was being collected and why, then this may feel like a more acceptable use case.
Whatever your views on the examples above, we can see that the ethical use of data is not black and white which is why the real estate sector needs to be on the front foot.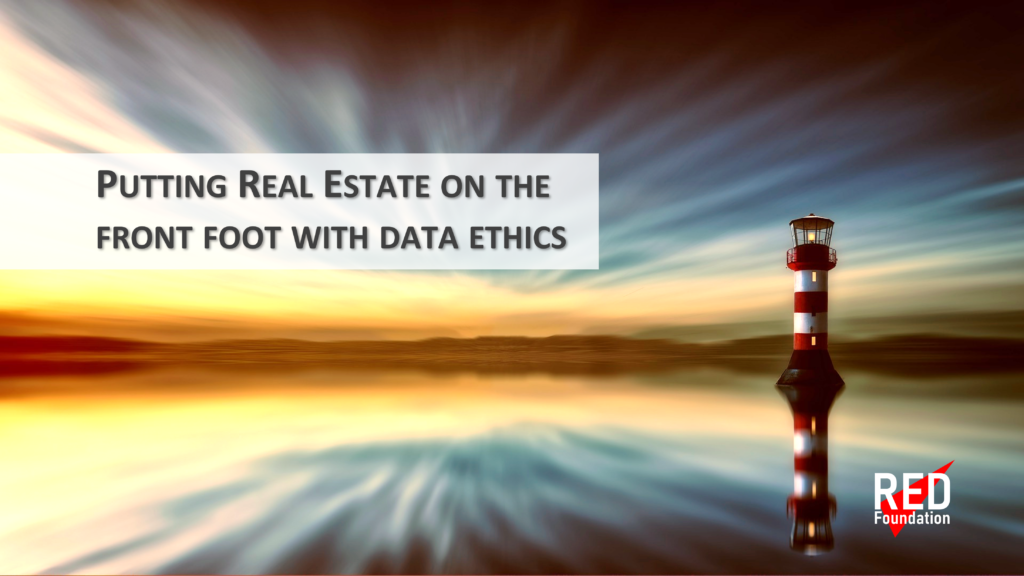 Why it matters
Data ethics in real estate matters for 3 reasons:
Serving our building users - first and foremost, as a sector we need to serve the people and the organisations that use our buildings and spaces. How data is collected and used is rising up the agenda and it is important that as a sector we are on the front foot, rather than waiting for things to go wrong. Ethics are at the heart of professionals' advice and this needs to extend to data.
Reducing risk - by taking some simple steps to build data ethics into our thinking, we can head off many problems that we will face and reduce the impact when we do. Being open and transparent about what we are doing and why is both the right thing to do and avoids significant reputational and financial risks.
Outside reputation - real estate does not always benefit from the best image and as we become ever more data driven, how we approach data is going to be key. A strong data ethics approach by the sector today will enhance our reputation or at least prevent further harm being done to it.
What to do about it
The ethical use of data is complex and subjective, but the good news is that it is easy to take significant steps towards making sure that you are using data in an ethical way. The RED Foundation has developed 6 data ethical principles that we ask both people and companies to sign up to. Sign up to these today and build them into any decisions you make relating to data and you are well on the road to addressing it.
For those who wish to take a step further, we have published a Data Ethics Playbook which builds on these principles and provides practical guidance on how to build data ethics into your thinking.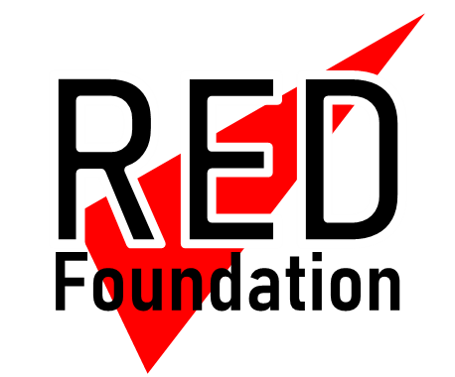 Written on behalf of the RED Foundation by:
Sue Chadwick - Chair of the RED Foundation Data Ethics Steering Group
Dan Hughes - Founder of the RED Foundation
Damian Wild - Chair of the RED Foundation Steering Group
FOREWORD BY THE EUROPEAN CHAPTER PRESIDENT, ANDREW SMITH SIOR FRICS.
As COP27 has drawn to a close, SIOR Europe is keen to join the conversation about the focus that the summit brings on climate change impact to share commentary and advice from our members, all of whom support greater action in the race to net zero.

Our members have put climate change impact at the heart of their consultancy in response to the market and clients' increasing ESG requirements and have embedded it into every stage of the property process.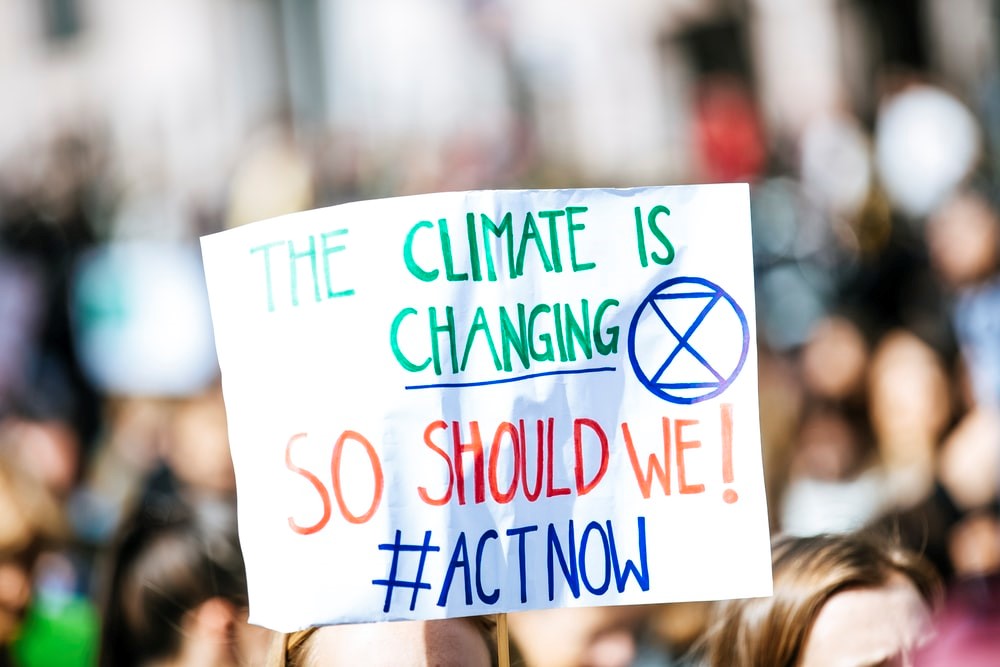 ---
Register now for our pre-Christmas gathering in London, England.
SIOR Europe is pleased to invite you to an exclusive event in London, England on Thursday, 8th December 2022, from 10.15 am to 3.00 pm.
Members and guests will be treated to a private tour (with an expert guide) of the Churchill War Rooms in the heart of Westminster. Walk the top-secret corridors of Churchill War Rooms and glimpse what life would have been like during the tense days and nights of the Second World War.
Housing the underground nerve centre where the British government directed the Second World War and the award-winning Churchill Museum, Churchill War Rooms is one of London's must-see attractions.
The event is kindly sponsored by Ashford Developments.

Following the morning visit, we will then make our way to The In and Out Naval & Military Club (N° 4, St James's Square, London SW1Y 4JU) for drinks, preceding lunch.
During the private dining room experience over lunch, our guest speaker, Bill Blain, author of The Morning Porridge., will share some of his thoughts, charm and charisma.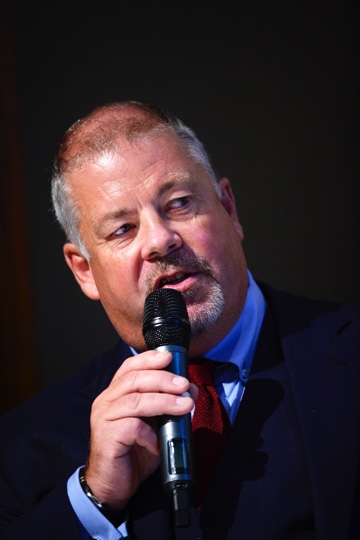 There will be time to relax, network and develop business opportunities with SIOR colleagues and guests.
PLACES WILL BE LIMITED.
If you would like to invite a colleague in the industry that is interested in SIOR membership, in keeping with our strategy to grow the European membership of designees, member associates and company affiliates, please contact events@sioreurope.com with the name, address, email and contact details of the invitee. SIOR Europe will cover the cost of each guest (free places are limited).
If you have any questions about this event, please contact events@sioreurope.com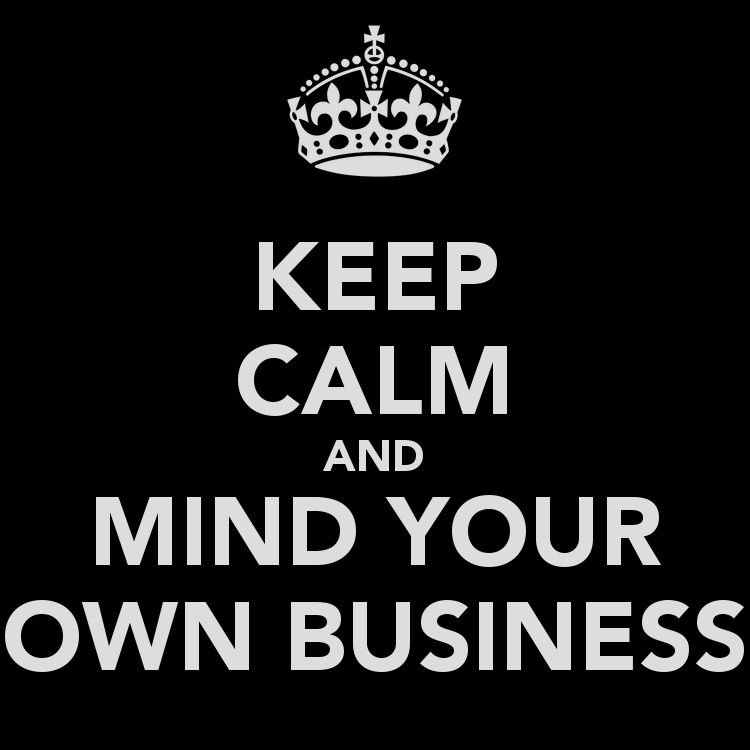 The SIOR European Chapter committee have the pleasure of inviting you to attend our fourth business generation and best-practice event, over one and a half days, including an informal networking apéro and dinner.
The event is free of charge but open only to SIOR members. Sponsorship is sought if you would like to get involved.

Mind Your Own Business – a one & a half day conference for members to be held in Milan, Italy.
Further details will be published in due course.
Thursday, 14th September 2023, 8h30 CET to Friday 15th September 2023 12h30 CET.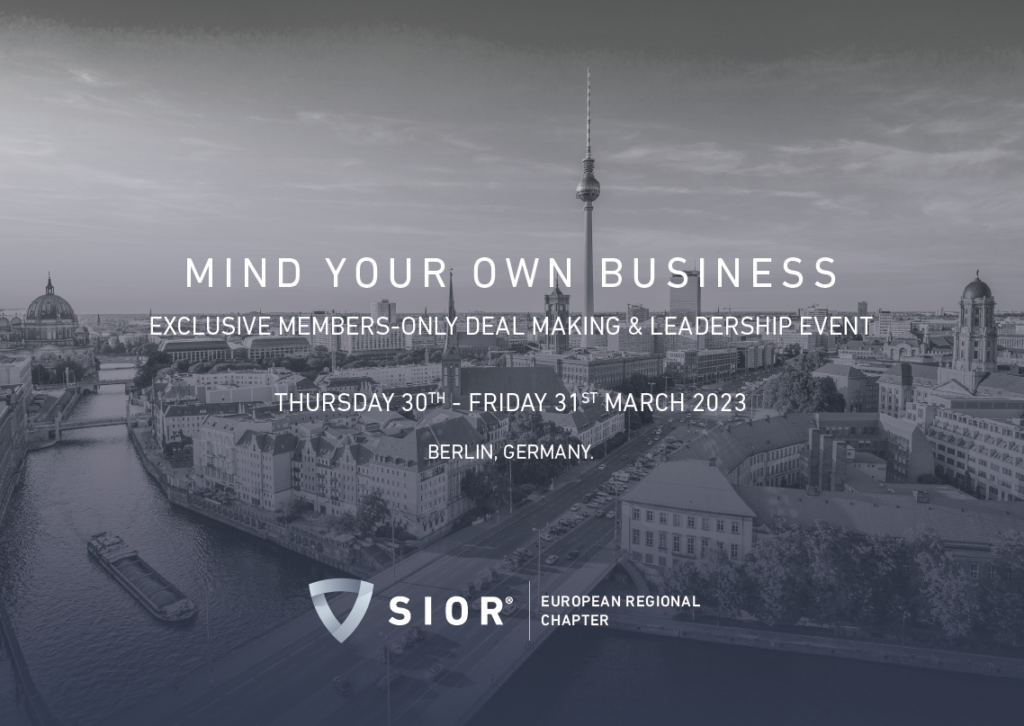 The SIOR European Chapter committee have the pleasure of inviting you to attend our fourth business generation and best-practice event, over one and a half days, including an informal networking apéro and dinner. Thursday, 30th March 2023, 8h30 CET to Friday 31st March 2023 12h30 CET.
The event is free of charge but open only to SIOR members. Sponsorship is sought if you would like to get involved.

Mind Your Own Business – a one & a half day conference for members to be held in Berlin, Germany.
Wednesday, March 29th 2023:
Arrival, hotel check-in and informal drinks & dinner.
Thursday, March 30th 2023:
09.00 - Meet at the CR Management office in "Zoofenster" building", Hardenbergstraße 28.
16.00 - Close of the business day.
17.30 - Social Apéro in local venue (tba; e.g. walk to KdW and have a glass of champagne…)
19.00 - Dinner (at member's expense; venue tba)
Friday, March 31st 2023
10.00 - Site visit (tba)
12.30 - Networking lunch followed by sightseeing (Brandenburger Tor, Reichstag, Siegessäule, Alex, ...) and departure.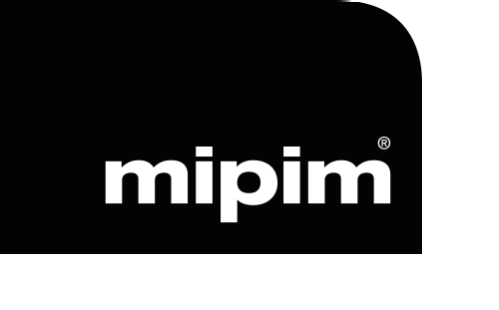 MIPIM - The World's Leading Property Market
14-17 March 2023 - Palais des Festivals, Cannes, France
MIPIM brings together the most influential players from all international property sectors, offering unrivalled access to the greatest number of development projects and sources of capital worldwide. This unique environment provides exceptional networking, showcasing and commercial opportunities for property advisors, developers, regional authorities, investors and corporate end-users.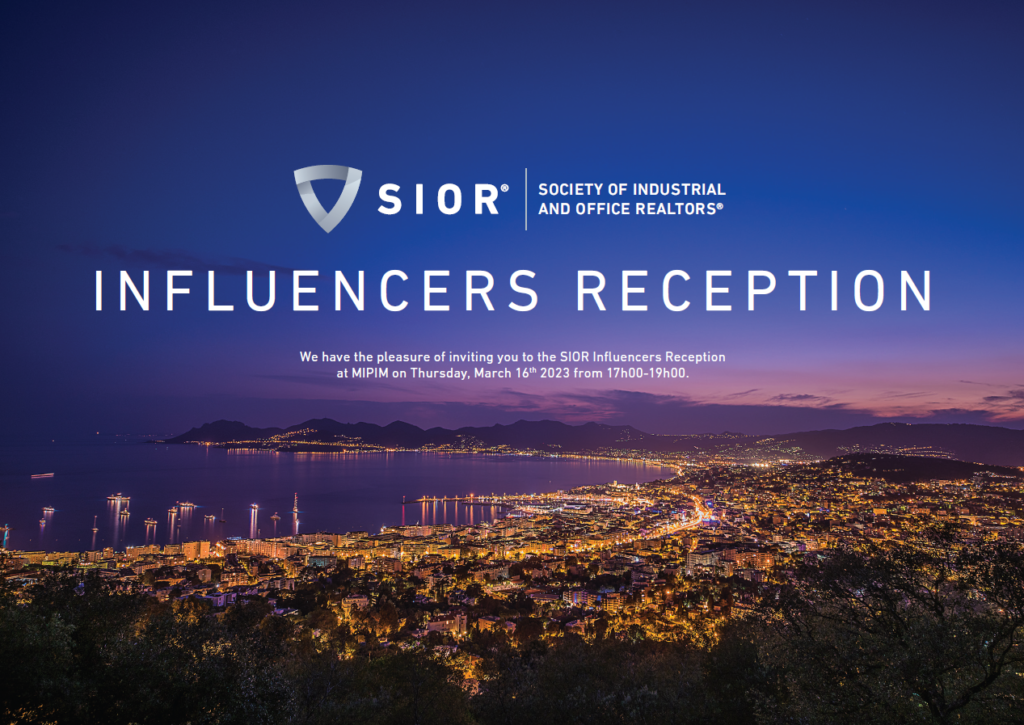 SIOR's Global leadership attending MIPIM 2023 :
Patricia J. Loveall, SIOR, President.
Paul Danks SIOR FRICS, Member, Board of Directors.
Andy Smith SIOR FRICS, European Chapter President.

They will be supported by SIOR team members from HQ:-
Robert Thornburgh, SIOR, FRICS. Chief Executive Officer.
Brandon Hensley, Chief Operating Officer.
John Manganiello, Senior Vice President of Business Development.
Kelly Miller, CAE, Vice President, Member Experience.
Matthew Leguen de Lacroix, SIOR, FRICS, Head of Business Development EMEA.

SIOR members may benefit from SIOR's delegate stand rate.
Contact events@sioreurope.com for further details or to find out more about adhering to SIOR.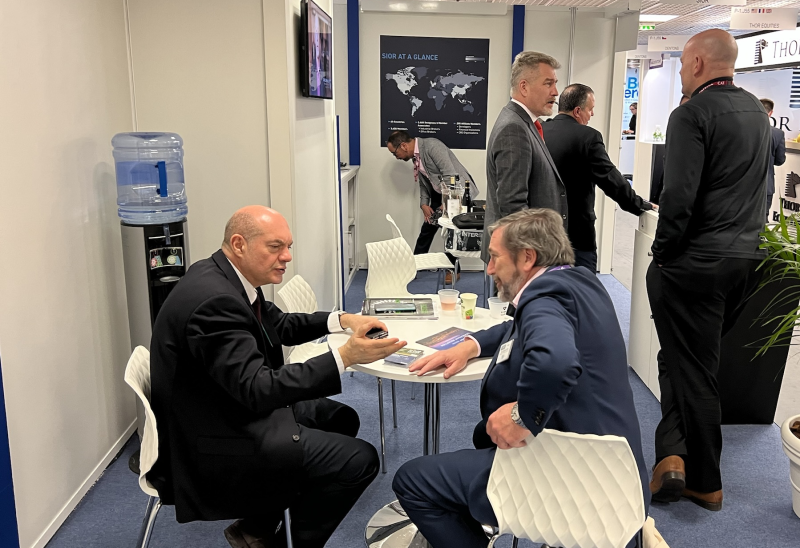 ---
Join CREW Network and SIOR for a coffee.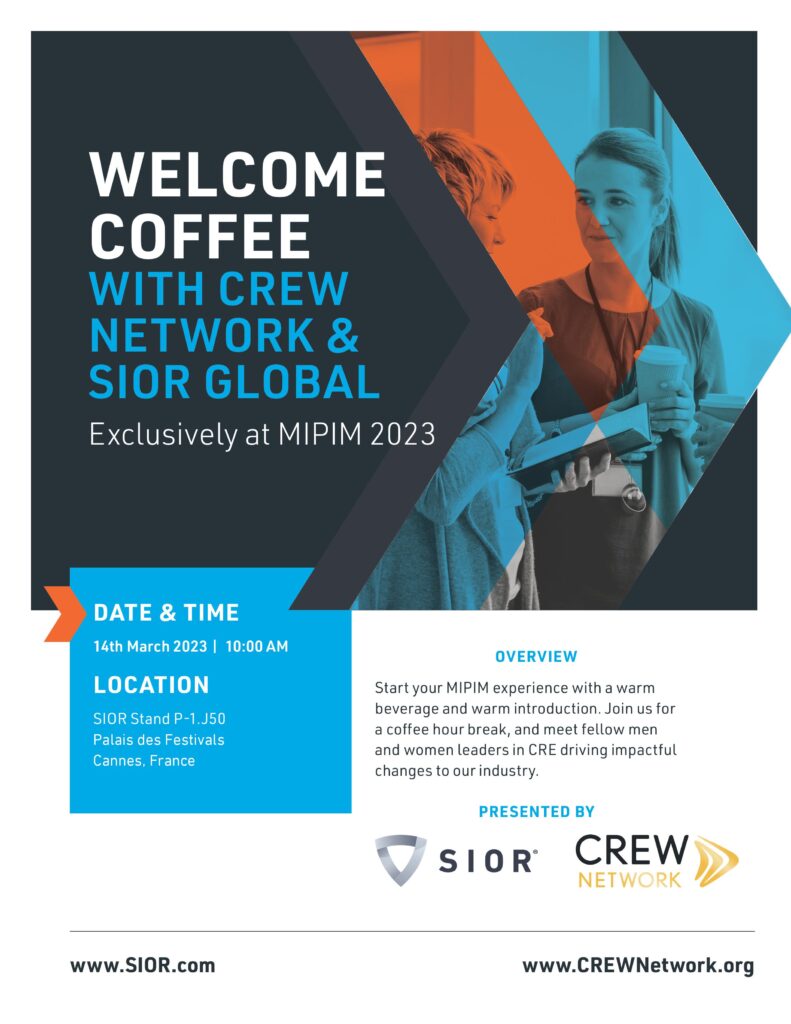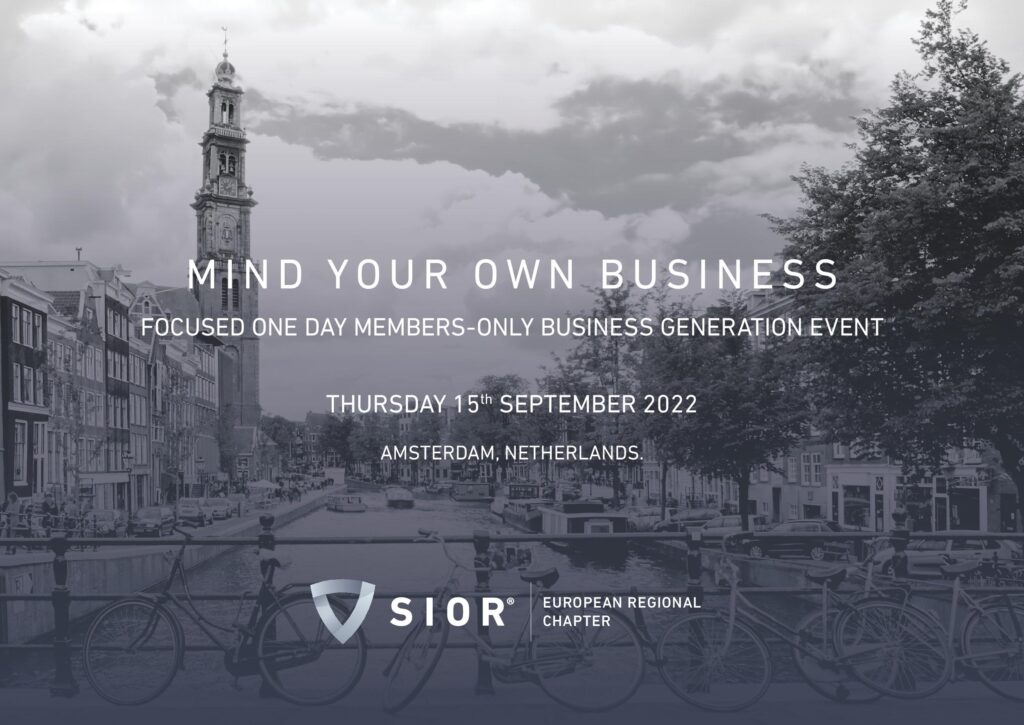 The SIOR European Chapter committee have the pleasure of inviting you to attend our third business generation and best-practice event, to be followed by an informal networking apéro.
The event is free of charge but open only to SIOR members.

Mind Your Own Business – a one-day conference for members to be held in Amsterdam, Netherlands.
The event is being hosted by Colliers International and will be held in their offices, at Stadionplein 14, 1076 CM Amsterdam.
Thursday, 15th September 2022, 9h30 CEST to 17h00 CEST.
9.30am Meet & Greet with Coffee & Croissants
9.45am Conference Kick Off – Welcome to Amsterdam
10.00am MYOB Part One – Paris Review & Business Generation Working Groups
11.30am Networking Break
11.45am              Presentation by Sander Breugelmans, SVP Regional Head Northern Europe, Prologis.
12.30pm Lunch
1.00pm MYOB Part Two – Ideas, Innovation & Learning (Sharing on Fees/Pitches/Wins & Losses)
2.30pm Wrap Up
3.00pm Site visit of award-winning office building – The Edge
5.00pm Social Apéro in local venue (tbd).
Upon invitation only, SIOR Global our hosting a DINNER on the preceding evening, Wednesday 14th September at MR. PORTER (invitation only).. The evening is intended as a recruitment event and members wishing to join the dinner must be accompanied by a prospective member. The cost of the prospect's dinner will be covered by SIOR Global.
SIOR members that are interested by this proposal should contact events@sioreurope.com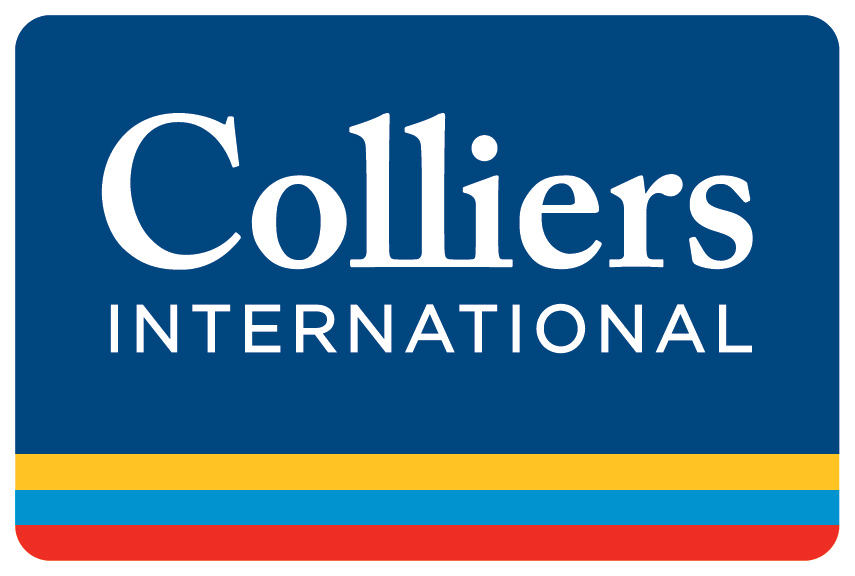 The SIOR International European Conference has called for the creation of 'a new asset class', as part of a mission to deliver more sustainable food production and security.
Food is now recognised as a major cause of climate change, contributing as much as 25-30% of total GHG emissions. COVID has compounded the problem, highlighting weaknesses in food supply chains. Against a backdrop of growing populations, rising food prices, and the wheat shortage caused by the war in Ukraine (source of 30% of the world's supply), delegates were warned that we are at crisis point.
These problems were highlighted by sustainability expert and author Mike Berners-Lee in his keynote address to the Conference. He challenged companies to think differently about how to solve the problems of climate change. Drawing on ideas and research from his book There is no Planet B, Mike said: "We need to look at climate change holistically, and tackle everything at once".
How well are the real estate and construction industries responding to these challenges? Food manufacturing currently sits in the B1 Planning Use class of industrial and logistics, and yet has very specific needs in relation to resources and operations. These needs often make food company tenants undesirable to owners and landlords of general industrial and logistics parks.
There is wide-spread agreement within the food industry that we need greener agriculture, more efficient production, less waste and healthier eating. However, there is also growing awareness that our food systems and infrastructure are outdated and inefficient, and are not equipped to embrace the exciting new food technologies that are emerging.
Jackie Wild, CEO of TSL and SmartParc, spoke at the Conference on a panel discussing 'Opportunities in a World of Risk', and is proactively seeking to solve these problems in a variety of ways. She has launched a campaign to create a new real estate asset class for food manufacturing, which allows property investment to align specifically with the needs of the food industry.
She has also been instrumental in creating SmartParc, the UK's first dedicated food business park with shared services. Working in partnership with SEGRO and CBRE, SmartParc brings this new asset class to life. It delivers the holistic solution, which Mike Berners-Lee proposed in his keynote speech, and was fully endorsed by the SIOR membership, as a way of taking positive action.
SmartParc SEGRO Derby is the first in a series of investments, across the UK and internationally, designed to 'change food production for good'. It represents an entirely new asset class in the commercial property sector, bringing together world-class, purpose-built food production facilities and support services, all on one site.
It offers a range of buildings of different sizes and specifications (3,500-400,000 sq ft) as well as access to shared non-competitive services, including green energy, water, effluent, and other utilities. This sharing model helps to reduce operating costs (savings of up to 20%), and to deliver business optimisation through design (further savings of up to 30%).
Jackie said: "We can't tackle climate change, if we don't tackle food production. We must reinvent and redefine property rules, so money can easily be directed to where it is needed. This means creating a dedicated asset class, catering specifically to the needs of food producers. It also means re-educating the market about why food production is a valuable and attractive investment and development opportunity.
"SmartParc is a great example of turning this ambition into action. It provides a fresh opportunity for forward-thinking food businesses, to grow in a more sustainable and collaborative way. It also offers cities and regions the chance to regenerate their economies and boost local communities by creating new jobs. For SEGRO, it is an attractive commercial investment, which will deliver great returns."
The first phase of SmartParc SEGRO Derby is underway, with anchor tenant Hello Fresh already up and running. Completion of the park is due in 2024.
ENDS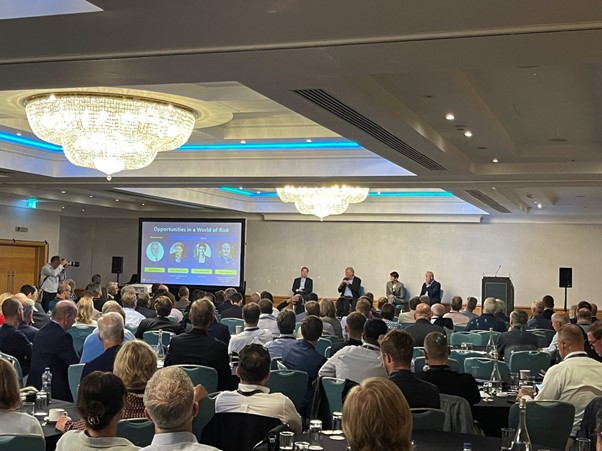 As part of our ongoing commitment to support the next generation of real estate professionals, SIOR Europe ran a competition to offer a number students the chance to attend the 3rd SIOR International European Conference, which took place in Dublin from 13th – 15th July. Ten students attended the conference, nine of whom were invited by the SIOR European Chapter and one by the SIOR Carolinas Chapter.
The competition was initiated by the SIOR Foundation as part of their "Student Real Estate Experience Programme", which was set up to provide opportunities for the up-and-coming members of the corporate real estate community. The Foundation runs professional, student and chapter-based programmes to help young people forge out a successful career in property.
Of the many entries received, we were pleased to see diversity of both nationality and gender . 40% came from women, 60% from men. Eight nationalities were also represented with individuals from Belgium, Britain, Colombia, France, India, Nigeria, Pakistan and Uganda.
Matthew Leguen de Lacroix SIOR FRICS ,Director, SIOR Europe said: "We were delighted to host a delegation of ten students at the conference as part of our mission to promote the commercial real estate industry as a viable and exciting career option to potential professionals.
"As part of the competition, our European students were required to make a one-minute original video outlining why they should be chosen for the trip. The submissions were excellent, showing ingenuity, wit and professionalism, and representing an exciting future for our sector."

The winners were:

Chanël Mendy (France)
Kimia Lesany (Belgium)
Olayemi Omolaja (Nigeria, studying in the UK)
Emeline Livolsi (France)
Paul de BOYSSON (France)
Romain DIDIER (France)
Simon Ochoa Sierra (Colombia, studying in Germany)
Vikram Dard (UK)
Tyler Smith (UK)
Brendan Swinehart (USA)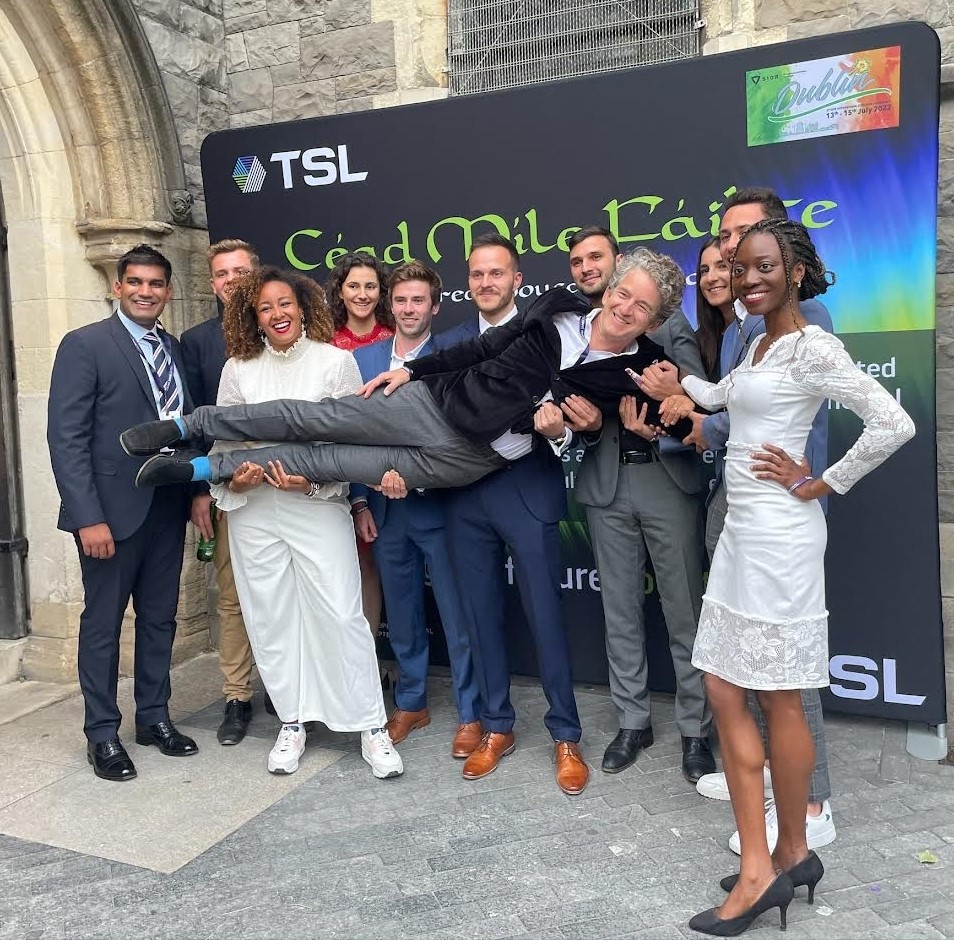 ENDS
The SIOR Europe Diversity and Inclusion Committee held a webinar to mark International Women's Day, which this year has the theme of 'break the bias'. The inspirational discussion focused on championing women in real estate and finding positive ways to empower more women to join the industry and stay to build fulfilling careers.
Chaired by Andrea Carpenter, Director of Women Talk Real Estate, we welcomed an expert panel of women who shared their unique perspectives and experiences – Katie Whipp, head of Deepki, Sonja Beier, Counsel at DLA Piper, Nicola Mottershaw, Partner at Vail Williams, and Małgorzata Kalinowska - Klimek, VP Franchise Operation Poland & Eastern Europe at Accor.
The session kicked off with participants relaying what prompted them to enter the industry and find their own place within it. We heard how Nicola was encouraged to become a chartered surveyor by her father. She wanted variety, problem solving and transactional work, and occupier advisory ticked all the boxes. Małgorzata studied hospitality in Poland, being promoted over many years as she worked for numerous hotels. For Katie, it was not a conscious decision – her real estate journey stemmed from being open to opportunities she came across in London. Sonja, too, was not aware of the industry before her internship as a corporate lawyer, which led her to the real estate team.
They shared the changes they have seen for women in their part of the market. All agreed that there has been positive progress.
Nicola noted that, from 100 people on her college course only ten were women, so the pool of women from that generation of trainees is small. However, this has changed dramatically since
Katie, whose work in real estate encompasses ESG and technology, cited the stat that, out of 3m people employed in technology in the UK, only 26% are women – noting that the tech industry faces a similar challenge to improve gender diversity
At the intersection of law and real estate in Germany, Sonja sees positive development in both industries, which were male dominated when she began. At law firms there is a 50/50 gender split when recruits first join, but this thins out as positions become more senior
Małgorzata shared that the hospitality space is very diverse but agreed that, once you come to the highest level, there are fewer women. She mentioned some challenges women can face when it comes to promotion – they may be offered a bigger role in another city but this throws up difficulties in relocating children and families
Real estate remains an unknown profession for many. The perception is that it falls into two basic categories – builder or estate agent – with little realisation that there is a tremendous variety of roles in between. If we do not address this issue through accessibility and knowledge sharing, the risks are manifold – the sector would lose resilience, be unable to adapt to the future, and fail to attract and retain talent
There is wider recognition that women bring a huge amount of value. As the typical customer base becomes increasingly diverse, the industry must be equally diverse to meet changing requirements, innovate and create. It was mentioned that companies that are top for diversity are also proven to perform better financially
The younger generation of women is seeking purpose and cares about the bigger issues – our panel thought that highlighting the built environment's potential contribution to meeting global sustainability ambitions can help attract more women and engage young people in general
We then explored what is hindering more female participation and progress in real estate.
Panellists agreed that a series of issues is responsible, one of which is imposter syndrome, afflicting women who are not supported enough in an institutionally male culture. There was consensus that real estate should feel like a natural habitat for women rather than something to 'break into'. For new generations entering the workplace, gender balance is standard
On the back of the pandemic, more women are either stepping back in their careers or looking to leave the workforce completely due to the stress associated with managing domestic and work life. Katie referenced the UN, which warns that this could set us back in terms of gender progress by 25 years. Małgorzata also saw many talented female experts leave the hospitality industry. Nicola added that, while the pandemic ushered in more flexible working it also showed that, if there is domestic pressure too, women are the ones more likely to take a career break
We heard at length about the crucial importance of role models and mentoring in creating more robust support structures to help women thrive. Our panellists shared stories of how they benefited hugely from mentorship in their careers, and their current efforts to mentor others
We spoke about pressing issues such as maternity leave. Sonja noted that, in Germany, she is glad to see parental leave becoming more common, with men also starting to take leave
While we aim to attract more talented women, it is important not to push the bias the other way as many men work in the industry too – we should strive for diversity in its fullest sense
Looking ahead – the panel agreed that we must act to encourage more women into the industry. When asked what advice they would give their former selves and other women, responses ranged from remembering to celebrate achievements, to finding what you are most passionate about and not doubting yourself because it is not a traditionally female-dominated area. Recognise that you have a voice that matters, talk to people and seek the necessary support along the way.
Renata Osiecka, Managing Partner at AXI Immo Group, concluded the session by highlighting that, while it is uplifting to see more women in business and leadership positions, there is still room for improvement in encouraging young women to join the sector. We must lead by example and show that diversity is an asset that adds value to companies, the industry and society.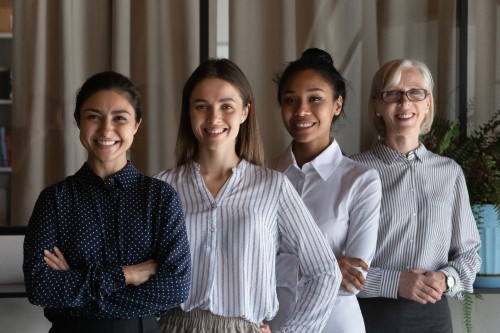 ---
To view the webinar online, visit our YouTube Channel here.