The SIOR Europe Chapter AGM will take place virtually on Zoom at 4pm BST and 5pm CEST on Thursday, 28th Septemer 2023.
Registration is necessary. Please email admin@sioreurope.com for further details.
The formal part of the meeting will be immediately followed by a fireside chat with incoming SIOR Global President David Lockwood SIOR and our very own Chapter Administrator Liana Toumazou. Please stay with us online following the adjournement of the meeting.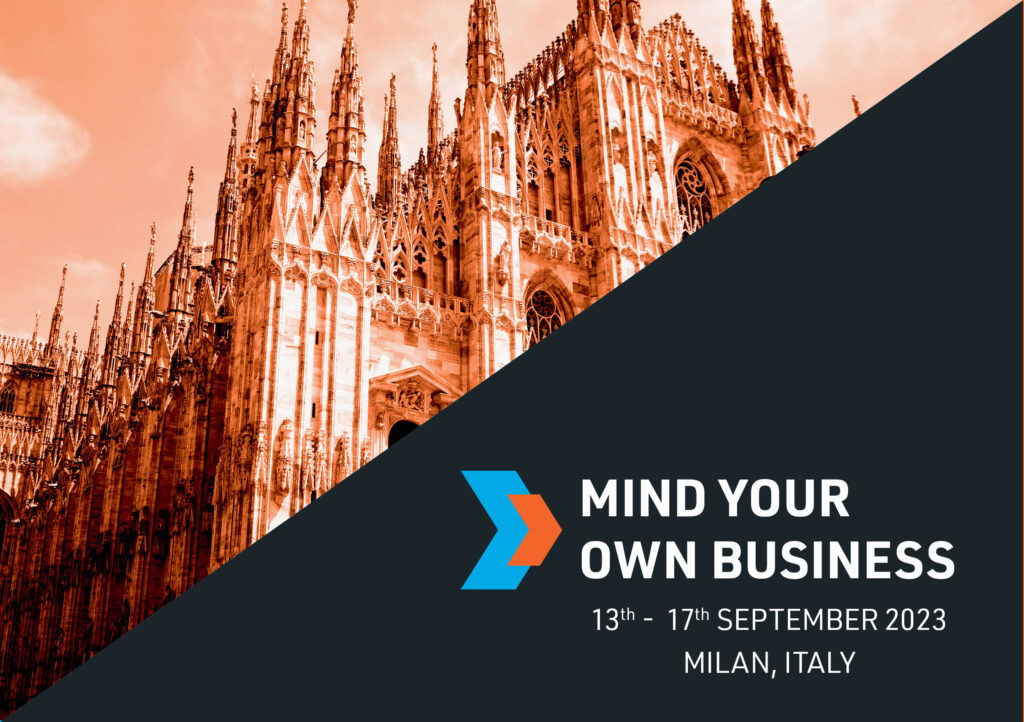 You are invited to the last European Chapter's Mind Your Own Business event of 2023 in Italy at Hotel The Square which is situated in the heart of the City of Milan.
Mind Your Own Business events have become the flagship of European SIOR business generation meetings and are open for members only.
We welcome partners and guests to the leisure and optional activities.
Thursday, 14th September 2023, 8h45 CET to Friday 15th September 2023 12h00 CET.
Leisure optional programme for the weekend for members and guests.

The Society of Industrial and Office Realtors (SIOR) attended MIPIM in force with its international and European leadership all present to meet with its global membership and address the local and international issues that affect its 3,700 members in 45 countries.
In fact, with over 50 representatives present in Cannes this year, it was a record number of SIOR members and guests at the conference, and the organisation's stand served as a great base camp for members, their clients and contacts to meet and do business.
For the SIOR leadership, there were two key trends on the agenda, as SIOR executive vice-president Patricia Loveall explained: "Industrial is up; office is down. The depressed office market is a direct result of the COVID pandemic and at this point the status quo is not an option. There is going to be a new look and feel in the office sector as the issues facing the industry represent a challenge to our members and our task is to provide them with support. That element of the industry needs to be reimagined."
Meanwhile, the society's CEO, Robert Thornburgh, highlighted reasons to remain optimistic "Building, design, everything is changing and those who are nimble and accept the challenges will be the winners. Our job is to educate, collaborate and assist our members over the next five or even 10 years to work through these issues and see them emerge stronger.
"On the industrial side, the disruption of supply chains is creating new opportunities, with limitations on imports benefiting local manufacturers. We're seeing double-digit growth in 2023, and we don't see the market changing for industrial."
Finally, SIOR's European Chapter President, Andrew Smith, added: "There are positive signs that recovering demand is bringing back industrial appreciation – certainly there appears to be competition again – and the occupier market has remained resilient, with many standout companies driving demand for land."
For SIOR, MIPIM remains an essential meeting place for its members to make new connections and broaden their reach, and Robert Thornburgh highlighted that "There's nowhere else that brings together such a wide variety of people, companies and countries."
While there was a lot of uncertainty ahead of MIPIM in the UK, fuelled by doomsday talk of recession, Andrew Smith was keen to point out that in reality; "Judging from the noises on the ground, it seems that the UK economy has proved more robust than many people feared. There's still a bit of nervousness around US interest rates, and concerns that these could keep rising until the end of the year, however it looks like UK interest rates may be peaking and the industry has perhaps weathered the worst of the storm. And while it's difficult to generalise the pan European market, it's largely been spared the same corrections as the UK market, which has taken a big hit in the last 9 months. With all that said, there are positive signs that recovering demand is bringing back industrial appreciation (certainly there appears competition again), and the occupier market has remained resilient, with many standout companies driving demand for land."
Other trends of note to emerge from MIPIM were on the sustainability side, as external geo-political and macro-economic pressures over the last year has seen a massive rise in the number of businesses interested in transitioning towards low carbon solutions, as well as significantly ramping up of renewable energy sources, with commitments to phase down fossil fuel reliance really making a difference. This newfound urgency has translated into a dramatic focus in financing.
For SIOR, MIPIM has been a really good opportunity to bring together the leadership of the group from both the US and Europe, to congregate with far-flung colleagues and network. SIOR is at its heart a network of like-minded people, so the conference is a natural stage for members to make new connections and broaden the organisations reach.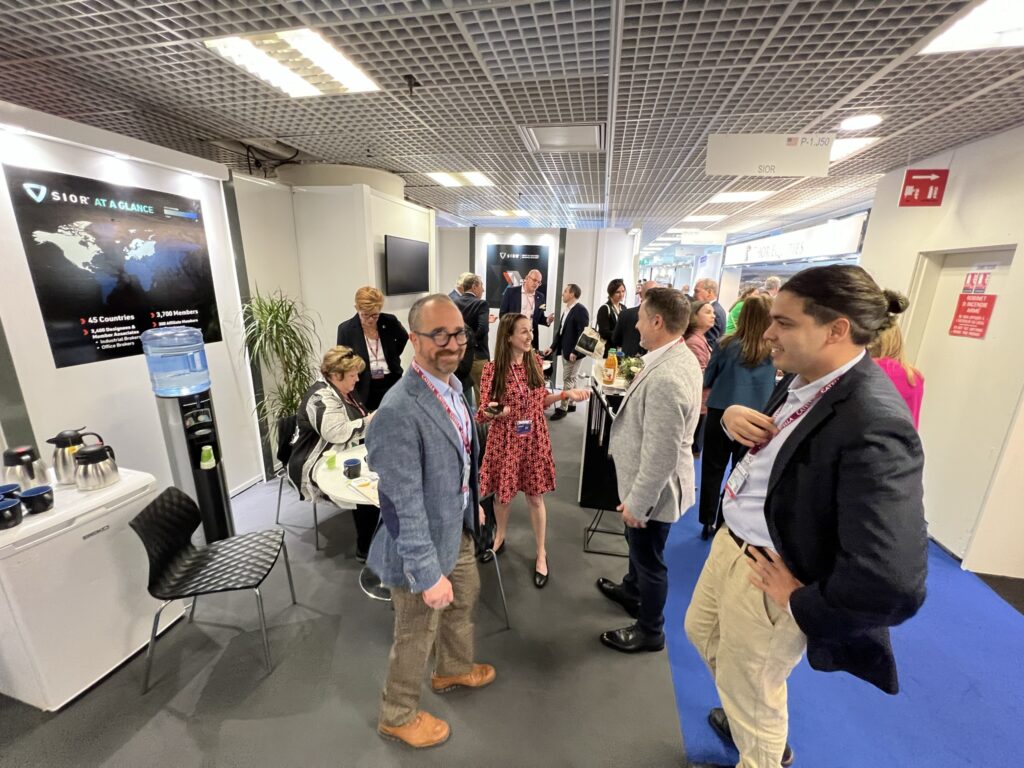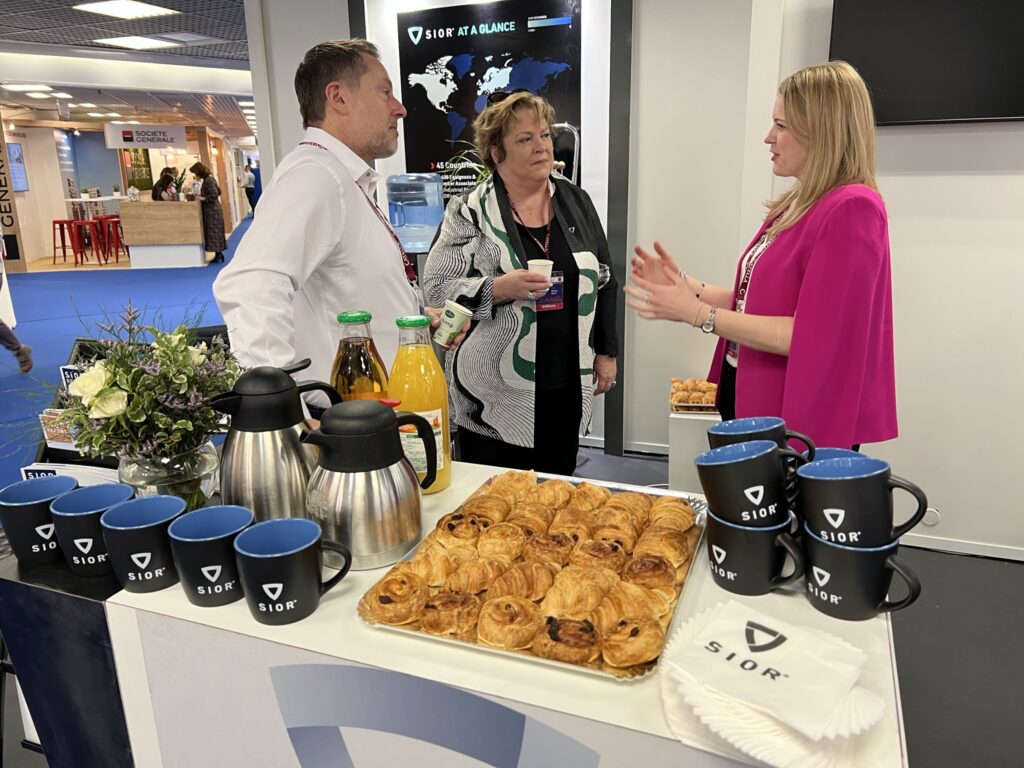 Climate Related Stranded Assets – Why Are They Coming Under Increasing Scrutiny and How Do We Address Them?
SIOR is pleased to continue to support and partner with IAMC.
To this end, SIOR members are participating at their forthcoming International Forum taking place between 7th - 9th June 2023.
SIOR is contributing to the Forum by providing a panel of industry experts on 8th June to discuss the potential impact on the marketplace of climate related stranded assets. To be introduced by Paul Danks SIOR FRICS and moderated by Kevin Copsey, OBE.

For the agenda, details and registration you may visit IAMC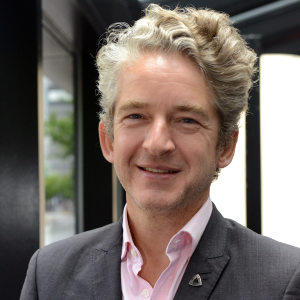 The Society of Industrial and Office Realtors (SIOR), the leading global professional office and industrial real estate association, has promoted Matthew Leguen de Lacroix, SIOR, FRICS, as Head of Business Development, a new role within SIOR. Leguen de Lacroix previously held the role of Director of the SIOR European Chapter, and prior to that, within his role as an active member of SIOR, he was president of the SIOR European Chapter and a trustee of the SIOR Foundation.
He has more than 30 years of commercial real estate market experience in both Switzerland and France. Before joining SIOR, he was president of DTZ (now Cushman & Wakefield) in French-speaking Switzerland.
"I am excited to be an integral part of SIOR's bold strategic initiative to make our organisation truly global," said Leguen de Lacroix. "My focus is to strengthen our existing relationships Internationally and build new ones. I am looking forward to increasing our coverage in Europe and gradually expanding our network into other countries like Africa, where, incidentally, we have just gained two new members."
In Leguen de Lacroix's role, he will ensure that SIOR has a highly visible presence at MIPIM, Shedmasters, CoreNET, EXPO REAL and SIMI as well as potentially other national events around Europe in Austria, Germany, Ireland, Italy and Portugal. This position will also be integral in identifying the next generation of real estate professionals around Europe, working with colleges and universities to attract trainees into SIOR (named Member Associates.)
"We are privileged to include Prologis and Panattoni as SIOR's Global Industry Partners and in Europe, the first Industry Partner for the Chapter is TSL, a leader in technical construction. I am keen to develop additional partnerships where SIOR and industry companies can develop synergy and align on common interests." notes Leguen de Lacroix
"Matthew has been a loyal and trusted member of SIOR since 2009," said SIOR CEO Robert Thornburgh, SIOR, FRICS. "His position within the Chapter and his professional network of real estate friends and colleagues internationally have put him at the forefront of SIOR European business and we are thrilled to welcome him to the team at SIOR HQ."
SIOR is the leading global professional industrial and office real estate association, established 82 years ago. With 3,700 members in 722 cities and 45 countries, SIOR represents today's most knowledgeable, experienced, and successful commercial real estate brokerage specialists.
10 January 2023
Register now for our pre-Christmas gathering in London, England.
SIOR Europe is pleased to invite you to an exclusive event in London, England on Thursday, 8th December 2022, from 10.15 am to 3.00 pm.
Members and guests will be treated to a private tour (with an expert guide) of the Churchill War Rooms in the heart of Westminster. Walk the top-secret corridors of Churchill War Rooms and glimpse what life would have been like during the tense days and nights of the Second World War.
Housing the underground nerve centre where the British government directed the Second World War and the award-winning Churchill Museum, Churchill War Rooms is one of London's must-see attractions.
The event is kindly sponsored by Ashford Developments.

Following the morning visit, we will then make our way to The In and Out Naval & Military Club (N° 4, St James's Square, London SW1Y 4JU) for drinks, preceding lunch.
During the private dining room experience over lunch, our guest speaker, Bill Blain, author of The Morning Porridge., will share some of his thoughts, charm and charisma.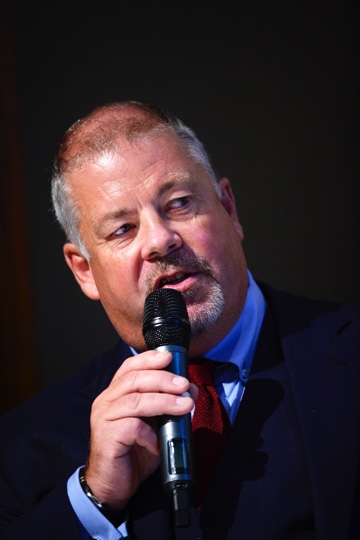 There will be time to relax, network and develop business opportunities with SIOR colleagues and guests.
PLACES WILL BE LIMITED.
If you would like to invite a colleague in the industry that is interested in SIOR membership, in keeping with our strategy to grow the European membership of designees, member associates and company affiliates, please contact events@sioreurope.com with the name, address, email and contact details of the invitee. SIOR Europe will cover the cost of each guest (free places are limited).
If you have any questions about this event, please contact events@sioreurope.com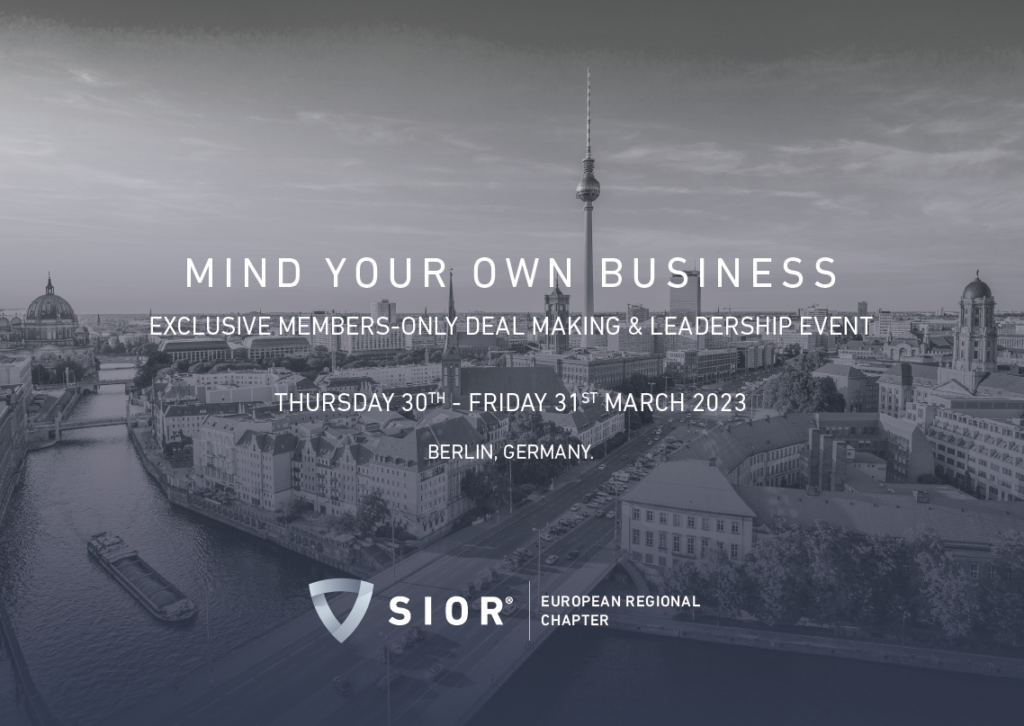 The SIOR European Chapter committee have the pleasure of inviting you to attend our fourth business generation and best-practice event, over one and a half days, including an informal networking apéro and dinner. Thursday, 30th March 2023, 8h30 CET to Friday 31st March 2023 12h30 CET.
The event is free of charge but open only to SIOR members. Sponsorship is sought if you would like to get involved.

Mind Your Own Business – a one & a half day conference for members to be held in Berlin, Germany.
Wednesday, March 29th 2023:
Arrival, hotel check-in and informal drinks & dinner.
Thursday, March 30th 2023:
09.00 - Meet at the CR Management office in "Zoofenster" building", Hardenbergstraße 28.
16.00 - Close of the business day.
17.30 - Social Apéro in local venue (tba; e.g. walk to KdW and have a glass of champagne…)
19.00 - Dinner (at member's expense; venue tba)
Friday, March 31st 2023
10.00 - Site visit (tba)
12.30 - Networking lunch followed by sightseeing (Brandenburger Tor, Reichstag, Siegessäule, Alex, ...) and departure.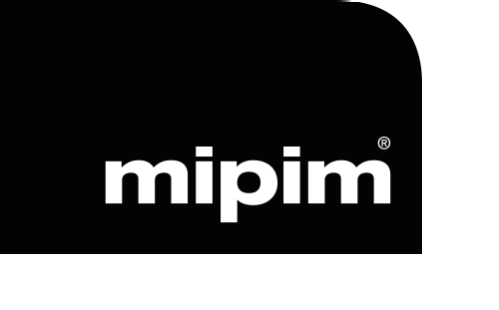 MIPIM - The World's Leading Property Market
14-17 March 2023 - Palais des Festivals, Cannes, France
MIPIM brings together the most influential players from all international property sectors, offering unrivalled access to the greatest number of development projects and sources of capital worldwide. This unique environment provides exceptional networking, showcasing and commercial opportunities for property advisors, developers, regional authorities, investors and corporate end-users.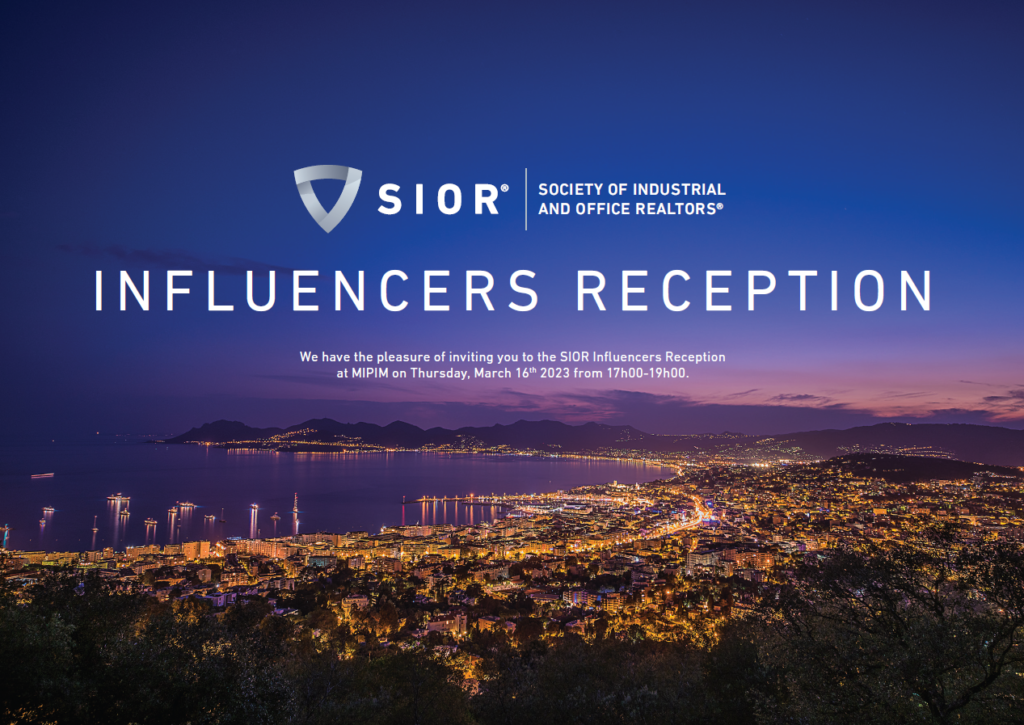 SIOR's Global leadership attending MIPIM 2023 :
Patricia J. Loveall, SIOR, President.
Paul Danks SIOR FRICS, Member, Board of Directors.
Andy Smith SIOR FRICS, European Chapter President.

They will be supported by SIOR team members from HQ:-
Robert Thornburgh, SIOR, FRICS. Chief Executive Officer.
Brandon Hensley, Chief Operating Officer.
John Manganiello, Senior Vice President of Business Development.
Kelly Miller, CAE, Vice President, Member Experience.
Matthew Leguen de Lacroix, SIOR, FRICS, Head of Business Development EMEA.

SIOR members may benefit from SIOR's delegate stand rate.
Contact events@sioreurope.com for further details or to find out more about adhering to SIOR.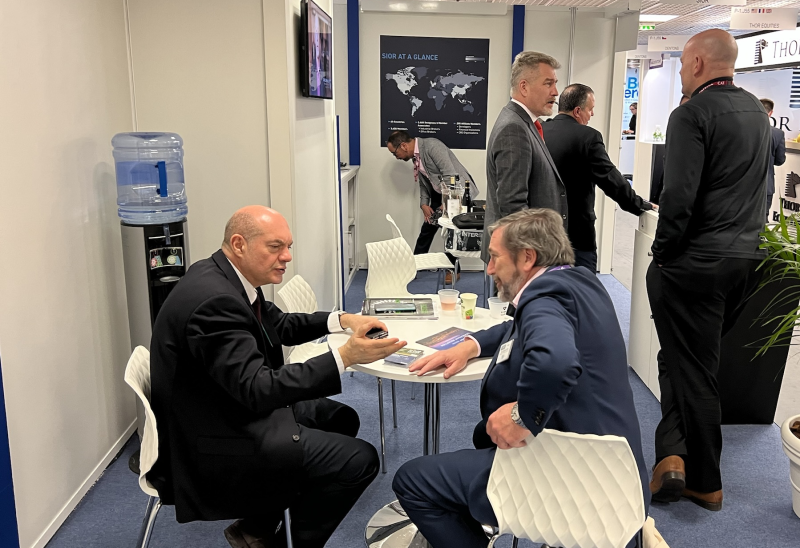 ---
Join CREW Network and SIOR for a coffee.