FOREWORD BY THE EUROPEAN CHAPTER PRESIDENT, ANDREW SMITH SIOR FRICS.
As COP27 has drawn to a close, SIOR Europe is keen to join the conversation about the focus that the summit brings on climate change impact to share commentary and advice from our members, all of whom support greater action in the race to net zero.

Our members have put climate change impact at the heart of their consultancy in response to the market and clients' increasing ESG requirements and have embedded it into every stage of the property process.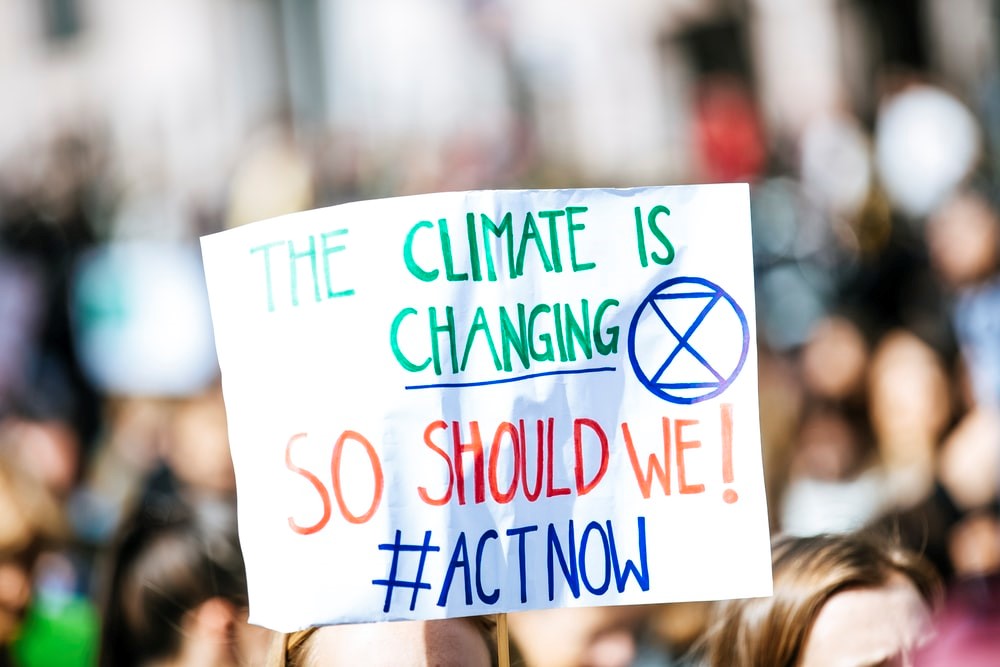 ---
Register now for our pre-Christmas gathering in London, England.
SIOR Europe is pleased to invite you to an exclusive event in London, England on Thursday, 8th December 2022, from 10.15 am to 3.00 pm.
Members and guests will be treated to a private tour (with an expert guide) of the Churchill War Rooms in the heart of Westminster. Walk the top-secret corridors of Churchill War Rooms and glimpse what life would have been like during the tense days and nights of the Second World War.
Housing the underground nerve centre where the British government directed the Second World War and the award-winning Churchill Museum, Churchill War Rooms is one of London's must-see attractions.
The event is kindly sponsored by Ashford Developments.

Following the morning visit, we will then make our way to The In and Out Naval & Military Club (N° 4, St James's Square, London SW1Y 4JU) for drinks, preceding lunch.
During the private dining room experience over lunch, our guest speaker, Bill Blain, author of The Morning Porridge., will share some of his thoughts, charm and charisma.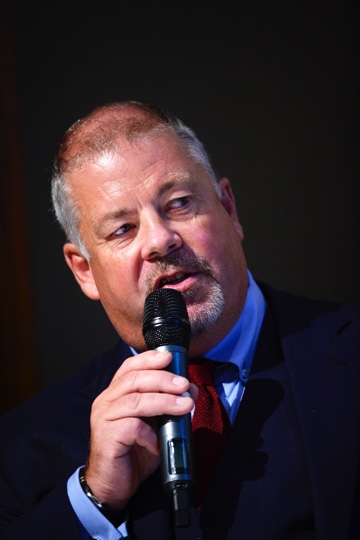 There will be time to relax, network and develop business opportunities with SIOR colleagues and guests.
PLACES WILL BE LIMITED.
If you would like to invite a colleague in the industry that is interested in SIOR membership, in keeping with our strategy to grow the European membership of designees, member associates and company affiliates, please contact events@sioreurope.com with the name, address, email and contact details of the invitee. SIOR Europe will cover the cost of each guest (free places are limited).
If you have any questions about this event, please contact events@sioreurope.com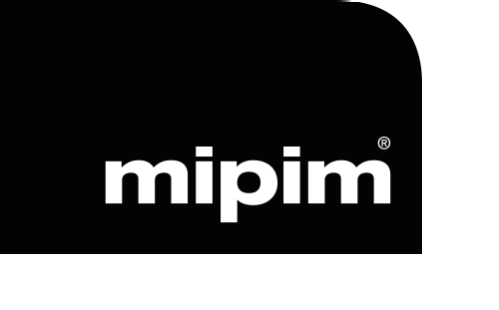 MIPIM - The World's Leading Property Market
14-17 March 2023 - Palais des Festivals, Cannes, France
MIPIM brings together the most influential players from all international property sectors, offering unrivalled access to the greatest number of development projects and sources of capital worldwide. This unique environment provides exceptional networking, showcasing and commercial opportunities for property advisors, developers, regional authorities, investors and corporate end-users.

SIOR members pay a specially negotiated rate of 650 euros - Deadline is 31st December 2022 to register and pay for your delegate pass. Contact events@sioreurope.com for the promo code to benefit from the aforementioned rate or to find out more about adhering to SIOR.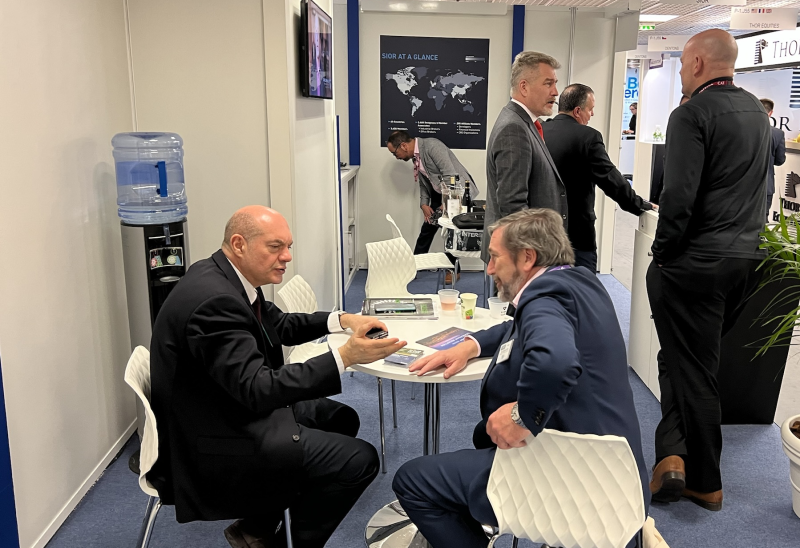 SIOR's Global leadership attending MIPIM 2023 :
Patricia J. Loveall, SIOR, President.
Paul Danks SIOR FRICS, Member, Board of Directors.
Andy Smith SIOR FRICS, European Chapter President.

They will be supported by SIOR team members from HQ:-
Robert Thornburgh, SIOR, FRICS. Chief Executive Officer.
Brandon Hensley, Chief Operating Officer.
John Manganiello, Senior Vice President of Business Development.
Kelly Miller, CAE, Vice President, Member Experience.
Matthew Leguen de Lacroix, SIOR, FRICS, Director, Europe.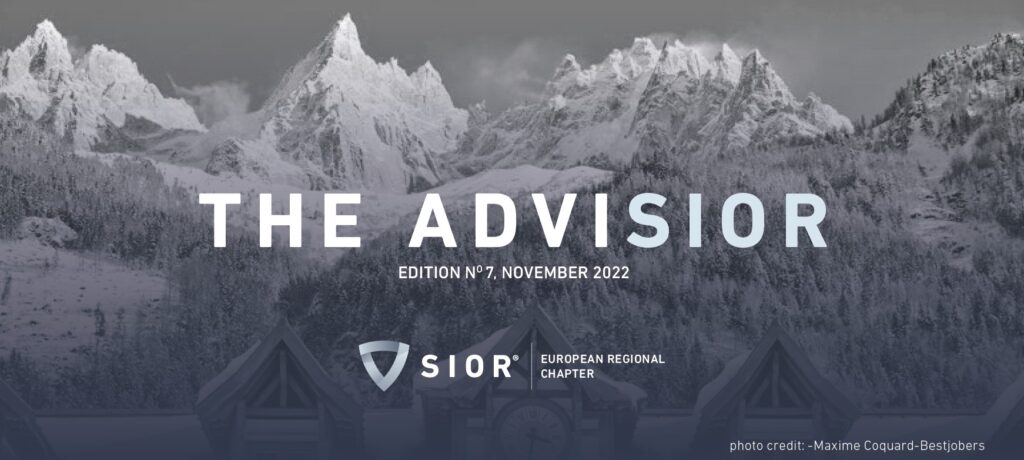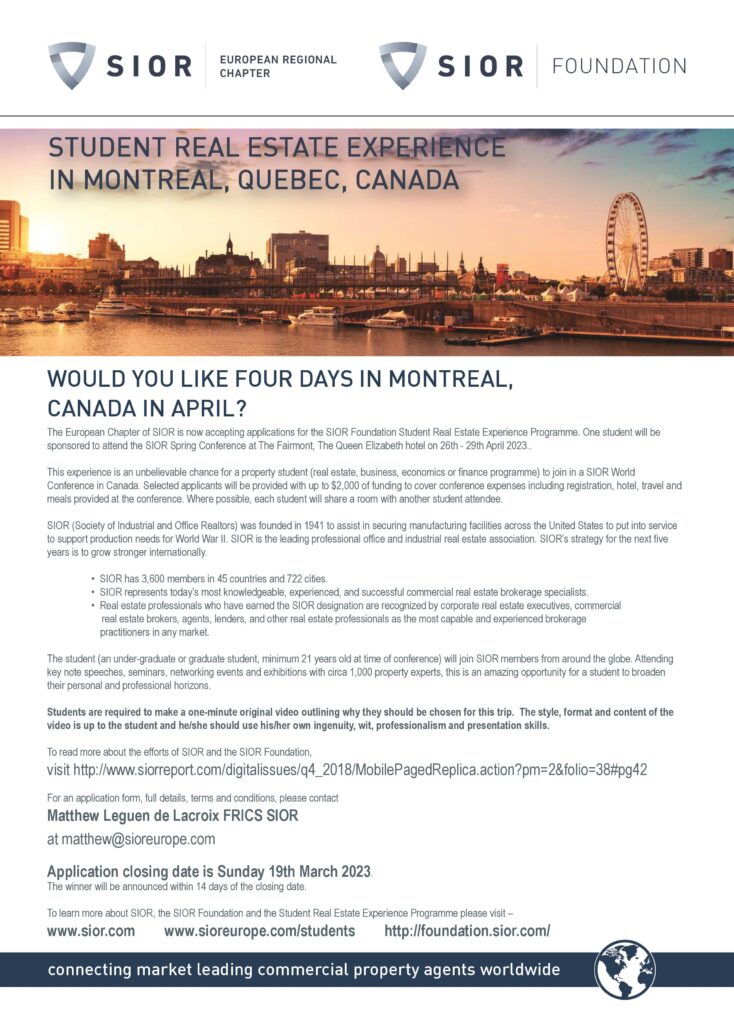 The SIOR International European Conference has called for the creation of 'a new asset class', as part of a mission to deliver more sustainable food production and security.
Food is now recognised as a major cause of climate change, contributing as much as 25-30% of total GHG emissions. COVID has compounded the problem, highlighting weaknesses in food supply chains. Against a backdrop of growing populations, rising food prices, and the wheat shortage caused by the war in Ukraine (source of 30% of the world's supply), delegates were warned that we are at crisis point.
These problems were highlighted by sustainability expert and author Mike Berners-Lee in his keynote address to the Conference. He challenged companies to think differently about how to solve the problems of climate change. Drawing on ideas and research from his book There is no Planet B, Mike said: "We need to look at climate change holistically, and tackle everything at once".
How well are the real estate and construction industries responding to these challenges? Food manufacturing currently sits in the B1 Planning Use class of industrial and logistics, and yet has very specific needs in relation to resources and operations. These needs often make food company tenants undesirable to owners and landlords of general industrial and logistics parks.
There is wide-spread agreement within the food industry that we need greener agriculture, more efficient production, less waste and healthier eating. However, there is also growing awareness that our food systems and infrastructure are outdated and inefficient, and are not equipped to embrace the exciting new food technologies that are emerging.
Jackie Wild, CEO of TSL and SmartParc, spoke at the Conference on a panel discussing 'Opportunities in a World of Risk', and is proactively seeking to solve these problems in a variety of ways. She has launched a campaign to create a new real estate asset class for food manufacturing, which allows property investment to align specifically with the needs of the food industry.
She has also been instrumental in creating SmartParc, the UK's first dedicated food business park with shared services. Working in partnership with SEGRO and CBRE, SmartParc brings this new asset class to life. It delivers the holistic solution, which Mike Berners-Lee proposed in his keynote speech, and was fully endorsed by the SIOR membership, as a way of taking positive action.
SmartParc SEGRO Derby is the first in a series of investments, across the UK and internationally, designed to 'change food production for good'. It represents an entirely new asset class in the commercial property sector, bringing together world-class, purpose-built food production facilities and support services, all on one site.
It offers a range of buildings of different sizes and specifications (3,500-400,000 sq ft) as well as access to shared non-competitive services, including green energy, water, effluent, and other utilities. This sharing model helps to reduce operating costs (savings of up to 20%), and to deliver business optimisation through design (further savings of up to 30%).
Jackie said: "We can't tackle climate change, if we don't tackle food production. We must reinvent and redefine property rules, so money can easily be directed to where it is needed. This means creating a dedicated asset class, catering specifically to the needs of food producers. It also means re-educating the market about why food production is a valuable and attractive investment and development opportunity.
"SmartParc is a great example of turning this ambition into action. It provides a fresh opportunity for forward-thinking food businesses, to grow in a more sustainable and collaborative way. It also offers cities and regions the chance to regenerate their economies and boost local communities by creating new jobs. For SEGRO, it is an attractive commercial investment, which will deliver great returns."
The first phase of SmartParc SEGRO Derby is underway, with anchor tenant Hello Fresh already up and running. Completion of the park is due in 2024.
ENDS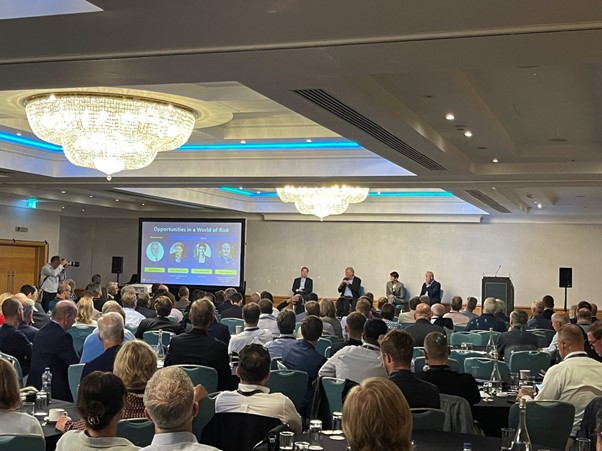 A key take out of the SIOR International European Conference was the need for the real estate investment market to wise up to the EU Taxonomy Regulations and the monumental impact it is going to have on the industry in the future.
Environmental sustainability standards are increasing and will only get more stringent in the years to come. Progressive increases in the carbon tax nationally, set to reach €100 by 2030, will have cost implications for operating buildings that are not energy efficient and still rely on fossil fuel for heating, and on construction costs of building materials used in new property developments.
Add to this the new EU Taxonomy Regulations, aimed at diverting finance and investment into sustainable economic activities, such as sustainable buildings, and one can see that the focus of the real estate industry in the coming years must be on building sustainable buildings if they are to continue to attract the interest of investors and finance and to attract occupiers with sustainability ambitions willing to pay premium rents. The solution, said Kevin Nowlan, Senior Adviser of Hibernia REIT, is twofold, firstly the delivery of new buildings is going to become more expensive, and the market is going to be economically encouraged to try to utilise existing buildings as much as possible through retro fitting and repurposing. Secondly the carbon footprint from the delivery of new building is going to have to significantly fall which will mean significant material innovation will be needed.
Kevin said: "The EU Taxonomy will transform property. Buildings that mitigate against and are able to adapt to climate change will be more expensive and this will only increase as minimum standards get tougher. We welcome this intervention because we know it's what we need to ensure our sector responds and plays its part.
"What needs to happen at the same time though is a change in mindset. To safeguard our assets and investments, we need to be planning for this now, by fundamentally changing the way we develop, so we don't have to price buildings out of the market altogether.
"We must innovate, build differently, embrace sustainable materials such as timber and look to modern methods of construction to build in cost efficiencies as well as sustainability. To do this effectively we need to ensure planning and building regulations can keep up. The industry and the system that supports it need to be more agile."
ENDS
At the third SIOR International European Conference, fundraising to support Ukraine played a central role. Thanks to the efforts of SIOR members and conference attendees, circa €40,000 has already been raised. 
A 245 km cycle ride from Dublin to Kilkenny and back over two days has raised over €35,000 and counting (including pledges) and a SIOR Europe "Ryder Cup" event raised another €4,700.
50% of the full amount is being donated to the Ukraine Appeal to help those affected by the war and 50% to the SIOR Foundation which nurtures the next generation of leaders in real estate, providing educational programmes and mentoring support. The money will go towards supporting young people from the Ukraine interested in a career in the property sector.
Paul Danks, SIOR FRICS President of the European Regional Chapter of SIOR, said: "Using our conference, we were able to provide a great week of networking opportunities which also raised money to help Ukraine at this difficult time. We are delighted with the amount raised and thank everyone involved for their efforts."
Donations are still being accepted up to 31st August 2022 and readers may donate by clicking here.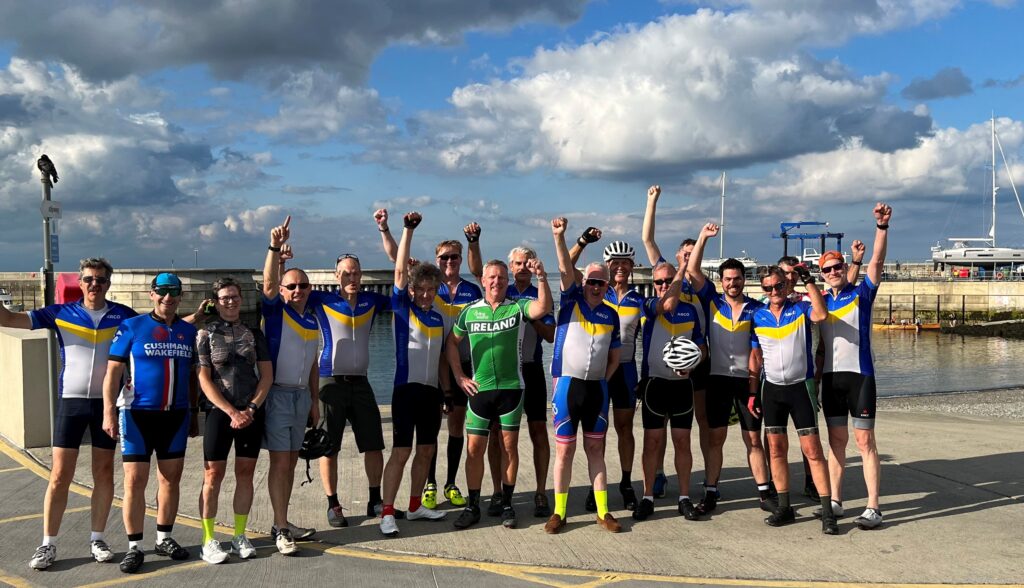 As part of our ongoing commitment to support the next generation of real estate professionals, SIOR Europe ran a competition to offer a number students the chance to attend the 3rd SIOR International European Conference, which took place in Dublin from 13th – 15th July. Ten students attended the conference, nine of whom were invited by the SIOR European Chapter and one by the SIOR Carolinas Chapter.
The competition was initiated by the SIOR Foundation as part of their "Student Real Estate Experience Programme", which was set up to provide opportunities for the up-and-coming members of the corporate real estate community. The Foundation runs professional, student and chapter-based programmes to help young people forge out a successful career in property.
Of the many entries received, we were pleased to see diversity of both nationality and gender . 40% came from women, 60% from men. Eight nationalities were also represented with individuals from Belgium, Britain, Colombia, France, India, Nigeria, Pakistan and Uganda.
Matthew Leguen de Lacroix SIOR FRICS ,Director, SIOR Europe said: "We were delighted to host a delegation of ten students at the conference as part of our mission to promote the commercial real estate industry as a viable and exciting career option to potential professionals.
"As part of the competition, our European students were required to make a one-minute original video outlining why they should be chosen for the trip. The submissions were excellent, showing ingenuity, wit and professionalism, and representing an exciting future for our sector."

The winners were:

Chanël Mendy (France)
Kimia Lesany (Belgium)
Olayemi Omolaja (Nigeria, studying in the UK)
Emeline Livolsi (France)
Paul de BOYSSON (France)
Romain DIDIER (France)
Simon Ochoa Sierra (Colombia, studying in Germany)
Vikram Dard (UK)
Tyler Smith (UK)
Brendan Swinehart (USA)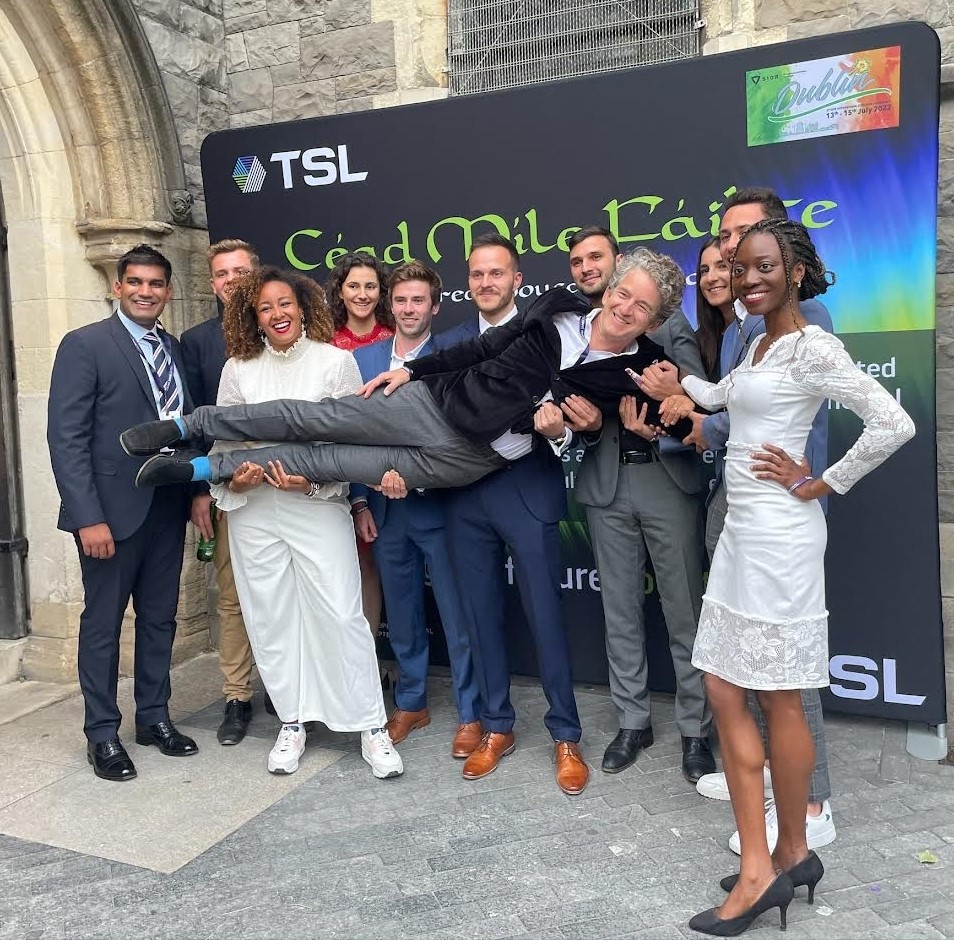 ENDS